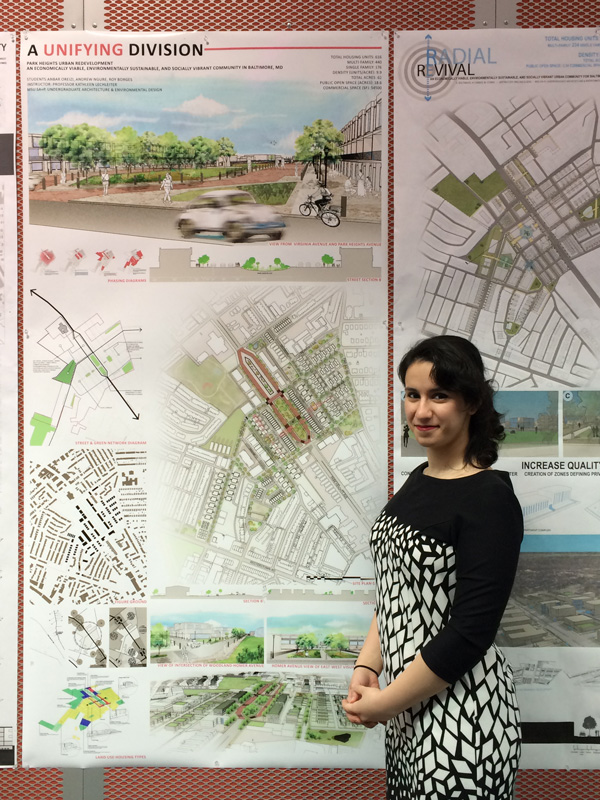 Anbar Oreizi, a student at the Morgan State School of Architecture + Planning, will be documenting ethnic markets in Paris, France on a travel scholarship from AIABaltimore. She had the following to say about the project:
Architecture and Urban Form: Defining Cultural Space in the Markets of Paris, France
Architecture and urban form are constructs of human society that frame and reflect their needs and desires. In our continually globalizing world, the impact of culture on space is becoming ever more important. France, like the United States, is a country that has an extremely diverse population. Unlike other nations, it has aimed to keep the unity of its country through the emphasis of cohesiveness and consistency between its many communities. Markets, in particular, have played a significant role in cultural expression by embracing the fundamental elements of culture—food, clothing, commercial and social interaction. By studying three ethnically dominated markets in Paris—Marche d'Aligre, Les Olympiades, and Marche des Enfants Rouge—we can begin to grasp the relationship between culture and space. By identifying a relationship between public space and culture, we can understand how architecture has helped foreign communities to assimilate into their environment and introduce their cultures to their hosts.
We look forward to seeing Anbar's presentation when she returns!