All AIABaltimore members are invited to vote for candidates nominated for open board of directors positions for AIABaltimore and AIA Maryland. Please see information on new candidates below and vote for the slate of nominees at the following link.
2017 board announcements and introductions will be made at the AIABaltimore/BAF Annual Meeting and Holiday Party on December 5. Please vote using the linked form by the deadline of December 2.
Eligibility
AIA Members are eligible to vote on all candidates.
Associate AIA Members are eligible to vote on all candidates.
AIABaltimore Allied Members are eligible to vote on Allied Member candidates.
The identities of persons completing the survey will be kept anonymous.
AIA Director Candidates (2 Open Positions, 2 Year Term)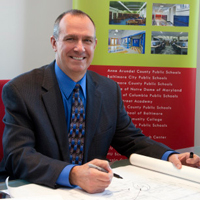 Jeffrey Penza, AIA

Jeff is a 1982 Graduate of the University of Cincinnati, and moved to Baltimore for a "temporary" opportunity to work. He founded his own firm in 1999, and is currently a principal at Penza Bailey Architects, where he focuses on the firm's custom residential, private and non-profit clients. Jeff continues to be very involved in the community and has held positions on numerous boards, including president of the Baltimore Chamber Orchestra, the Rotary Club of Baltimore, Preservation Maryland, and several others. Jeff believes it is time to give back to his profession by serving on the AIABaltimore Board. Jeff is married to Laura, who is also a partner at Penza Bailey, and they are proud parents of two grown children. Their daughter, Leah, has followed in their footsteps with her Masters of Architecture from Miami University and is an intern in the firm!
---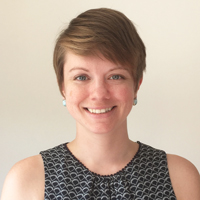 Laura Wheaton, AIA

Laura Wheaton manages community-initiated conceptual design projects leveraging the support of volunteer design professionals in Baltimore. Ranging from vacant lot gardens to community structures and neighborhood plans, these projects document residents' vision so they can better communicate with potential partners and pursue funding. The Neighborhood Design Center is an independent non-profit organization in existence since 1968. Trained as an architect, Laura has experience with both commercial and residential firms, and was previously co-Director of the Chicago Chapter of Architecture for Humanity. Laura holds a Bachelor of Architecture from Virginia Tech.
---
Associate AIA Director Candidate (1 Open Position, 1 Year Term)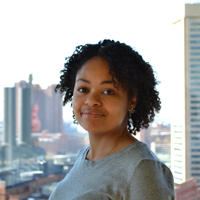 Melanie Ray, Assoc. AIA

Melanie is currently an Intern Architect and Designer in the Housing/Mixed-Use studio at Hord Coplan Macht in Downtown Baltimore. A long-time resident of Prince George's County and recent transplant to Baltimore, she is active in the design community and various neighborhoods of the city. Outside of her work at HCM, she volunteers her design skills with the Neighborhood Design Center and participates as a tutor in the Reading Partners program at Lockerman-Bundy Elementary School. Melanie received her Bachelor of Architecture Degree from the Pennsylvania State University in 2015 with a minor in Geography, which was followed by the completion of the Urban Design Regional Employment Action for Minorities (UDREAM) Program at Carnegie Mellon University. In Pittsburgh, she cultivated her interests in urban design and community development, which she hopes to utilize throughout her architecture career. Her leadership experience spans various organizations and activities, including serving as a National Student Representative for the National Organization of Minority Architects (NOMA). As a member of the Emerging Professionals and Equity Committees, Melanie is currently working on taking the AREs to complete her path to licensure.
---
Allied Member Board Representative Shadow (1 Open Position; 1 Year Term as Shadow, 1 Year Term as Board Representative)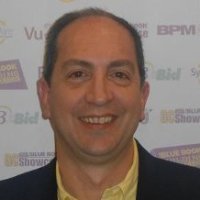 Joe Corson

Joe Corson is the Private Project Consultant for The Blue Book Building and Construction Network. He received his B.S. in marketing from the University of Baltimore before his entry into the construction industry in 1987 when he was hired by the founding chapter of Associated Builders and Contractors (ABC) as the Director of Membership. A partnership with a start-up mechanical contractor ensued during his seven years serving ABC. He parlayed his experiences supporting the construction industry from a 10,000 foot level and tackling the daily challenges of operating a mechanical firm into a storied career with the Blue Book Network. After many years of successfully helping general contractors find and qualify other construction trade professionals, he was charged with telling the Blue Book Network story to new untapped U.S. markets.  He opened new regions and brought the skills gained from that experience back to Maryland with a new charge. Now he is developing relationships earlier in the construction project life cycle by building relationships with developers, owners, property managers, architects and general contractors. When appropriate, he brings those industry buyers and sellers together.  During that process, he shares with the industry the human and digital resources that are provide by The Blue Book Building and Construction Network.