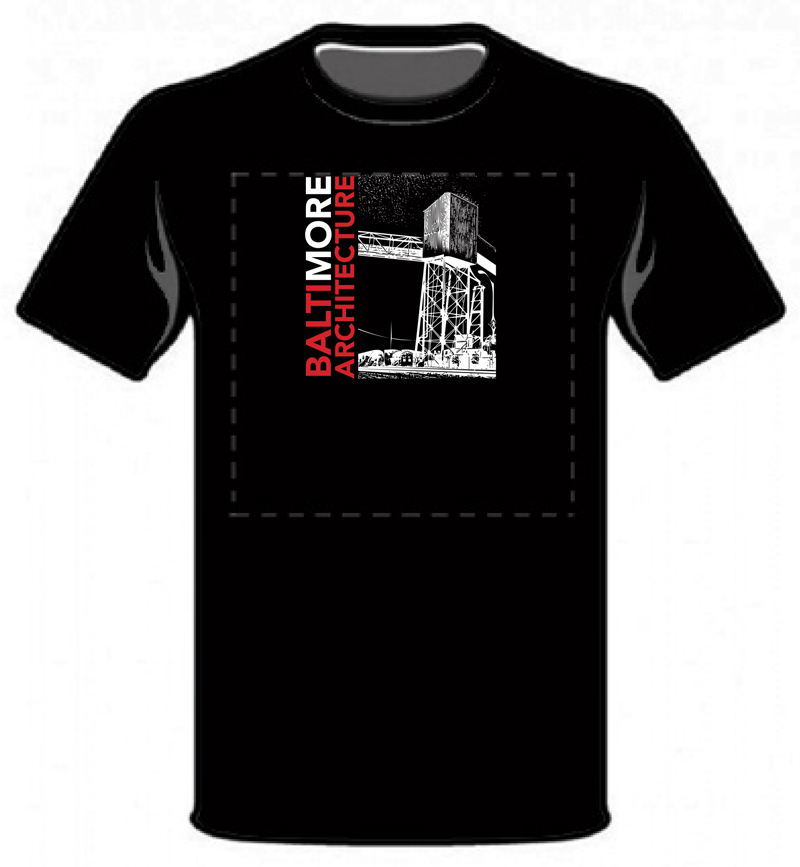 Baltimore, MD (March 31, 2017) – Congratulations to Randy Sovich, AIA for submitting the winning design to the Baltimore Architecture T-Shirt Design Competition. Entries were judged by attendees of the first lecture of the 2017 Spring Lecture Series.
T-shirts will be available for purchase at the AIABaltimore Architects Bookstore (11 1/2 W. Chase Street) beginning on April 10 and at the remaining 2017 Spring Lecture Series lectures.
Proceeds will go to support by the AIABaltimore Emerging Professionals Committee in its mission and programs.