Baltimore, MD (March 31, 2017) – AIABaltimore and the Baltimore Architecture Foundation (BAF) welcome three talented individuals to the office. Tiffany James joins the Baltimore Architecture Foundation on a contractual basis as Doors Open Baltimore Event Planner. She will work closely with the Doors Open Baltimore committee to conduct outreach to participating sites and community associations, and communicate the Doors Open Baltimore message to the public. Interns Summayah Raji and Kalgi Vadher are supporting staff with programs and delivering member services.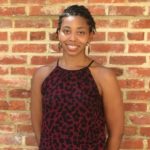 Tiffany James is a Baltimore native, and the founder of TJPhoenyx, a creative engagement agency committed to helping nonprofits and social entrepreneurs highlight the human element within their stories.
Since graduating from the University of Virginia with a degree in Architecture and Media Studies, she has completed three years of service as an Americorps volunteer for nonprofits in the affordable housing and education sectors.
Her  passion for storytelling and experience with Americorps fuels her interest in using engaging content marketing to help community-oriented groups and individuals increase awareness of their mission and impact on our communities.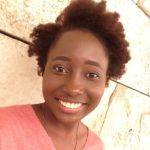 Sumayyah Raji grew up in the city of Lagos, Nigeria in the Western part of Africa. In 2015, she embarked on a journey of self-discovery and exploration,when she started her first year in the Architecture program at Morgan State University, in Baltimore, MD.
Sumayyah is an academically focused student, having maintained her spot on the Dean's List every semester. In the Fall of 2016, she received the AIABaltimore/BAF Fellows Leadership Award. Sumayyah is also an active member of Morgan's AIAS chapter and the All Star Challenge Trivia team.
In her spare time, she enjoys reading, writing, blogging and watching soccer.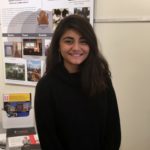 Kalgi Vadher is a recent graduate from Morgan State University with a B.S. in Architectural and Environmental Design. Being born and raised in India, she has always been drawn to the dense urban centers and the street life. After migrating to the United States at the age of sixteen, she had a hard time adapting the "fast paced" life style of a sub-urban neighborhood in Pittsburgh.
Throughout her years at Morgan State University and the various design studio projects, she has grown fonder of Baltimore city in terms of its urbanity and built environment. She has always made sure to envision her approach around the existing civic aesthetic of the city. Her enthusiasm for architecture has grown stronger after being exposed to historic preservation. She is particularly interested in bringing new design interventions to both support and promote the historic built environment of Baltimore city. Her  goal with architecture is to incorporate the existing identity to shape a new character.
Through her contribution and involvement at AIABaltimore, Kalgi hopes to create stronger connections with the local design community and learn about various disciplines related to architecture.