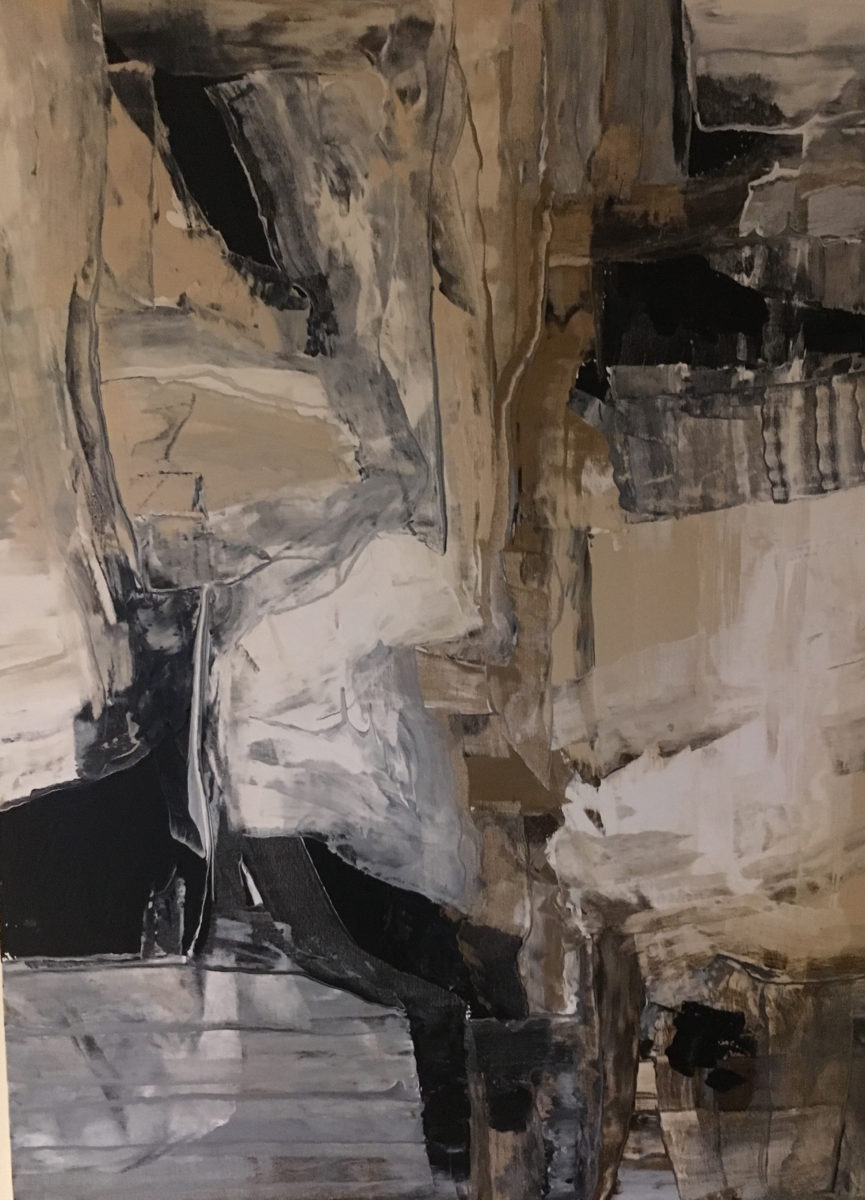 On view at the AIABaltimore Architects Bookstore and Gallery
11 1/2 W. Chase St., Baltimore, MD 21201
July 6 – August 31
Hours: 9:00 am – 4:00 pm
Reception: July 6 @ 5:00 pm
Artist's Statement
BB La is an abstract expressionist. She creates pieces filled with color and varied elements of texture. While always visually interesting, the depth of the composition creates movement and excitement along with a sense of color. Once installed, the piece will "make the room." The artist has shown her work in Bethesda, Potomac, throughout Baltimore including Fells Point, Downtown, Hampden, Montgomery Park, Federal Hill, Timonium and Ellicott City. A favorite challenge is to bring color, life and engagement to a room.
BB La aka Mary Fay LaMartina,Ed.D.is a retired educator and lifelong painter. For thirty five years she served in the Baltimore City Schools as a  guidance counselor and principal. She taught for many years in the graduate schools of Loyola University and Johns Hopkins University training future school administrators.
Since retiring in 2009,BB and her husband Ron have enjoyed four grandchildren and golfing.