All AIABaltimore members are invited to vote for candidates nominated for open board of directors positions for AIABaltimore and AIA Maryland. Please see information on new candidates below. Note that we will not be voting in person at the Annual Meeting.
Deadline: November 30: VOTE NOW
2018 board announcements and introductions will be made at the AIABaltimore/BAF Annual Meeting and Holiday Party on December 1, 12:00 – 2:00 pm at the Columbus Center on the harbor (701 E Pratt St, Baltimore, MD 21202).
Eligibility
AIA Members are eligible to vote on all candidates.
Associate AIA Members are eligible to vote on all candidates.
AIABaltimore Allied Members are eligible to vote on Allied Member candidates.
Voting is anonymous.
AIABaltimore Directors (3 Open Positions)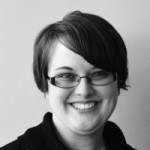 Martina Reilly, AIA (Returning)
Martina Reilly, AIA, is a registered architect at Marks, Thomas Architects, a firm that offers design, planning, and interiors services for residential, educational, and institutional projects. Over her ten years of design experience, Martina has worked on multi-family, educational, and retail projects in new construction and renovation. Martina is a graduate of the University of Maryland where she graduated cum laude in Architecture with a citation in art. Martina has been a member of AIABaltimore since 2005. She was one of the first to graduate from the CivicLAB program in 2012. She helped AIA Baltimore win the National AIA Disaster Response grant to establish the AIABaltimore Disaster Assistance Committee and train Maryland architects in disaster assessment. She herself is a trainer for the Safety Assessment Program and continues to promote disaster preparedness and resiliency through her work with AIABaltimore COTE + Resiliency. Martina is an active volunteer for the Neighborhood Design Center, having worked on over ten different volunteer projects over the years. She also co-founded and served as chapter leader for the Baltimore Chapter of Architecture for Humanity from 2011-2015. Martina was awarded Community Architect of the Year in 2014 for her work with AIA and continues to be active in the Baltimore community. She currently also serves on AIA National's Resilient Education Working Group to develop CEU coursework on resilient design.
---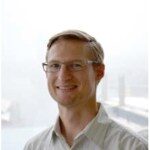 Ryan Jordan Pfarr, AIA
Ryan Jordan Pfarr, AIA, has been active in AIABaltimore committees since moving to Baltimore and joining the architectural community eleven years ago. For most of that time he has been active on the Spring Lecture Series committee, helping with the graphics, promotion and speaker selection. After stepping away from that committee, he got involved with organizations such as USGBC.  In 2015, as chair, he brought the Green Schools Conference to Baltimore for the USGBC Maryland chapter. After hosting a successful conference, he engaged with AIABaltimore committees, specifically the COTE | R committee, where he has assisted in programming and planning efforts.
Ryan has particular interests in education, the environment and historic preservation. He wants to help AIABaltimore connect with the greater Baltimore community. AIABaltimore is heading into a wonderful time with its events that engage the public on a large scale such as Open Doors Baltimore. These and similar events have connected the organization beyond the insular and helped the community learn what Architects bring to the table and discussion. Ryan looks forward to continuing that mission.
---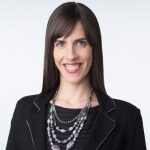 Sara Langmead, AIA
Sara Langmead, AIA, is a licensed architect and professional engineer specializing in historic preservation and adaptive use. She draws upon her multidisciplinary background to integrate the technical aspects of preservation with the considerations of heritage conservation and the practice of modern placemaking. Her projects have spanned many use types but share a strong connection to existing buildings.  Sara is particularly interested in sustainable design and retrofitting. She has practiced in the field for fifteen years in New York, D.C., and Baltimore. Sara has been with Cho Benn Holback, a Quinn Evans company, since 2015.
Since moving to Baltimore in 2009, Sara has been active with the Historic Resources Committee. As a member and co-chair of HRC for three years, Sara has helped organize more than twenty tours of historic buildings and rehabilitation projects. This has allowed her to indulge in her favorite pastime—exploring old buildings—while also getting to know the city and the design and construction community in town.  Sara is an advocate for part-time and flexible work schedules that allow architects to continue practicing and contributing to the profession through varying personal circumstances.
---
AIA Maryland Director (2 Open Positions)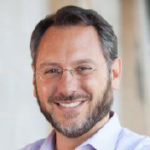 Joel Fidler, AIA (Returning)
Joel Fidler, AIA, is an associate principal at Ayers Saint Gross with more than 20 years of experience designing and managing architectural projects. Joel's experience ranges from institutional campuses to local school systems to housing and commercial developers, including the Interdisciplinary Building for Physical Therapy and School of Nursing at Duke University and the Sagamore Spirit Distillery.
Joel's passion is advocacy as it intersects with design. He has testified at bill hearings, conferred with politicians, and reviewed legislation. His particular interests include issues of sustainability, investment in our education infrastructure, and preservation of our urban and historical resources. He is familiar with the landscape of state-level politics in Maryland and excited to continue to engage the leaders of the state in this capacity to effect positive change.
---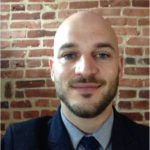 Adam Read, AIA
Adam Read, AIA, is an architect with Penza Bailey Architects. He has practiced for over a decade with a variety of experiences including a management position as the Provincial Team Lead for the nationwide Canadian architecture firm Architecture49 Inc. Adam has worked in a variety of sectors within architecture and planning including commercial, institutional, residential, and healthcare. Adam is encouraged by the professional community at AIABaltimore and actively participates in numerous AIA events and committees including being a nominated participant of AIABaltimore's CivicLAB program, focusing on advocacy and leadership. Adam's immersion in planning, design, project management and construction led to his fascination with the evolving nature of the architecture profession, the business of architecture, and how the use of architecture can be used to innovate approaches in development and urban renewal—ultimately shaping a city's future.
---
AIA Maryland Alternate Director (1 Open Position)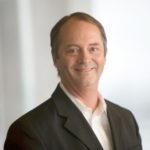 Lee Driskill, AIA (Returning)
Lee Driskill focuses on "design and planning within the context of a building's environment" as a principal and one of the lead designers at Hord Coplan Macht. To that end, he has designed many of the firm's urban infill projects, among them the award-winning Century Engineering Corporate Headquarters. Lee's design experience encompasses a wide variety of project types including mixed-use developments, senior living communities and high-rise buildings. Lee has been an active member of the AIA Maryland Board and the AIABaltimore Urban Design Committee and is a past-president of AIABaltimore.
---
AIABaltimore Allied Member Board Representative Shadow (1 Open Position)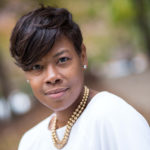 Natasha Kearney
Natasha Kearney has over 16 years of experience as a marketing professional in the local AEC industry. She brings spirited energy to enhancing client relationships, developing new ones and responding to clients' needs. Natasha serves on the AIABaltimore Golf Committee, SMPS Maryland Special Events Committee and is a former board member of SMPS Maryland. Natasha seeks to expand her involvement in AIABaltimore to support the goals of the chapter and its Allied Members.