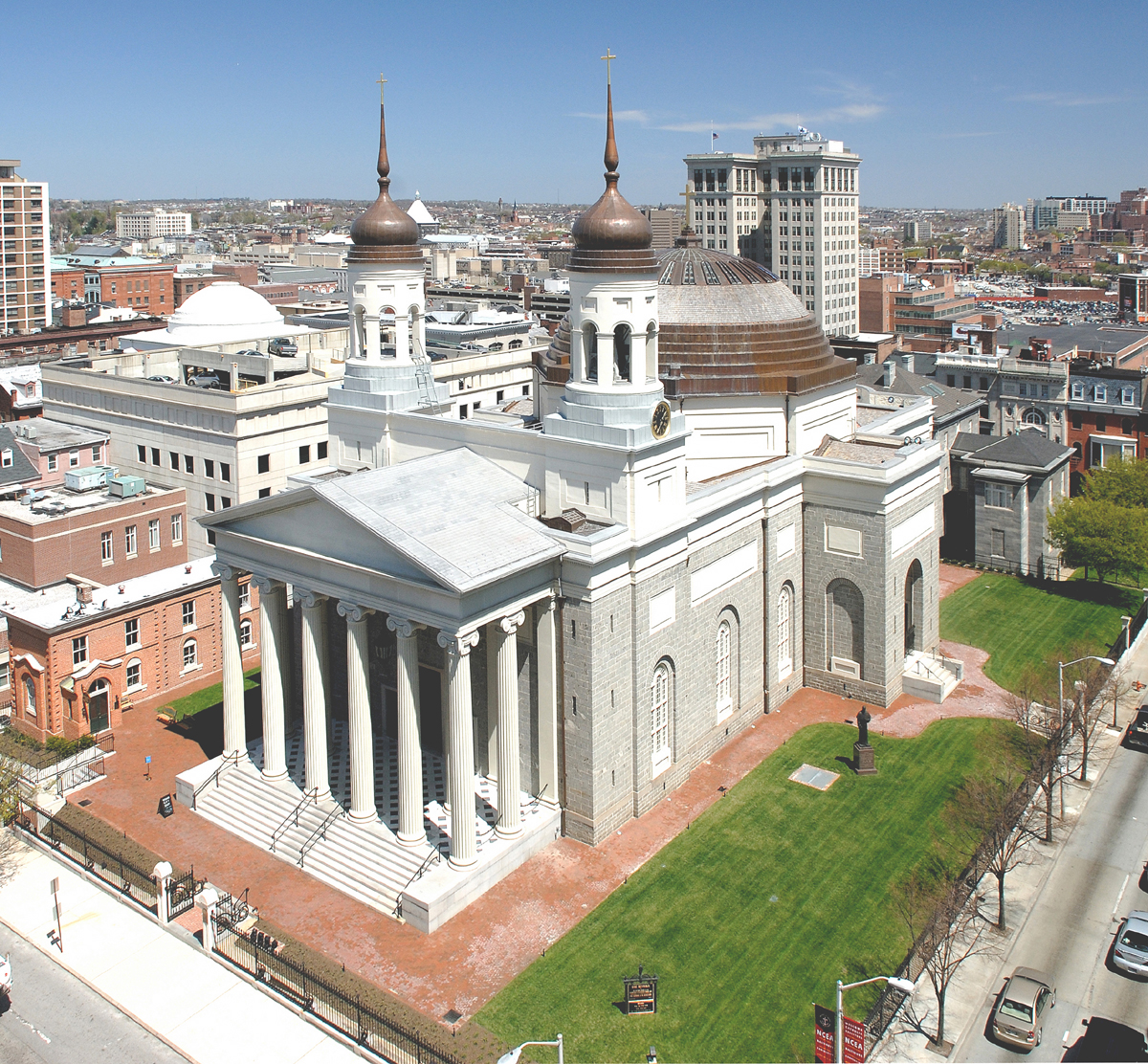 Dearest Baltimore Basilica,
I am still reminiscing about how detailed and beautiful your architecture was in the summer of 2006. I was much younger then, but I can still remember the way you made me feel when I first walked in with my grandmother that pleasant Sunday. It is now 2017, and my feelings have only grown for you. I can only imagine how much you have evolved over the years, and yet still remain in your true form. I still reside in the historic district of Mt. Vernon, and never realized how much history we truly have until recently.
You were established from 1806-1821, located on 409 Cathedral St, after the adoption of the Constitution, and seem to capture the hearts, minds, and faith of thousands and even millions of people! You are known as America's First Cathedral, and officially known as the Basilica of the National Shrine of the Assumption of the Blessed Virgin Mary. To me, you are the reason for my growing affection as well as faith, being born into a Catholic family. Your religious symbolism has brought so many people together in the Catholic Community and religious realm, which says quite a lot.
Growing up Catholic, I was brought up in a much smaller setting. I was unaware of how your structure and community became a popular religious symbol of freedom of then and now. Your original founder George Calvert, First Lord of Baltimore, did the right thing in 1634, by taking the initiative to establish the first Maryland colony for Catholic people. You gave Catholics a chance to practice their religion freely since they were forced to worship in private. Eventually, two prominent Americans guided your gorgeous design and architecture: John Carroll, the country's first bishop, later Archbishop of Baltimore, and cousin of Charles Carroll, a signer of the Declaration of Independence; and Benjamin Henry Latrobe, father of American architecture and Thomas Jefferson's Architect of the Capitol.
Bishop Carroll abandoned the popular Gothic Revival and adopted the neoclassical or romantic classicism architecture of the new federal city in Washington. He wanted an architectural symbol for the Catholic Church in this new republic that was uniquely "American." It's amazing that Thomas Jefferson contributed to your design. It was his idea to design windows designed for the Rotunda to let light in the cathedral interior. I love that you are a part of more than one historical moment and story. I love that you were an important meeting place for America's bishops.
I love that your inner being includes the Alter of Reservation, surrounded by carefully restored angels, the Figure of Blessed Theresa of Calcutta positioned in South Ambulatory, and the Bishop's chair from ancient times, a symbol of teaching authority within the church. The great dome with the sculpting dove was what caught my eye that first visit. I am proud to confess my undying love for you, and just know that I will be visiting you again soon to reconnect. Take care and stay blessed.
Yours truly,
Jessica Graham