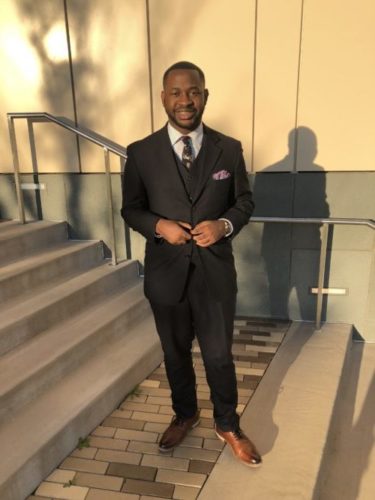 Baltimore, MD (October 29, 2018) – Congratulations to Courtney Souvenir, Jr., a sophomore at Morgan State University studying architecture and environmental design, for receiving the AIA Baltimore/BAF Fellows Leadership Award. Using the scholarship money from the award, Courtney plans to further his architectural studies by investing in new supplies to help elevate the quality of his work, and develop resources to benefit fellow architecture students.
Courtney has been in love with architecture since he was 7 years old, and spent much of his childhood researching the New York City skyline. He enjoyed telling friends and family who designed which skyscraper, when they were built, along with how many floors each skyscraper had and what purpose they served. As a teenager, Courtney developed a passion for landscape and architectural photography. Ever since, he has gotten more into architecture, graphic design and videography. which has helped him document his love for buildings.
The AIA Baltimore/BAF Fellows Leadership Award supports BSAED students at Morgan State's School of Architecture + Planning with the purpose of fostering the next generation of leaders in the profession. The AIA Baltimore Fellows Committee organizes an annual Fellows Dinner to raise money for the award.