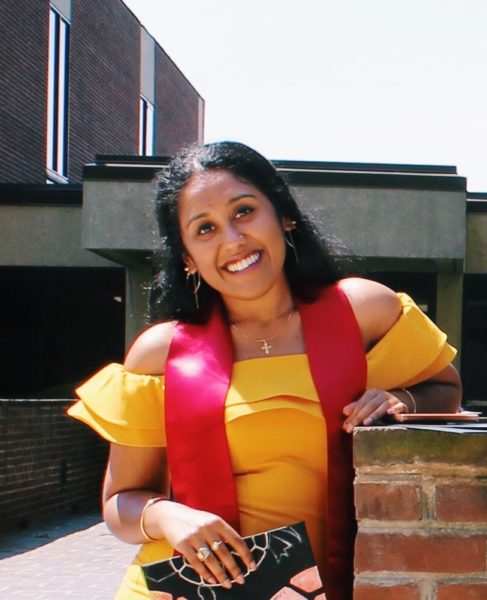 Lonna Babu, Assoc. AIA, is the co-chair of the AIA Baltimore Future Architects Resources (FAR) committee. She was born and raised in Towson, Maryland, and attended the University of Maryland, College Park (UMD) where she received her Bachelors of Science in Architecture and Art History minor in 2016 and a Master of Architecture in 2018. She graduated with the Faculty Award for Achievement in Design and the Thesis Prize for Excellence for her thesis "Safe Space", a shelter for sex trafficking victims, which was also chosen to be on exhibition at the 2018 AIA DC Thesis Showcase. During her time in graduate school, Lonna was a teaching assistant for multiple undergraduate design/representation and architectural history courses for her four semesters, as well as for two summers teaching a studio for high school students interested in architecture.
Through UMD, Lonna had the opportunity to study abroad at the International Studies Institute in Florence, Italy studying urban planning, design, and history. Over the course of four months, she was able to travel to multiple cities in Italy as well as to Switzerland, Berlin, Barcelona and London.
Lonna has previously interned at SETO Architects in Baltimore and ZGF Architects in DC working on both small-scale residential projects up to large scale urban planning proposals. In 2017 she joined Design Collective as a summer intern and recipient of their Scholarship/Internship program working on student housing proposals and returned in 2018 after graduation. She is currently working on mixed-use and multi-family projects in Silver Spring, as well as various student housing proposals and projects.
Lonna joined AIA Baltimore last year after joining Design Collective. Through her leadership position on the FAR committee, she is excited to plan events and work with others to inspire the youngest generation of future architects.