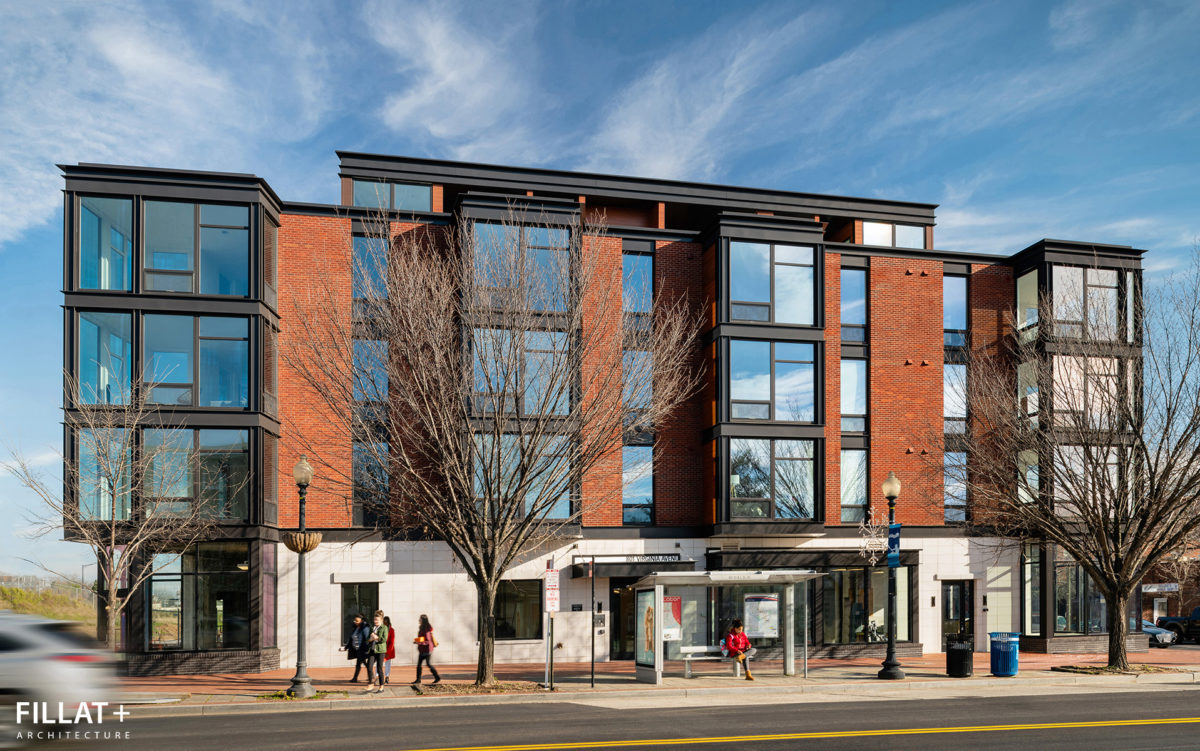 Baltimore, MD (February 18, 2019) – Peter Fillat and FILLAT+ Architecture are pleased to announce the completion of The Emblem at Barracks Row, a 20-unit luxury condominium project, located at 801 Virginia Ave SE, adjacent to the Navy Yard in Southeast Washington, DC.
Designed by FILLAT+ Architecture and developed and constructed by Bozzuto Homes, the 24,864 square foot project finished construction in December of 2018, and has recently finished receiving tenants. The Emblem hosts two first-floor retail opportunities, three floors of residential spaces and showcases many top floor loft units with outdoor patios. Each unit has individually-designed interior layouts with amenities such as an island kitchen and in-unit laundry.
The new projects serves as the 'connector' between the established Barracks row stretch and the newly emerging Navy Yard district. The building includes bike storage, and quick access to local bus routes and Southeast Freeway I-695.
Release courtesy Fillat+ Architecture. Photo courtesy Paul Burk.