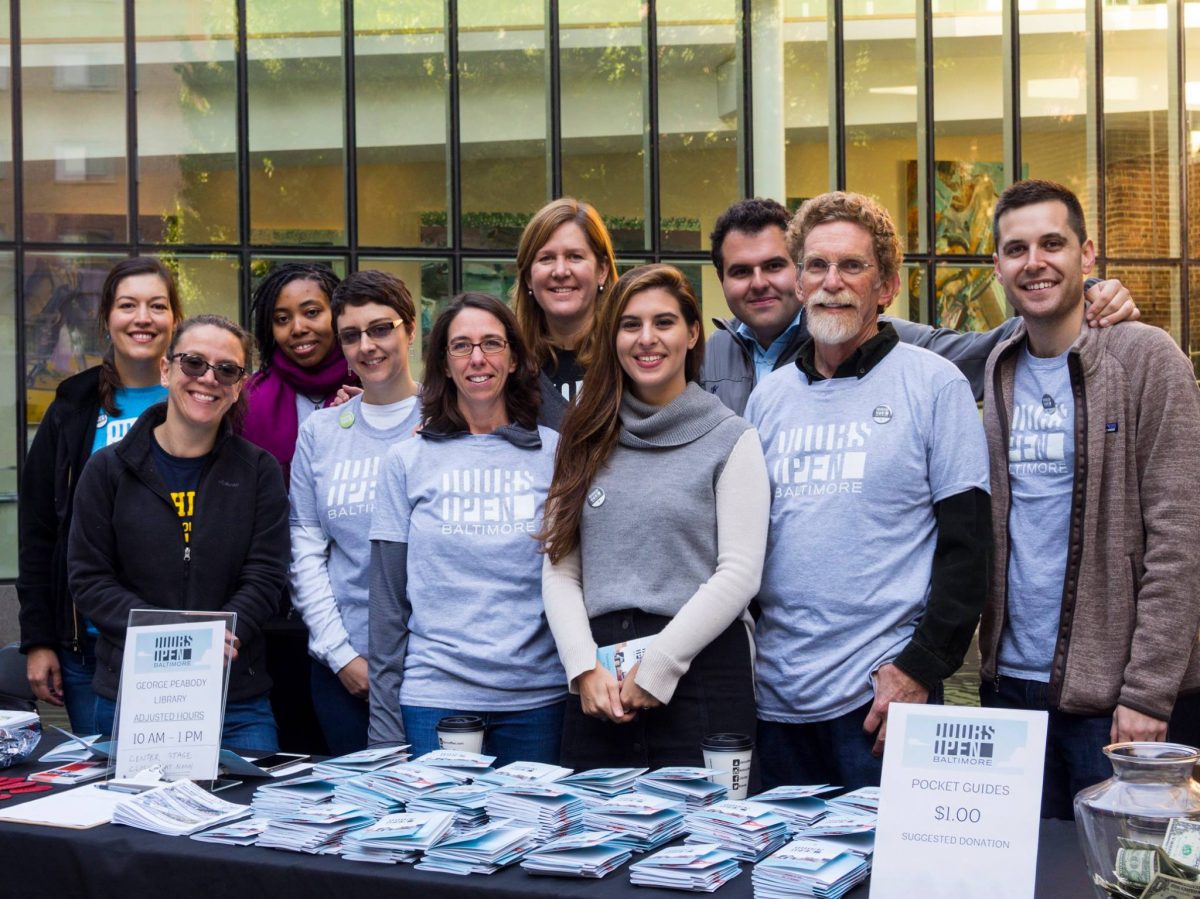 Baltimore, MD (May 3, 2019) – The Baltimore Architecture Foundation is proud to announce that we care receiving a Preservation Maryland Best of Maryland Award. The Community Choice award recognizes the "steady growth of the unique Doors Open Baltimore event, introducing thousands to Charm City's historic architecture." The sixth annual Doors Open Baltimore is scheduled for October 5 and 6, 2019. Be sure to follow the event on Facebook and Instagram to be the first to hear about the exciting sites participating in this year's event.
The Preservation Maryland Awards Celebration is on May 16 at Glen Echo Park, a hidden gem in its own right. Special thanks to our sponsors and countless volunteers over the years for making Doors Open Baltimore such a special award-worthy event! This is the second major award for Doors Open Baltimore after receiving the 2017 Best of Baltimore Award from Baltimore Magazine.
Speaking of awards, the Jones Falls Valley Historic Sign project, of which the BAF was a partner, will be receiving an award from Baltimore Heritage. The project was administered by Preservation Maryland and funded by a grant from the Baltimore National Heritage Area and the present-day owners of the eight historic factories and sites that make up the sign locations. BAF Communications and Operations Manager Nathan Dennies developed the research and writing for the project and Paula Bogart of PJ Bogart Design did the design. Learn more about the project in a recent Baltimore Sun article and explore the sites virtually on Explore Baltimore Heritage (we encourage you to make the trip up to Hampden, Woodberry, and Mt. Washington to see the signs in person!).
The Baltimore Heritage Awards Celebration is on June 13 at the Hoen Lithograph Building.