Congratulations to the winners of the 2019 AIA Baltimore and BAF Excellence in Design Awards. The program recognizes excellence in architectural design by AIA Baltimore members and AIA members with projects in AIA Baltimore's region, and contributions to architecture and its understanding in Baltimore through the BAF Golden Griffin and Roger D. Redden Awards. Built and unbuilt projects submitted by AIA members were judged by a distinguished jury of AIA architects, this year based in New Orleans. It was an exciting year for the Design Awards with the addition of the new Exceptional Detail Award, and the second Social Equity Design Award organized jointly with the Neighborhood Design Center.
See all the winning project below with jury comments. Click on the project name for more information, including photos, description, and the jury presentation.
View All Excellence in Design Awards Entries
View Photos from the Excellence in Design Awards Celebration
View Press Release
2019 Grand Design Award Winner
At-Turaif
Ayers Saint Gross
Ad'Diriyah, Saudi Arabia
At-Turaif is a UNESCO World Heritage Site—a city of towering mud brick palaces, mosques, and defensive walls founded in the 15th century. The city grew to be an important seat of power in the 18th and 19th centuries for the house of Saud, and the spread of the Islamic reform movement in the region. Through a comprehensive planning and design effort, the design team transformed the 58-acre site into a living museum and world-class cultural destination. A visitor center, farm, shaded walkways, exhibition galleries, signage, and multimedia have been carefully designed to fit within the existing ruins to welcome and educate the public. The design team did a great job creating accessible walkways that integrate into the archaeological fabric, while providing contemporary structures that don't disrupt the history of At-Turaif, notably by raising the walkways onto columns to hide the cabling. The design team was mindful of their impact and showed great attention to detail regarding the stabilization and reconstruction. The museum is harmonious to the natural environment in Saudi Arabia, and utilizes all the natural light, showing off the beautiful wood and stone interior details.
Owner: Diriyah Gate Development Authority / Arriyadh Development Authority | Contractor: Freyssinet Menard Saudi Arabia | Landscape Architect: Ayers Saint Gross | Civil, Structural, Mechanical & Electrical Engineer: Buro Happold Engineering | Lighting: Gilmore Lighting Design | Exhibits (VRC): Cultural Innovations | Exhibits (Addiriyah Museum): Studio Adeline Rispal | Museology: AP'Culture | Multimedia and Digital Applications: InnoVision SAS | Branding and Signage: Cloud Gehshan | Preservation/Earthen Architecture (Salwa): CIAH | Preservation/Earthen Architecture (souk): CraTerre
---
 2019 AIA Baltimore/Neighborhood Design Center Social Equity Award
The Social Equity Award, now in its second year, recognizes community-driven projects that promote social equity. The award is presented jointly by AIA Baltimore and the Neighborhood Design Center.
View Press Release
Baer City at the William S. Baer School
Alyssa Brown, Assoc. AIA; Briana Allen, Assoc. AIA; Tracey Beall; Jocelyn Christian; Tia Harris; and Marcella Massa, Int'l Assoc. AIA
Baltimore, MD
Baer City demonstrates how with limited funding, architectural design can bring art, creativity and vibrancy to a space. With the guidance of a committed design team, the William S. Baer School transformed a deteriorating, inaccessible blacktop space into a sensory-driven, educational space that meets the special needs of its students with cognitive and physical disabilities. The jury also applauded the passion of the design team as emerging professionals in the architecture field.
Owner: William S. Baer School | Muralist: John Eichelberger
---
2019 Award for Excellence in Sustainable and Resilient Design
Smithsonian's National Zoo and Conservation Biology Institute
Quinn Evans
Washington, DC
This project honors the history of the Olmsted park, while providing a much needed facility and venue. The design goes above and beyond the LEED Gold standard by including thoughtful and sustainable exterior environments. For example, the Pollinator Playground and bio-retention spaces not only provide a much needed environment for pollinators, but aim to educate the next generation on the importance of these organisms and create a landscape that benefits both humans and wildlife. The jury liked the bird-friendly glazing, recognizing the role architecture plays in the well-being of bird populations.
Owner: Smithsonian Institution | Contractor: Consigli | Landscape Architect: Rhodeside & Harwell, Inc. | Civil Engineer: AMT, LLC | Structural Engineer: Simpson Gumpertz & Heger | Mechanical & Electrical Engineer: Mueller Associates
---
2019 Michael F. Trostel, FAIA, Award for Excellence in Historic Preservation
Parker Metal
Design Architect: McInturff Architects | Interiors: Rory McCarthy Design
Baltimore, MD
The design team did a great job adapting the 1923 Parker Metal Decorating Company into a mixed-use facility. The jury appreciated how the use of exposed historic materials (brick, steel, wood, etc.) effectively strikes the delicate balance of restoration and reuse without losing the integrity of the original fabric. The design team showed great attention to detail with the interventions—the new materials are appropriate and fit seamlessly with the elements of the original structure. The new portion feels contemporary, while preserving the essential character of the former industrial building.
Owner: Himmelrich Associates, Inc. | Contractor: Inland Builders | Structural Engineer: Morabito Consultants | Mechanical Engineer: NW2 Engineers | Lighting Design: Bliss-Fasman | Code/Life Safety: EBL Engineers
---
2019 Exceptional Detail Award
Bayhealth Hospital, Sussex Campus
CannonDesign
Milford, DE
The inaugural Exceptional Detail Award goes to the Bayhealth Hospital for the wave wall. It is a beautiful example of excellent millwork, and a lot of work is done behind the scenes to make the wall fireproof. The design team also put a lot of thought into the exterior that goes beyond what would have been expected. There is an element of warmth and elegance not often found in healthcare environments that makes the environment much more welcoming, and references the natural world in what otherwise could be a sterile and clinical space.
Owner: Bayhealth Medical Center | Contractor: The Whiting Turner Contracting Company | Landscape Architects: Lee & Associates | Civil Engineer: Becker Morgan | Structural, Mechanical & Electrical Engineer: CannonDesign | Lighting Design, Environmental Graphics & Commissioning Coach: CannonDesign
---
2019 Excellence in Design Award Winners
Parker Metal
Design Architect: McInturff Architects | Interiors: Rory McCarthy Design
Baltimore, MD
The design team did a great job adapting the 1923 Parker Metal Decorating Company into a mixed-use facility. The jury appreciated how the use of exposed historic materials (brick, steel, wood, etc.) effectively strikes the delicate balance of restoration and reuse without losing the integrity of the original fabric. The design team showed great attention to detail with the interventions—the new materials are appropriate and fit seamlessly with the elements of the original structure. The new portion feels contemporary, while preserving the essential character of the former industrial building.
Owner: Himmelrich Associates, Inc. | Contractor: Inland Builders Structural Engineer: Morabito Consultants | Mechanical Engineer: NW2 Engineers | Lighting Design: Bliss-Fasman | Code/Life Safety: EBL Engineers
---
2019 Excellence in Design Awards Honorable Mentions
Broadway Market
PI.KL Studio
Baltimore, MD
The design team did a fantastic job updating the 200 year old market to better support business and the community. They showed great attention to detail—the doorways are amazing. You can tell a lot of care went into restoring the market. The jury was impressed with the take on the "black box"—by providing a layer of glass between the box and the facade of the brick structure, the design acknowledges the history of the building and the wood shed structure. The jury appreciated how the shou sugi ban treatment draws the user to see the difference between old and new.
Owner: Baltimore Public Markets Corporation | Contractor: Plano Coudon |  Landscape Architect: Red Sketch Landscape Architecture | Civil Engineer: Colbert Matz Rosenfelt, Inc. | Structural Engineer: Structura, Inc. | Mechanical & Electrical Engineer: Thomas Foulkes, LLC | Owner's Representative: Development Solutions, LLC | Graphic Design: Prisco Design, LLC | Sustainability Consultant: Doo Consulting, LLC
---
Cosima at Mill No. 1
Alexander Design Studio
Baltimore, MD
This is a wonderful adaptive reuse project that transforms the boiler house of a 19th century mill into a high-end restaurant. The craftsmanship exemplifies what it means to do a renovation that does no harm. It respectfully honors the history of the mill, and creatively works within the confines of the historic structure. The jury particularly appreciated how the designers worked to create an open kitchen that highlights the cooking process, emphasizing how this is still a place where work is done and things are made.
Owner: Terra Nova Ventures, LLC | Contractor: Hencken & Gaines, Inc. | Civil Engineer: Gower Thompson | Structural Engineer: Skarda and Associates | Mechanical & Electrical Engineer: Henry Adams, LLC  | Acoustics: Acoustical Design Collaborative, Ltd.
---
Eckerd College, The Helmar and Enole Nielsen Center for Visual Arts
Design Architect: Ayers Saint Gross | Local Architect & Interiors: Harvard Jolly
St. Petersburg, FL
The jury appreciated how the building was designed around natural light, and circulation with the natural environment. Students and faculty can thrive in this inspiring environment with extensive daylighting, connections to nature, and a sense of place and belonging on the campus.
Owner: Eckerd College | Contractor: Biltmore Construction | Landscape Architect: Hardemen Kempton & Associates | Civil Engineer: Anderson Lane, Inc. | Structural Engineer: Pennoni (formerly McCarthy and Associates, Inc.) | Mechanical & Electrical Engineer: Griner Engineering | IT & A/V: Site Ready Design | Acoustics: Jaffe Holden | Geotechnical Engineering: Driggers Engineering

---
Benjamin W. Murch Elementary School
Design Architect: Hord Coplan Macht | Architect of Record: R. McGhee & Associates
Washington, DC
The jury appreciated how the scale of the school addition fits seamlessly into the neighborhood. The layout of the school is atypical of most elementary schools, but works to maintain a kid-friendly environment rich in natural light. The interior was designed with a child in mind from the design team's choice of colors and materials; it is warm and inviting for young ones, without causing over-stimulation. The "spine" organization allows for many windows, including in the gym, which is rare in a school environment.
Owner: District of Columbia Department of General Services | Contractor: MCN Build
---
Baer City at the William S. Baer School
Alyssa Brown, Assoc. AIA; Briana Allen, Assoc. AIA; Tracey Beall; Jocelyn Christian; Tia Harris; and Marcella Massa, Int'l Assoc. AIA
Baltimore, MD
The jury loved this project, especially because it was produced by emerging professionals. The designers worked within a strict budget to transform a dilapidated blacktop into an educational and inspirational outdoor playground. The use of play as a motivational educational tool is well articulated with color and text. The design is joyful and reinforces the importance of play and happiness. It is a highly creative and well done project.
Owner: William S. Baer School | Muralist: John Eichelberger
---
Rash Field Pavilion (Unbuilt)
Design Architect: Gensler | Landscape Architect: Mahan Rykiel Associates
Baltimore, MD
The jury was impressed with the choice of materials and how the use of lightweight steel will have a beautiful gentle impact on the landscape. Once complete, it will become an iconic park in Baltimore, and a beacon for the city. It is clearly designed as an elegant pavilion that will be playful, fun and practical for years to come. It will surely get a lot of use once it's built.
Owner: Waterfront Partnership | Civil Engineer: RKK | Structural Engineer: Simpson Gumpertz & Heger Inc. | Mechanical Engineer: CCJM 
---
2019 Good Design = Good Business Awards
Now in its 13th year, the Good Design = Good Business Award awards honor architects and clients who best utilize good design to help companies and organizations achieve their goals.  This award is intended to recognize projects where design excellence elevated the resulting benefit of a project to the business, institution, or community which it serves. In particular, it awards exceptional collaboration.
View Press Release
Sarah's Hope
Murphy & Dittenhafer Architects
Baltimore, MD
A derelict school was repurposed into a welcoming, safe, and dignified sanctuary for homeless children and families. The jury appreciated the project's powerful, positive aspects, and the examples it offers of effective client/architect collaboration and community engagement. School buildings are difficult building types to adapt, and this is a resourceful intervention. The spaces are modest but dignified, and offer good use of natural light. The exterior treatment blends well into the neighborhood around it.
Owner: St. Vincent de Paul of Baltimore | Contractor: The Whiting Turner Contracting Company | Landscape Architect: Mahan Rykiel Associates | Civil & Structural Engineer: Carroll Engineering, Inc. | Mechanical & Electrical Engineer: James Posey Associates | MEP Engineering Services: Sidhu Associates, Inc. | Telecom & Security Consultant: Convergent Technologies Design Group, Inc. | Kitchen Design Consultant: Design & Drafting
---
Broadway Market
PI.KL Studio
Baltimore, MD
This important community project returned a historic fixture of the neighborhood to the urban fabric with renewed use and vitality. The design reclaims parking spaces to create nice outdoor spaces. The jury appreciated the flexibility of the design, which could reinvent itself in ten years at minimal cost.
Owner: Baltimore Public Markets Corporation | Contractor: Plano Coudon |  Landscape Architect: Red Sketch Landscape Architecture | Civil Engineer: Colbert Matz Rosenfelt, Inc. | Structural Engineer: Structura, Inc. | Mechanical & Electrical Engineer: Thomas Foulkes, LLC | Owner's Representative: Development Solutions, LLC | Graphic Design: Prisco Design, LLC | Sustainability Consultant: Doo Consulting, LLC
---
Moxy DC
Fillat + Architecture
Washington, DC
This micro-hotel project offers a new archetype for travel that targets young people with small budgets.  It offers a modest and clean design solution, and the submission addressed the criteria and metrics for the award in a clear way. The jury appreciated the fun and functional design that creates social interaction and activity within, and also pushes travelers outward into the city.
Owner: Douglas Development Company | Contractor: CBG Construction Company | Landscape Architect: studio 39 | Civil Engineer: Bohler | Structural Engineer: Tadjer Cohen Edelson & Associates | Mechanical Engineer: Metropolitan 
 

---
2018 AIA Baltimore Excellence in Design Awards People's Choice Award
MOI
FOX Architects
Baltimore, MD
MOI, a regional furniture and interior solutions vendor, required a new headquarters in Baltimore. The design team's challenge was to design a space that is dual function: both a public-facing, highly flexible furniture showroom, and a semi-private workspace for the corporate headquarters staff.
Owner: MOI | Contractor: Kinsley Construction | Structural Engineer: DIRTT and Fire Tower Engineered Timber | Mechanical Engineer: GPI | Electrical Engineer: GPI | Client Project Manager: Cushman & Wakefield
---
2019 Baltimore Architecture Foundation Awards
GOLDEN GRIFFIN AWARD
Enoch Pratt Free Library
The selection of Enoch Pratt Free Library was based on the Library's patronage of architecture in Baltimore, including contemporary design and a commitment to maintenance of historic buildings. In addition to physical contributions, the library system has maintained a valuable archive of information regarding the history of Baltimore's built environment.
BAF's Golden Griffin Award is presented to an organization that has demonstrated a dedication to Architecture and to furthering its understanding in Baltimore.
ROGER D. REDDEN AWARD
Rebecca Hoffberger
The BAF selected Rebecca Hoffberger for her role as founder, director, and principal curator of the American Visionary Arts Museum (AVAM). In her role at AVAM, Hoffberger has had a significant role in celebrating arts and culture in Baltimore and has shown a long-standing commitment to architecture, art and design.
The Roger D. Redden Award is presented to an individual who has demonstrated a lifelong dedication to Architecture and to furthering its understanding in Baltimore.
---
2019 FAR Scholarship Awards
The AIA Baltimore Future Architects Resources (FAR) Scholars Program was created in 2013.  This is the 6th year of an annual scholarship open to students of architecture in their final year of graduate, undergraduate or community college programs in Maryland.
Graduate Student Design Project Award
Aperture
Eric Bos
University of Maryland
This project was extremely well thought out from a planning perspective down the most minute details focusing on an uncommon material with a high density program. The amount and quality of consistent graphics made it easy to understand, and the jury enjoyed seeing the progression from concept sketches to final renderings.
---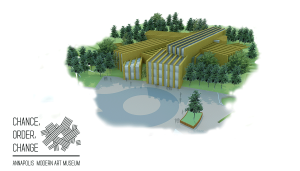 Community College Student Design Project Award
Chance, Order, Change, Annapolis Modern Art Museum
Mark Davis
Anne Arundel Community College
This project started off with a strong precedent and parti that developed into a creative solution with great graphics from start to finish. The jury appreciated the amount of process shown from hand sketching to model making that made for a powerful project.
---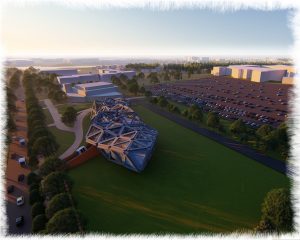 Graduate Student Design Project Honorable Mention
Fluid E-Motion
David Keener
Morgan State University
This project used nice graphic language and 3D-printing to create an initial concept that developed into the structural design. The jury appreciated the unique representation technique as well as the forward thinking approach in regards to sustainability and building technology of the future.
---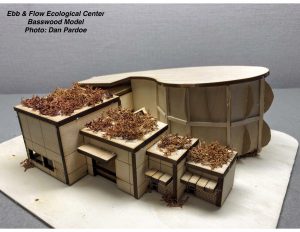 Community College Student Design Project Honorable Mention
Ebb and Flow Ecological Center
Daniel Pardoe
Anne Arundel Community College
This project was clear in its representation and had great process models that brought a difficult and interesting parti into a successful design. The jury appreciated the response to difficult site conditions along with a thorough site analysis and the use of diagram in the design process.
---
Excellence in Design Awards Celebration
The Baltimore architecture community gathered at the Columbus Center on October 18 to celebrate the AIA Baltimore and BAF Excellence in Design Award winners.
Congratulations to all the winners and thank you to all who attended for making it a memorable night. Special thanks to Melissa Bauld Rome, AIA of Rome Office, who served as chair of this year's New Orleans-based jury and came to Baltimore to host the awards program. Thank you to Council President Brandon Scott for speaking during the awards ceremony, and to Councilman Leon Pinkett for coming and supporting design excellence in Baltimore's 7th District. Finally, thank you to all the student volunteers from the Morgan State University School of Architecture + Planning for helping out during the event.
The awards program could not happen without the work of the Excellence in Design Awards Committee. The committee is looking for new members. Interested in joining? Contact co-chairs Marty Marren, AIA (marty@marrenarchitects.com) and Eric Lowe, AIA (elowe@designcollective.com) to get involved.
See Celebration Photos // See Even More Photos On Facebook
Juries
2019 Excellence in Design Awards Jury (Residential Architecture)
Melissa Bauld Rome, AIA, Rome Office // Jury Chair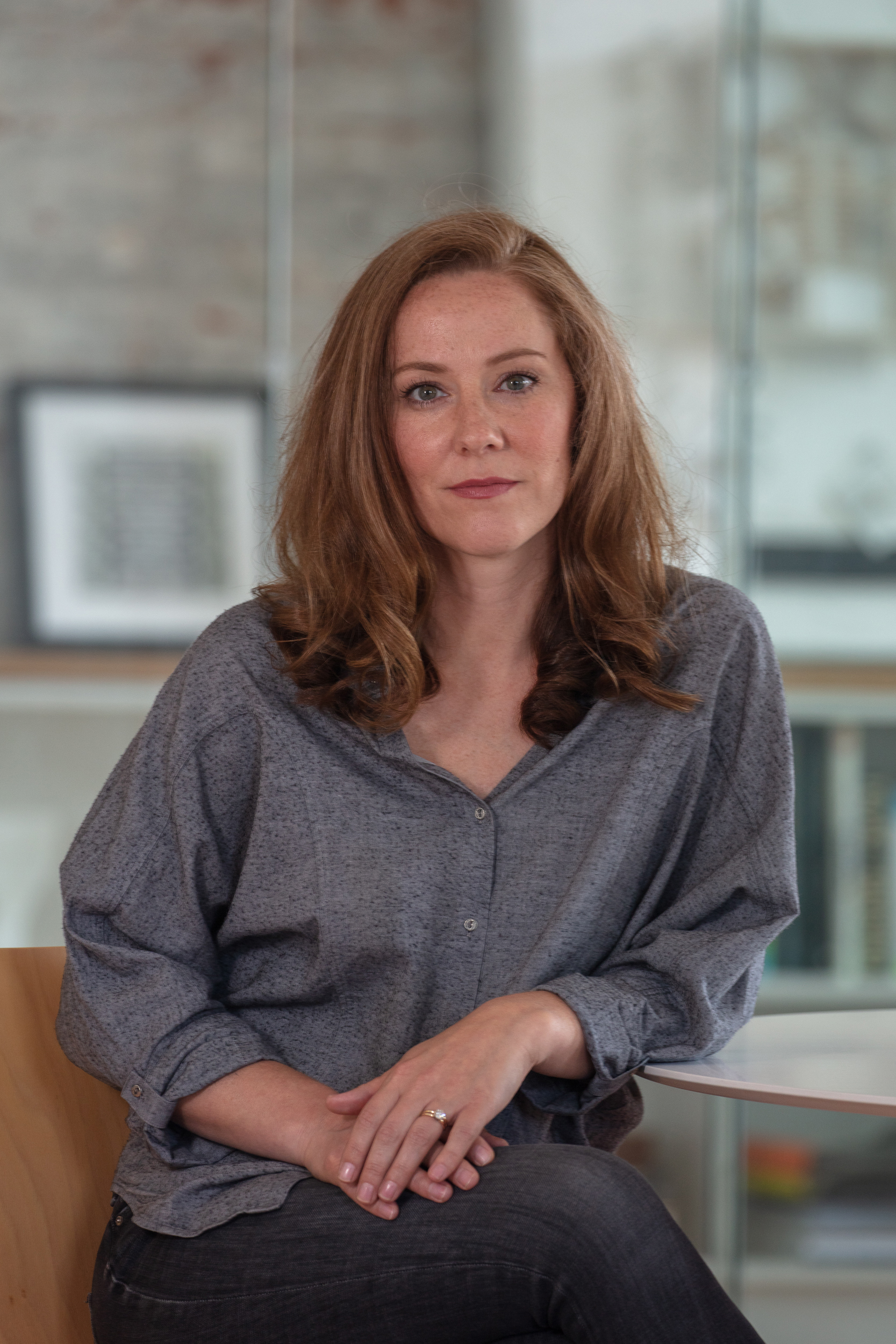 Melissa Rome is a founding partner of the New Orleans-based architecture firm Rome Office. The Office's work is diverse in type and scale and has won national design competitions and numerous design awards. Melissa, together with her partner Brian, leads the design and realization of the studio's projects and strives to create unique, simple, well-executed architectural solutions with the goal of enhancing people's awareness of self, environment, and time.
Melissa has served as an adjunct professor at Tulane University and continues to serve as an invited lecturer and critic. She and Brian have additionally taken on the role of organizing the Louisiana AIA Celebrate Architecture design symposium, an annual event that brings together internationally recognized architects to share their recent works and explore current trends of practice.
Before founding Rome Office, Melissa was a project designer and manager at Bjarke Ingels Group in New York City. At BIG, she served as both project designer and manager for the award-winning Vancouver House development slated to be completed in the fall of 2019. She received her Master of Architecture degree from Yale University and a Bachelor of Arts in Architecture and Modern Language from Clemson University.
Victor F. "Trey" Trahan III, FAIA, Trahan Architects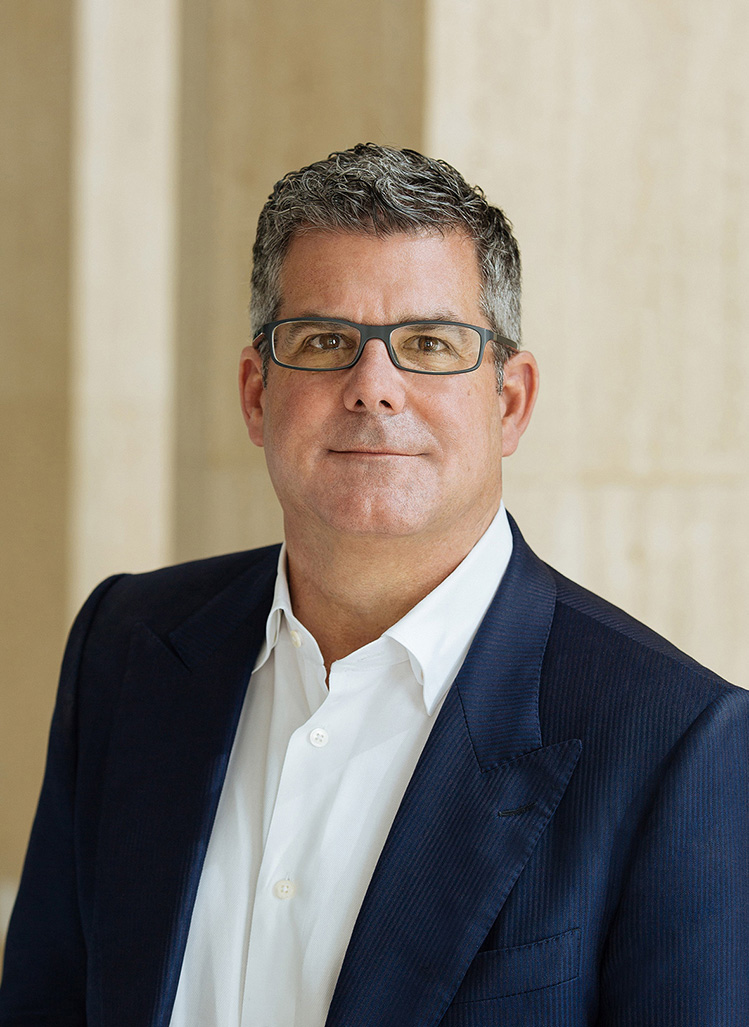 Victor F. "Trey" Trahan III is the founder and design principal of Trahan Architects' New Orleans, New York, and Chicago studios.  He received the Architecture Review Emerging Architecture Award in London in 2005, and was elected to the AIA College of Fellows in 2006. Since Trahan Architects was established, it has built a portfolio with a wide range of building types and scales, including academic, cultural, ecclesiastic, residential, commercial, mixed-use and urban projects throughout the US and overseas. In 2018, the firm was ranked #9 among top design firms in the U.S. by Architect Magazine. Trahan Architects has won over 75 national, regional, and local awards along with several international design competitions. The firm's work has been published in more than 40 countries.
Trey was a visiting critic and distinguished lecturer at the School of Architecture at Carnegie Mellon University (2017). Past teaching engagements include a graduate studio on design approaches for coastal landscapes at the Massachusetts Institute of Technology School of Architecture and Planning in Cambridge, Massachusetts (2013). He has lectured nationally and internationally. He is a member of the global advisory board for the Van Allen Institute in New York and a board member of The Cultural Landscape Foundation in Washington D.C., a nonprofit that educates and engages the public in our shared historical landscapes.
Judith Kinnard, FAIA, Tulane University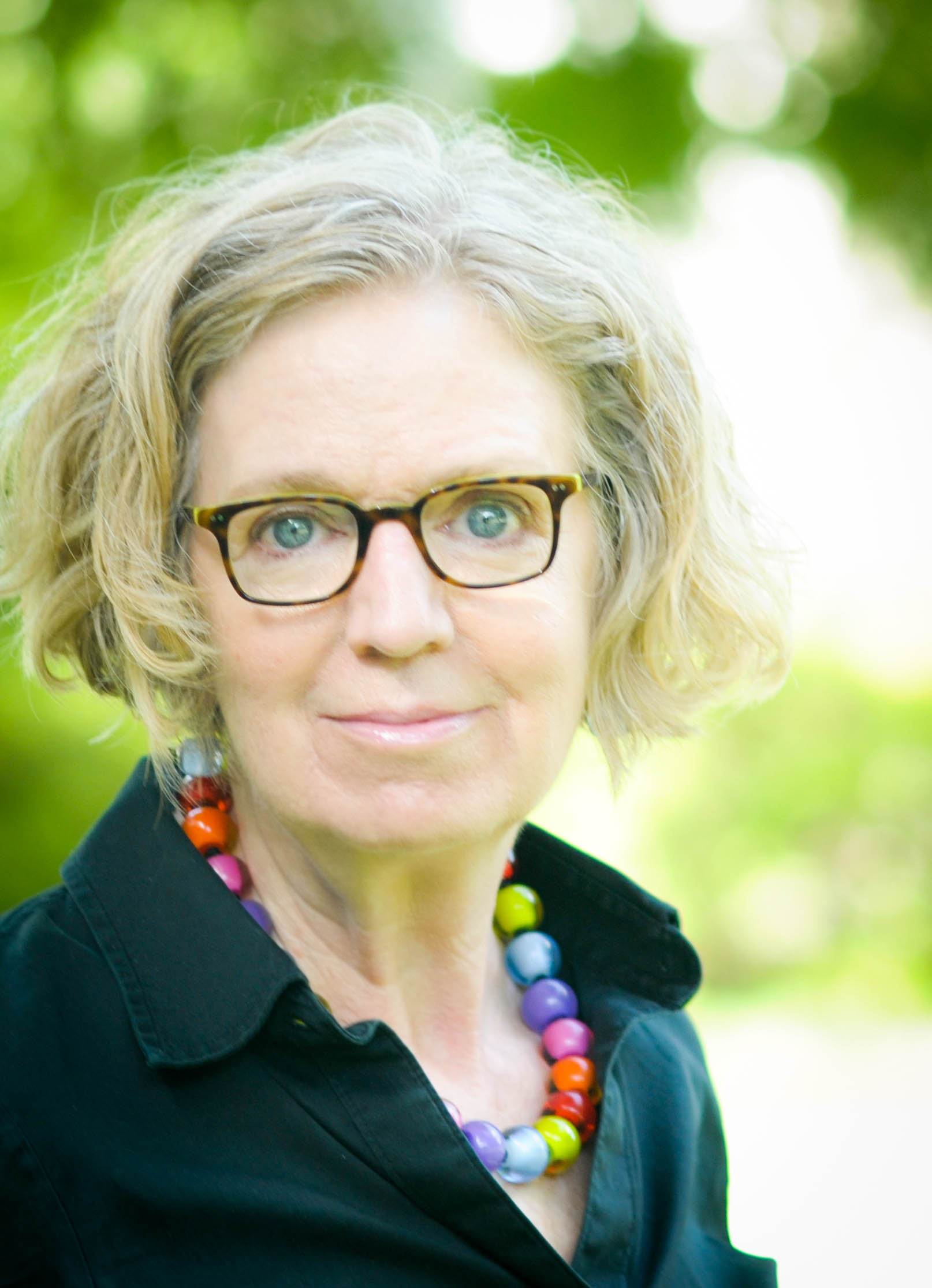 Judith Kinnard is nationally recognized for her impact as a leader in architectural education. In addition, she is a highly regarded teacher and award-winning designer. She received the ACSA Distinguished Professor award in 2018. She is past-president of the NAAB and the ACSA. Kinnard started her teaching career at Syracuse University in 1979, shortly after completing her professional degree at Cornell University. She was one of the first women teaching design studios at Syracuse, Princeton and the University of Virginia, and was the first woman architect to be tenured at the University of Virginia. She taught at Virginia for 22 years and served as chair of the architecture department from 1998-2003. She has been active in professional, and community-focused organizations, holding seats on various advisory boards, including Tulane's Albert and Tina Small Center for Collaborative Design. In 2011, she was named one of the 25 Most Admired Educators by Design Intelligence. She was awarded fellowship by the AIA in 2004 for leadership in architectural education.
Throughout her career, Judith has maintained an active commitment to practice and has developed an approach characterized by sensitive and innovative solutions to issues of site and program. Her work has included numerous small-scale built commissions, and more than a dozen national competitions dealing with larger scale issues of urban design, cultural institutions, and housing.
2019 Excellence in Design Awards Jury
Crystal Mitchell, AIA, Sizeler Thompson Brown Architects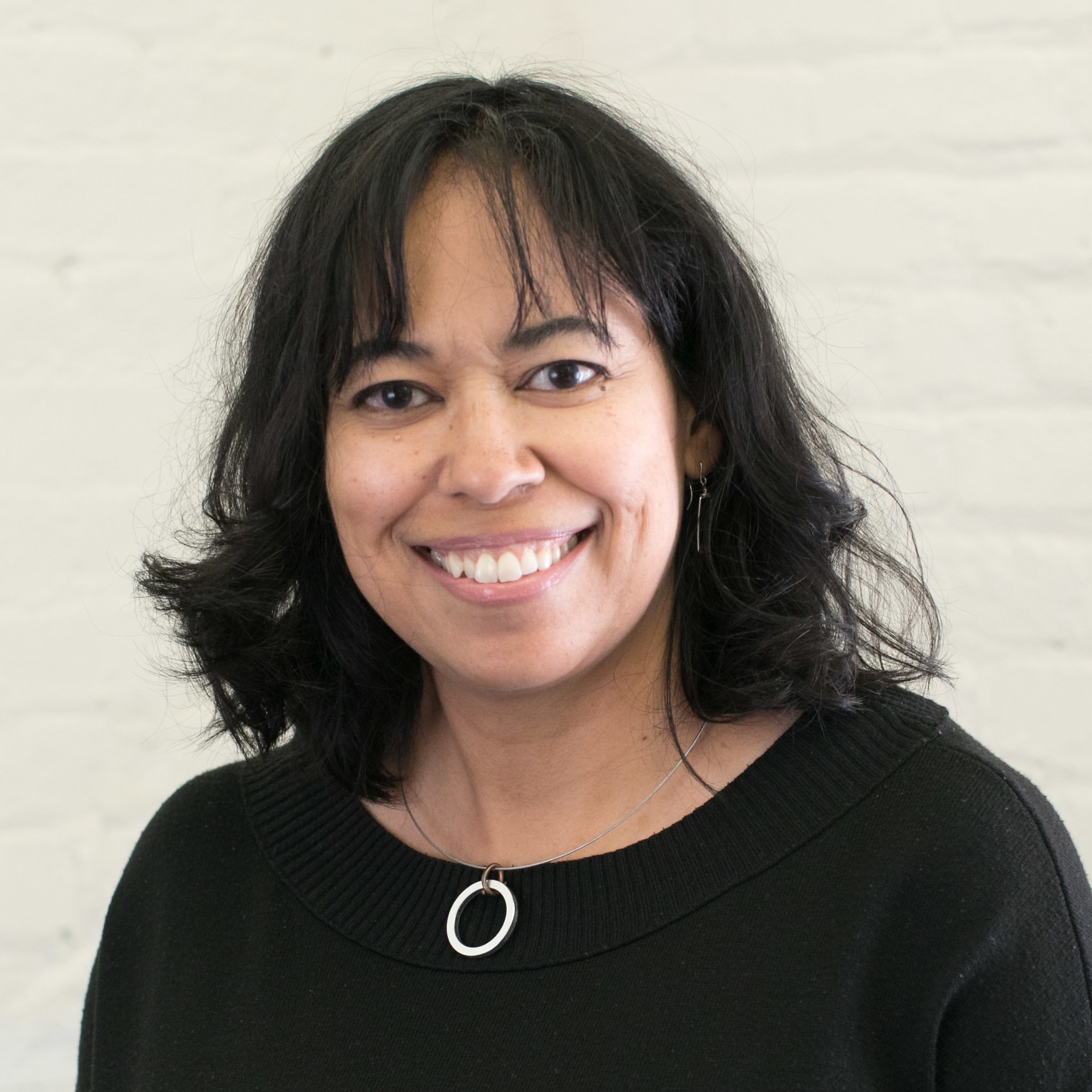 Crystal Mitchell is a graduate of Tulane University School of Architecture and has had the opportunity to be part of a range of interesting projects types including commercial, residential, recreational and community centers. Her primary focus has been campus and educational projects. They range from pre-K to 12, of which some are in the process of attaining, or have attained LEED Silver Certification. With work on several university campuses, her higher education experience includes the wide variety of projects that campuses offer. Campus planning, academic buildings, science facilities, recreation centers, and dormitories are a few of the project types that have contributed to her experience. Crystal resides and works in New Orleans and is committed to effective and sustainable design that serve the community and end users well.
Julie A. Babin, AIA, studioWTA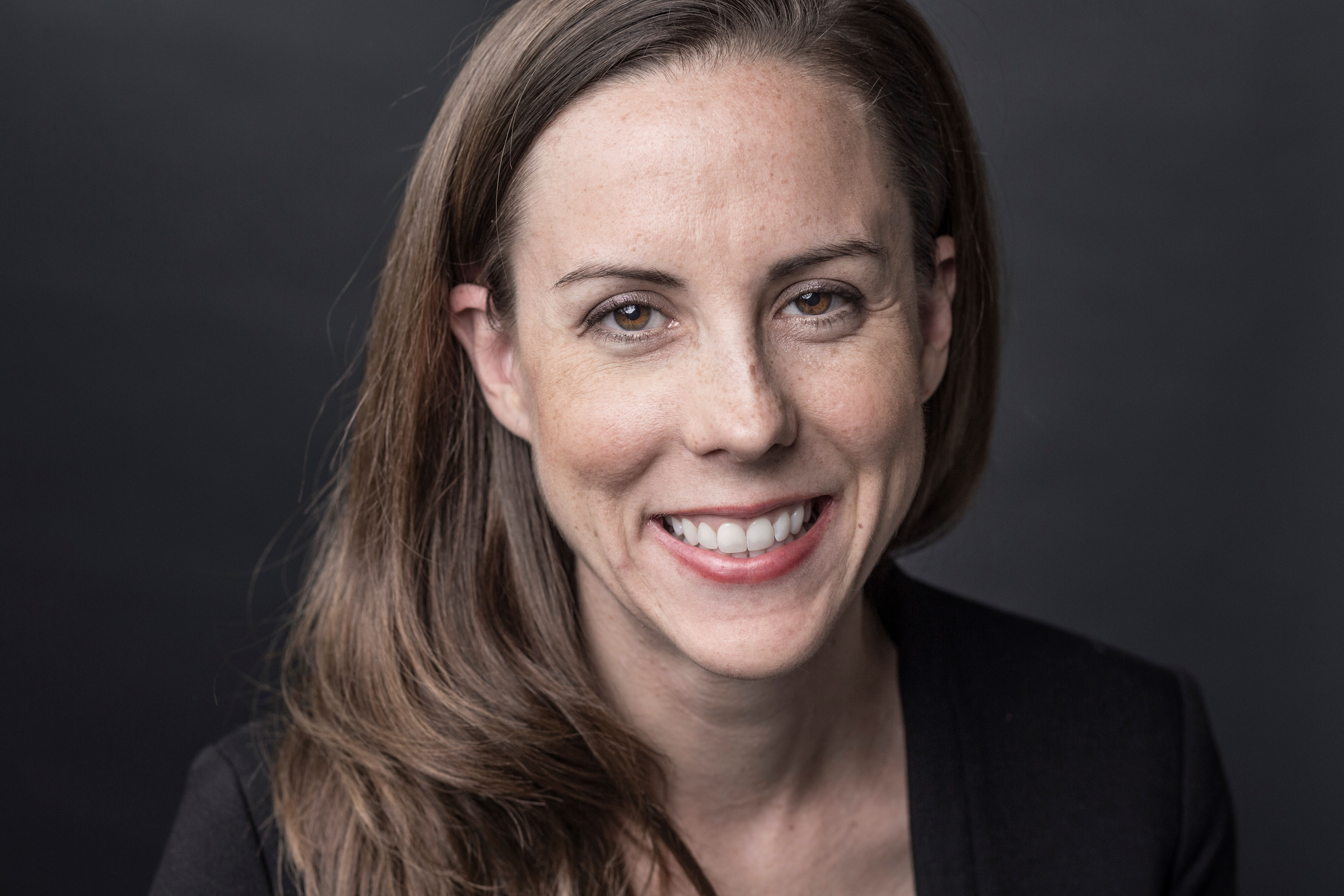 Julie Babin is a partner at studioWTA, an award-winning practice in New Orleans. Her work spans a variety of scales and project types including institutional, commercial, residential, and mixed-use projects. In her 13 years of experience, Julie has built a reputation for designing buildings that are both contextual and contemporary. In doing so, her work has received numerous state and regional awards including awards from the American Institute of Architects, The Louisiana Landmarks Society and the New Orleans Downtown Development District. In 2016 Julie was named "Master of Architecture" by New Orleans Homes + Lifestyles Magazine.
Julie currently serves as Vice President of the AIA New Orleans Executive Board. In 2018, she was the Young Architect Forum (YAF) Representative and crafted design-centric programming for the Louisiana State Conference including a 'Design Matters' panel with international speakers. A graduate of Tulane University, Julie earned a Master of Architecture and was awarded the prestigious John W. Lawrence Memorial Medal for Design Excellence in recognition of her outstanding work in design and academics.
Nick Marshall, AIA, Chase Marshall Architects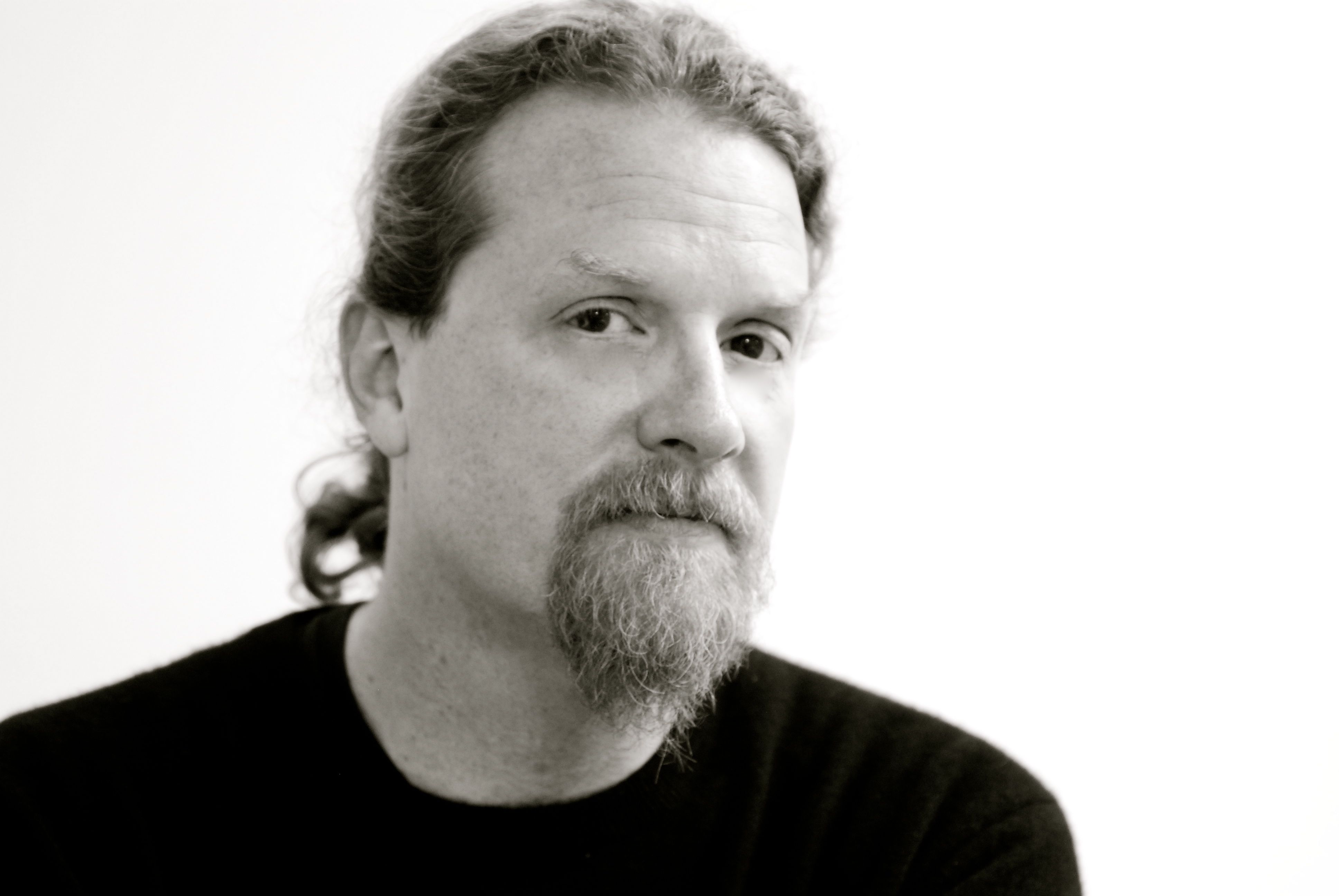 Nick Marshall is the Design Director for Chase Marshall and director of the New Orleans office. He is licensed in the state of Louisiana and has 26 years of experience in the core elements of architecture required to design, detail, document, and build buildings. Nick is also a 14 year LEED certified veteran and has a deep understanding of how projects are connected to their site and environment. He has collaborated in the development of numerous projects of varied scales and complexity, ranging from high-tech national research laboratories to reception desks throughout the country. Nick has a Master's Degree in Architecture from Tulane University. 
 Nick serves the local architecture community as board chair for the New Orleans Architecture Foundation, as board chair for the Neighborhood Housing Services, and is a past AIA New Orleans President.
2019 Excellence in Design Awards Good Design=Good Business Jury
Brian Grieb, AIA, Morgan State University School of Architecture + Planning

Brian Grieb, AIA, is a practicing architect and co-founder of GriD architects in Annapolis,
Maryland and serves as a tenured Associate Professor in the School of Architecture + Planning at Morgan State University. A hands-on professional by nature, Brian is intimately involved in all phases of the design process, leading projects from concept design through construction administration. He relishes working collectively with builders and craftsman to interpret and fully
realize the client's vision every step of the way.
Under his guidance, the firm's diverse body of work has been featured in various design publications and honored with over 15 design awards. In both practice and the classroom, Brian embraces a design philosophy that great architecture is inherently sustainable, considerate of the environment while embracing the culture, craft and materials of the region. His most recent projects recognized for design excellence include Tap House, Spa Creek House, and the renovation and addition to the 706 Giddings Office Building.
Chris Ryer, City of Baltimore, Planning Department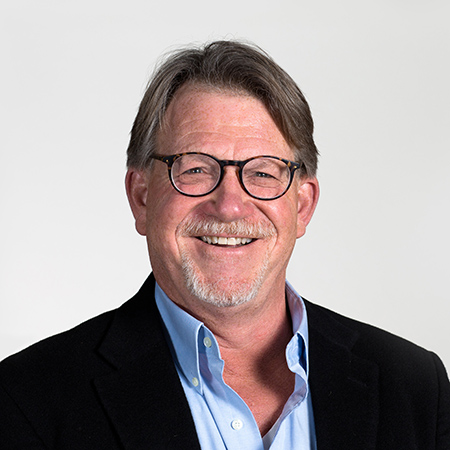 Chris Ryer began working in community development over 30 years ago as an intern at the Baltimore Planning Department.  After ten years as a community planner with the Department, he moved to the non-profit sector where he worked for the Trust for Public Lands and a community-based organization in southwest Baltimore.
In 2002 he returned to the Baltimore Planning Department where he served as Chief of Comprehensive Planning and Deputy Director.  After a short period at the Maryland Department of Housing and Community Development, he served as the Director of the Southeast Community Development Corporation for over ten years before returning to the Planning Department as Director in 2019.
Mark Caplan, The Time Group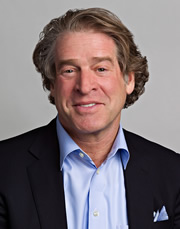 Mark Caplan, is a Baltimore native active in real estate investment and management as well as equipment and vehicle financing in the region. He is the President and CEO of The Time Group, a real estate equity firm where he has worked since the mid-1970s. The Time Group has interests in approximately 6,500 units of multi-family, manufactured housing, and senior living. He is also a founder and is currently the Chairman of WPM Real Estate Management, a manager of multi-family properties as well as other property types currently comprising in excess of 20,000 units.
In addition to his real estate activities, Mr. Caplan is Chairman of Madison Capital, an independent vehicle and equipment financing firm he and his father, Caswell, founded in 1984. Mr. Caplan is a member of the Board of Directors at Capital Bank, and he is active in the non-profit community in Baltimore, having served or currently serving on the Boards of The Walters Art Museum, The Bryn Mawr School, The Gilman School, Center Stage, B.E.S.T., Charles Street Development Corp., Real Estate Advisory Board of Columbia Business School, and St. Ignatius Loyola Academy.
2019 Social Equity Design Award Jury
Kathleen Starghill-Sherrill, AIA, SP Arch Inc.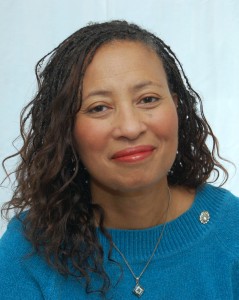 Kathleen, a past president of AIA Baltimore, is the first African-American president of the chapter. She is a champion of diversity and has worked in many different capacities during the course of her career which include both public and private work, teaching in grade school and as an adjunct at Morgan State University, traditional practice and now in her own firm. She continues to mentor her staff, students and young professionals at all levels.
Kathleen brings a viewpoint exclusive to small firms and even more so exclusive to a minority woman-owned firm. Kathleen manages her firm as its principal architect and has over 26 years of experience in the profession. Her many areas of expertise include Architectural Design, Project Management, Historic Restoration, Preservation and Adaptive Reuse, Detailing, Green Design and LEED Certification, and Construction Period Services.
Evan Richardson, School of Architecture + Planning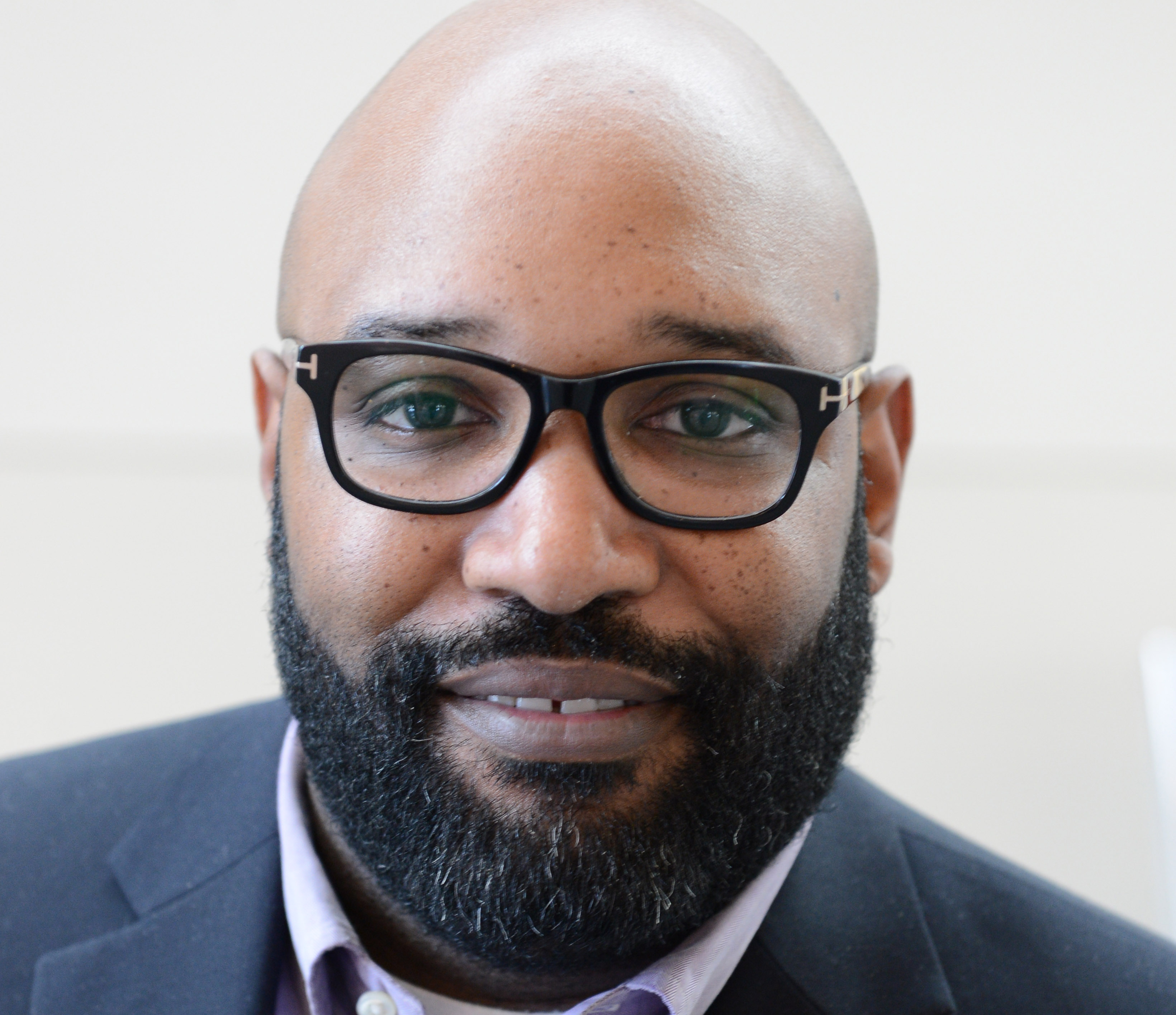 Evan Richardson, a native of Newark, New Jersey, is the Assistant to the Dean for the School of Architecture & Planning at Morgan State University (MSU).
Before joining MSU, Evan worked in Baltimore's Mayor's Office of Neighborhoods as a Neighborhood Liaison, where he assisted community groups in the implementation of neighborhood action plans and programs. Prior to the Mayor's Office, Evan was employed as a Program Coordinator with the Neighborhood Design Center (NDC).  In this role, Evan recruited volunteers for various community design projects in Baltimore City and Baltimore County.
Evan's interests include community outreach and volunteerism.  In 2009 Evan was appointed by Governor Martin O'Malley, Commissioner for the Maryland Commission for African American History and Culture. And in 2013, Evan joined the Board of Directors for NDC, where he served as Board President in 2016-2018.
A resident of Baltimore City, Evan earned his master's degree in Landscape Architecture from MSU in Baltimore.
Mark Nook, AIA Quinn Evans Architects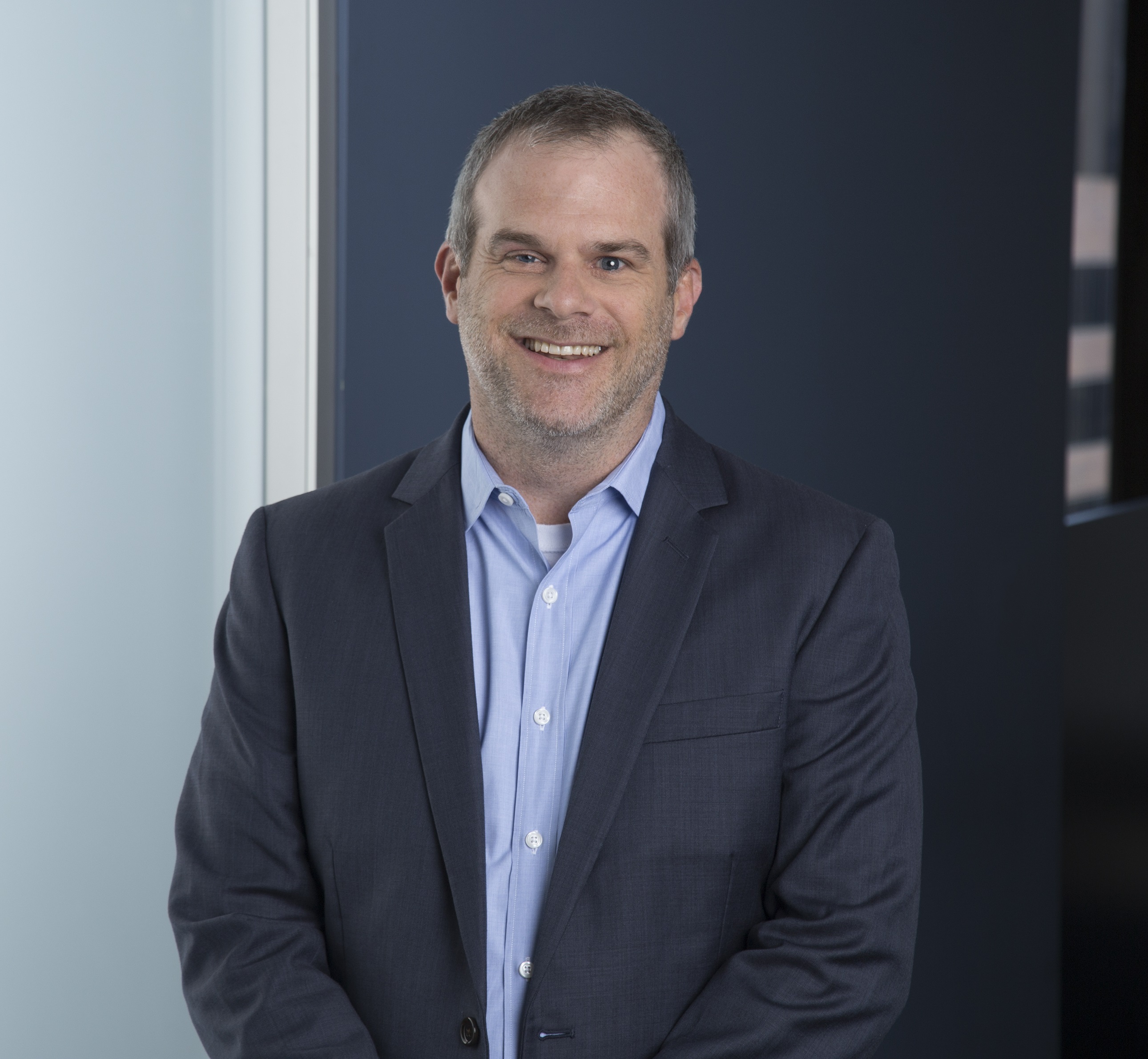 Mark's experience includes the design of public and private schools, college and university facilities, museums and visitor centers, and residential and mixed-use communities. His projects reflect his expertise in the development of high-performance building envelopes, with innovative sustainable strategies.
Mark brings an insightful and knowledgeable perspective to design projects, working closely with clients to optimize buildings for long-term use, value, and impact. He enjoys crafting streamlined solutions that solve multiple problems at once while building a clear consensus to ensure efficient, effective, and thoughtful results.
2019 AIA Baltimore Future Architects Resources (FAR) Scholarship Award Jury
Lonna Babu, Assoc. AIA, Design Collective
Lonna attended the University of Maryland, College Park where she received her Bachelors of Science in Architecture and Art History minor in 2016 and a Master of Architecture in 2018. She graduated with the Faculty Award for Achievement in Design and the Thesis Prize for Excellence.  Lonna previously interned at SETO Architects in Baltimore and ZGF Architects in DC working on both small-scale residential projects up to large scale urban planning proposals. In 2017 she joined Design Collective as a summer intern and recipient of their Scholarship/Internship program working on student housing proposals and returned in 2018 after graduation. She is currently working on mixed-use and multi-family projects in Silver Spring, as well as various student housing proposals and projects.
Lonna joined AIA Baltimore as a member last year after joining Design Collective and is now one of the co-chairs of the Future Architect's Resources (FAR) Committee. Through this leadership position she is excited to plan events and work with others to inspire the next generation of architects.
Jonathan Cartwright, Assoc. AIA, BCT Architects
Displaying an interest in art from an early age, Jonathan Cartwright developed a natural talent for creative expression. During his formative years, this led him to enter several art programs and competitions where he received honors for individual and group submissions. In 2003, he received an Associate of Arts in Architecture from The College of The Bahamas and a Professional Bachelors of Architecture in 2006 from Howard University. During his tenure he was both a member of AIAS and the Architecture Student board. Jonathan is currently the Emerging Professionals Committee co-chair, being involved with many Chapter initiatives, most notably the ARE 5.0 study groups and organizing the Achieving Registration Together (ART) program. He is currently pursuing accreditation and is also on the Board of Directors for AIA Baltimore.
Emily Lodato, Assoc. AIA, Design Collective
Emily attended Syracuse University and graduated with a Bachelor of Architecture in 2015. Emily interned at Studio Geiger Architecture & Design in New York City and worked on the design of several single-family residential renovations within the city before moving to Baltimore after graduating. She began her career at Design Collective working on renovations, additions and new construction projects for Baltimore City Public Schools' 21st Century Schools program, including the recently completed Pimlico Elementary & Middle School, as well as interior renovations for Johns Hopkins University at its Homewood Campus and its School of Medicine.
Emily joined the AIA Baltimore chapter in 2015. She was introduced to the Future Architects Resources committee through her work as a participant and coordinator of the Adopt-A-School program at Design Collective over the past four years. She joins the FAR committee as co-chair in 2018 to promote the education of the built environment in the greater Baltimore community.
View 2018 AIA Baltimore Excellence in Design Awards winning projects