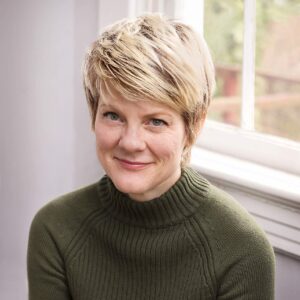 Your membership brings architecture to our community, and we bring our community to celebrate design excellence in Baltimore. AIA Baltimore gives us a place to experience the power of architecture, and this would not be possible without you, our members. Next year, when the AIA Baltimore and BAF Center for Architecture and Design opens, we will be shifting the scales in Baltimore towards a new focus on architecture and design. We're excited to greatly increase the level of service that the chapter can provide, beginning with the Center's grand opening in 2020, and with the chapter's 150th anniversary in 2021.
On December 6, you're invited to escape the cold for a joyful day of celebration at the Annual Meeting and Holiday Party. Join us for lunch, mingling, and holiday cheer. The holiday season is the perfect time to celebrate the people we cherish the most—so bring a date, family, or arrive solo to enjoy a terrific party.
I invite you to experience everything that AIA Baltimore and the Baltimore Architecture Foundation has to offer in the year ahead. Thank you for being a part of what makes AIA Baltimore so extraordinary.
All the best,


Suzanne Frasier, FAIA
Morgan State University School of Architecture + Planning