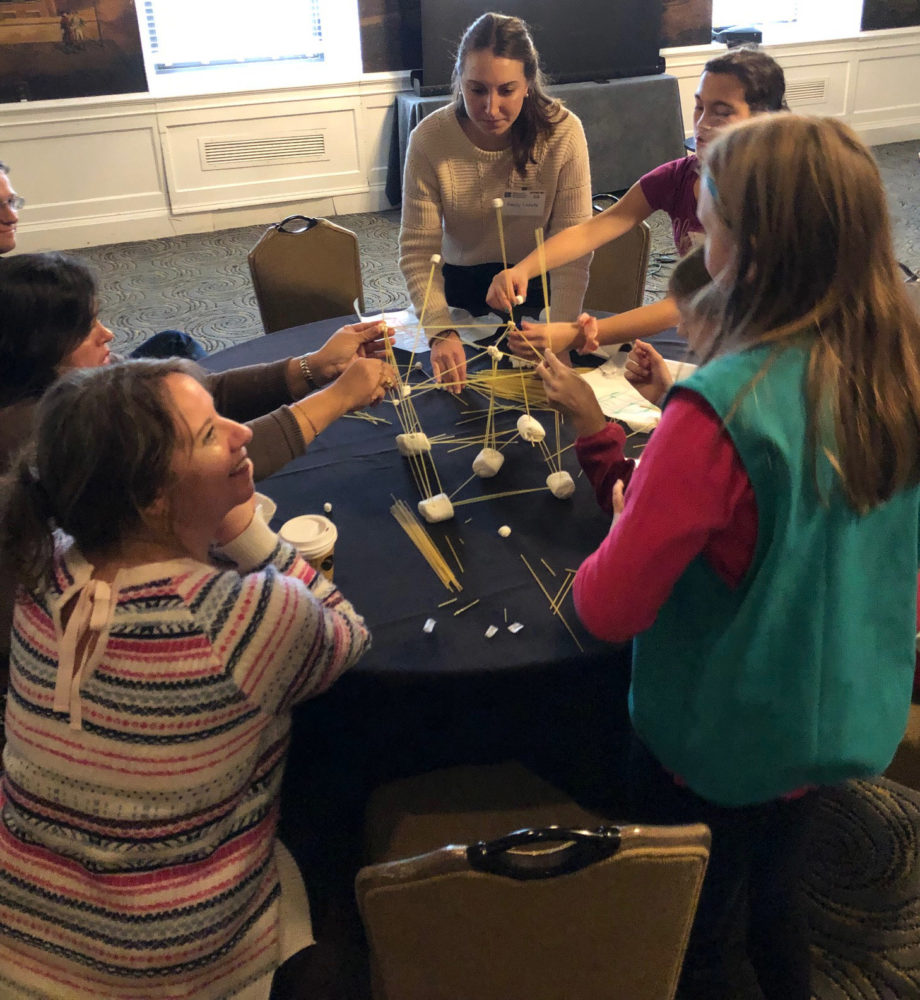 On November 23, The Future Architects Resources (FAR)/Kids in Design committee volunteered at the 5th annual Girls STEAM Ahead to teach the cadettes about architecture and design. The program was held at the ballroom of Lord Baltimore Hotel where Girl Scouts learned from women in architecture and various STEM fields.
Cadettes and parents participated in hands-on workshops learned about a day in the life of an architect. The Girl Scouts organization is committed to increasing girls' involvement in science, technology, engineering, and math (STEM). The BAF is proud to support the Girls Scouts of Central Maryland (GSCM) by introducing girls to the fascinating world of architecture and design.
Thank you to our volunteers who contributed to making the event a success: Leslie M. Giron, Assoc. AIA; Alyse Talbott, AIA; Mayte Ortega-Webbert; and Emily Lodato, Assoc. AIA and co-chair of the FAR/Kids in Design Committee.