I hope today's newsletter finds everyone safe and healthy. These are unprecedented times. A testament to how quickly things can change. In less than a month we have gone form a peripheral threat, to limiting travel, to closing schools and non-essential business, to working from home.
The COVID-19 virus will have a profound impact on our profession and the totality of the changes are yet to be determined.
Collectively we will navigate these uncharted waters. AIA Baltimore is here to help. Through the conversations we had during Friday's virtual town hall and answers to our survey (results are published in this newsletter) we know there is broad uncertainty of what will happen next. This includes fundamental concerns of meeting payroll and market opportunities, to technical questions about supporting and collaborating with staff working from home, to our legal obligations during construction administration.
In the coming weeks and months, AIA Baltimore will continue to be the center of our architectural community. We will keep collecting and posting resources from across the country. We are also committed to delivering committee programs and content virtually. All our committee meetings are virtual and they are open for anyone who would like to participate. We are also committed to delivering impactful content and convening important conversations. Our lecture series is now virtual, so please join us this month for our next lectures.
I have no doubt that we will persevere. We will weather this storm. I also have no doubt that the future will be different. While this future is most definitely unsettling, it is also an opportunity. It is an opportunity for architects to lead. It is an opportunity for us to shape how our physical environment responds to COVID-19.
Our education, office, healthcare and living environments are all being affected. How will our environments respond to virtual education and telecommuting? How will hospitals and urgent care centers transform? How will the virtual and physical environments co-exist in the future? These are all questions we will be answering in the future.
As we work on understanding these changes, AIA Baltimore's members can (and have been) making incredible contributions to our communities today. Many of our members have converted their 3D printers from making architectural models to printing protective gear for healthcare workers. These efforts are making an impact. For those who would like to get involved please see the link below.
As we are staying apart so that we may come together, AIA Baltimore will continue to be here, delivering impactful content and convening important conversations.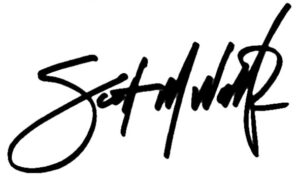 Scott M Walters, AIA, LEED AP
Hord Coplan Macht