We are pleased to announce that AIA Baltimore's 57th Annual Excellence in Design Awards Celebration will take place virtually in 2020. In response to COVID-19, we are structuring this year's Celebration as a digital program. This will allow us to successfully host the event, and presents a great opportunity to further celebrate the work of our members, reach new audiences, and develop meaningful content that will last beyond a single night. Even as a virtual program, the Design Awards Celebration continues to promote great design in Baltimore and beyond and is a staple program for Baltimore Architecture Month.
The Excellence in Design Awards Celebration is going virtual this year. From our living rooms to yours, we'll be celebrating the best of Baltimore based design. Join us with your drink and snack of choice. Festive attire encouraged!
Attire: Festive!
4:00 PM-5:30PM: Presentation of Awards and Networking!
This event is an opportunity to gather with 300+ members of the design and construction industry for networking, recognition of outstanding design projects and to appreciate the important role of design in our built environment and its importance to businesses, institutions, and communities.
We are excited to announce AIA Baltimore's Design Awards jury from AIA Denver. The Design Awards Celebration promotes great design in Baltimore and beyond and is a staple program for Baltimore Architecture Month.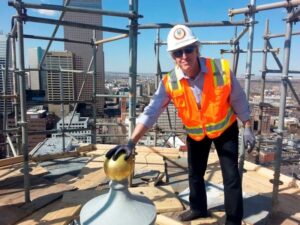 Larry Friedberg, FAIA 
Larry Friedberg recently retired after 25 years as the State Architect for Colorado. Larry is a champion for the profession. He has successfully championed the need for funding of public buildings by working with numerous governors and state legislatures to refocus the state's deferred maintenance program to improve facilities throughout the State of Colorado. He implemented and co-authored legislation codifying into law energy performance contracting and high-performance certification of public buildings. Friedberg successfully led preservation projects at the Colorado State Capitol building including life-safety, exterior restoration of the dome, and historic restorations of Colorado's House and Senate chambers to their pre-1930's celebrated grandeur.  As an outcome of Friedberg's 20 years of state service, integrity and innovation, the governor and legislature implemented legislation to permanently create the position of state architect in statute by creating the Office of the State Architect.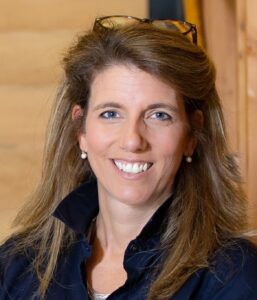 Elizabeth Hallas AIA, LEED AP BD+C
2020 Design Awards Jury Chair
Liz Hallas is a Principal, who manages the big picture. Her work is like puzzle-solving as she eyes each piece from leading design teams to building client relationships. She's responsible for quality control, assuring the firm runs smoothly, and that each project shines. One of her favorite projects was the Breckenridge Community Center which converted a vacant school into a vibrant library, gathering space, and movie theatre. Projects that enhance communities while bringing people together are what interest her. A past chair of Colorado Preservation Inc., she also served on the jury of AIA National's Honor Awards. She's devoted to her children and spends her free time attending her son's basketball games, and her daughter's swim meets. Otherwise, she enjoys yoga and tries to keep up with her 2 book clubs.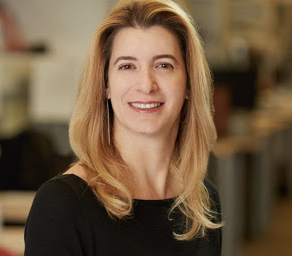 Julianne Schere, AIA, NCARB, LEED AP BD+C
Julianne Scherer, Managing Principal, is an influential leader at HDR with 26 years of experience. Community-driven projects intersect with her desire to positively impact the lives of others, the individuals she works with daily and clients that embody diversity and unity to create a vision for the greater good. She is a graduate of Penn State University, has worked on many award winning projects and is personally active in her community. Her personal achievements include a 2009 AIA Illinois John Wellborn Root Award for impressive service to the profession, 2015 46th Ward Good Neighbor Award and recognition in ENRs 40 under 40. She is an active member of AIA Colorado, for which she has served as a 2017 AIA10 jury chair, 2018 & 2019 AIA Design Awards committee chair and currently as the 2020 AIA Design & Practice Conference chair.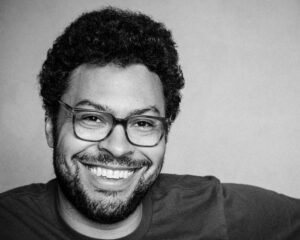 Larry Sykes, AIA
Larry Sykes, AIA, brings 14 years of experience designing modern, custom single-family homes at a variety of scales, from city to mountain landscapes, as well as commercial and multifamily projects. Rooted in the principles of modern design, his work is informed by the subtleties of landscape and context, and by the practical knowledge gained from a lifetime passion for building, restoring, and renovating. For Larry, the key to achieve quality, enduring buildings are cultivating fruitful working relationships with clients, builders, and craftspeople. Larry is a lifelong Denverite and is a Colorado registered architect. He is co-chair of AIA Colorado's Equity, Diversity and Inclusiveness Committee, and a member of the City of Denver Public Art Committee. He takes delight in photographing unexpected and underappreciated buildings and landscapes.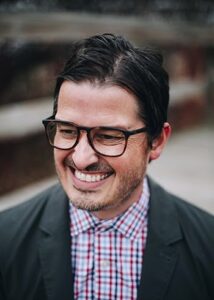 Marc Swackhamer, AIA
Marc Swackhamer's research practice, HouMinn, is a partnership with Blair Satterfield from the University of British Columbia. Their work challenges broadly accepted approaches to design agency through interdisciplinary partnerships, unconventional making, material misuse, and the role of decay in architecture. HouMinn has won national design awards from Architect Magazine, ID Magazine, and Core77. Marc's interdisciplinary design collaborative, MinnLab, won the Minneapolis "Creative City Challenge" and a Minnesota American Society of Landscape Architects Design Award. With Blaine Brownell, he authored the book Hypernatural: Architecture's New Relationship with Nature. Marc recently launched an interdisciplinary design research laboratory at the University of Colorado Denver called LoDo Lab, where he is Chair of the Architecture Department and Professor. He studied at the University of Cincinnati and Rice University.
Good Design=Good Business Jury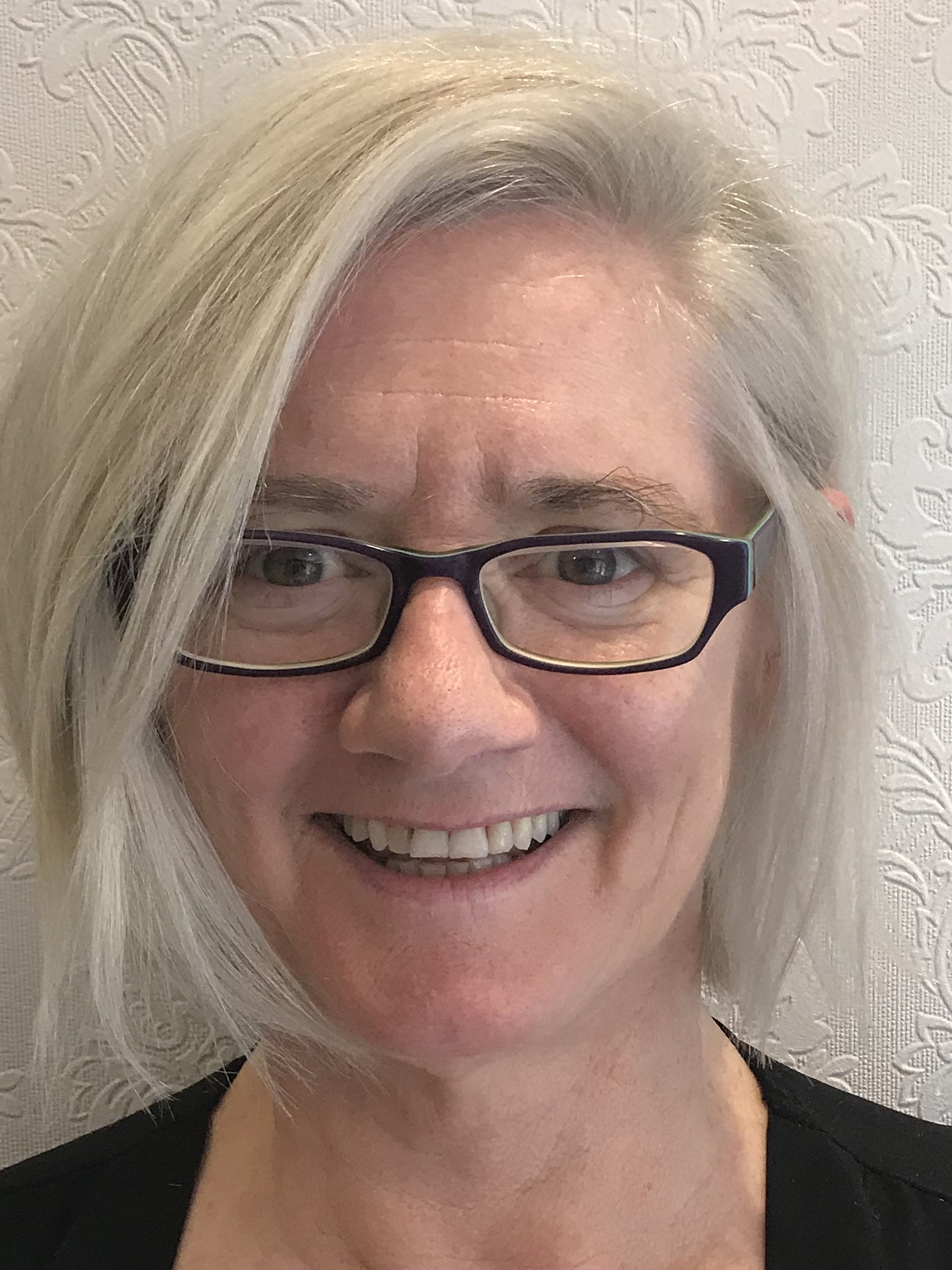 Katie O'Meara
Katie O'Meara is a senior faculty member in the department of Architectural Design at the Maryland Institute College of Art, and an adjunct member of the faculty of Earth and Planetary Sciences at Johns Hopkins University. A registered architect with a background in architecture, landscape architecture and geography and a member of the planning committee for Restore America's Estuaries Summit, O'Meara practices landscape urbanism at the intersection of social justice and climate change, addressing  flooding, blight and economic disparity in urban and coastal environments. O'Meara collaborates with practitioners, researchers and students, to develop spatial strategies to increase resiliency, equity and social mobility in vulnerable communities.

James French
Jim joined the French Development Company, Inc. in 2002 as Development Associate and has been active in the field of housing for over 30 years. Since 2008, he has been president and is responsible for the oversight of all real estate development projects. He has a firm understanding of project finance, capital budgeting, design and planning for affordable housing and community facilities.
Jim has a special interest in mixed income housing and sustainability initiatives. Many of his projects included low income housing tax credits and he is seeking ways to finance projects that lead to greater regional equity in affordable housing. From 1993-2002 Jim was a senior planner for the Baltimore City Department of Planning. Prior to that he was a program manager in Baltimore City's Department of Housing and Community Development and the Housing Authority of Baltimore City from 1987-1993.  He serves on the Baltimore Commission on Historic and Architectural Preservation, and the boards of Maryland Affordable Housing Coalition, the Bromo Tower Arts and Entertainment District, and the Baltimore Arts Realty Corporation. He received his MA in Community Planning at the University of Maryland, College Park, and his BA at the university of Pennsylvania and a Housing Fiance Professional Certificate at the University of Maryland, College Park.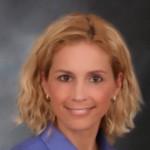 Kristen Mitchell
Kristen Mitchell is the Executive Director of the Market Center Merchants Association and Market Center Community Development Corporation. She works with business, property owners, residents, and other stakeholders to revitalize Market Center, Baltimore's 27-block historic retail core, into a safe, bustling, multi-functional, multi-cultural, socioeconomically diverse community.
Ms. Mitchell has also worked for the Maryland Department of Planning as manager of the Infrastructure and Development unit, the Baltimore Development Corporation as a senior economic development officer for northeast Baltimore, and 1000 Friends of Maryland.
Ms. Mitchell serves on the Baltimore Heritage Board, chaired the Hamilton/Lauraville Main Street Economic Restructuring Committee, and chaired the Urban Land Institute-Baltimore District Council's Regionalism Committee.  She holds a B.S. in Geography from Penn State University and a Master's in Community Planning from University of Maryland.
Residential Jury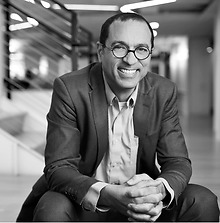 Omar Calderon, AIA
Omar Calderon, AIA is a principal at Perkins Eastman with more than 15 years of planning and design leadership. Omar plays a central role in many of the firm's landmark projects, working on commercial, residential, public and education facilities. Building on an extensive design background in the residential sector, Omar's diverse range of experience in multiple practice areas gives him a unique perspective on building and planning, allowing him to focus on seeking value-added solutions at the intersection of design and programming. In addition to his accomplished architectural portfolio, Omar has served as a fellow for the New York Foundation for the Arts and has been a recipient of grants from the National Endowment for the Arts and the Graham Foundation for Advanced Studies in the Fine Arts.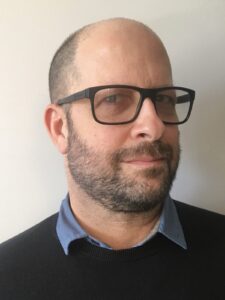 Gabriel Kroiz, AIA
Gabriel Kroiz, AIA founder and principle of Kroiz Architecture has over 25 years of experience as an architect, builder, and educator. As an architect, Kroiz's experience includes award-winning projects in the US and Asia. As a builder, he has focused on small, detail intensive projects which allow for a high level of research and experimentation with materials and their application. In 2008 Kroiz joined the School of Architecture and Planning at Morgan State University as its first Program Director working to achieve the school's missions of providing access to the design professions for underrepresented minorities and performing research focused on the redevelopment of Baltimore and the surrounding region. He has contributed to research about Morgan in the areas of design pedagogy and campus design.In 2017 he was co-recipient of the ACSA Diversity Achievement Award for Morgan's Beginning Design Pedagogy and this program has risen nationally to number two in the production of Black Undergraduate Architects.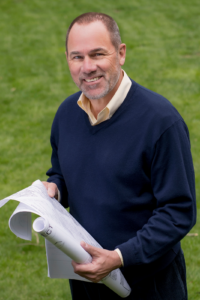 Delbert L. Adams
Delbert L. Adams grew up in Cleveland Ohio working on properties throughout his youth within his parent's real estate business. These experiences fostered his love of construction and remodeling. After graduating from Babson College in Wellesley Massachusetts, he began his career in construction in the early 1980's in Baltimore. He currently is the founder and co-owner of  Delbert Adams Construction Group. The company operates in the high end custom/luxury residential market, building and remodeling homes,  and enjoys a reputation in the commercial construction market remodeling specialty and often historic commercial structures. Additionally DACG offers property management/improvement and repair for an established client base. Delbert also co-founded and co-owns Sunnyfields Cabinetry, a high-end design solution cabinetry and millwork showroom. In a national competition, Sunnyfields was awarded best showroom of the year in 2019 by the NKBA. Delbert serves on the Board of Preservation Maryland and Greater Baltimore Medical Center. He enjoys golf, ice hockey, hiking and family time with his wife and three grown children.
Social Equity Jury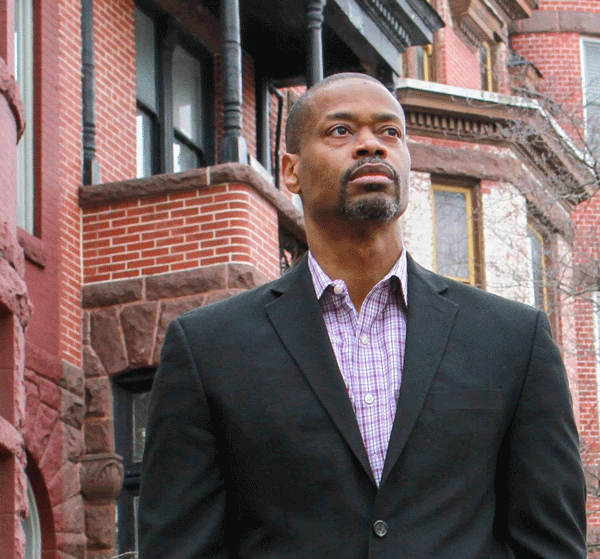 Leon Pinkett, City Councilman
Leon F. Pinkett III was born and raised in Baltimore, Maryland, where he has dedicated the past 20 years to serving communities throughout the city, especially those in West Baltimore.
Throughout his extensive career as a public servant in Baltimore City, Leon has proven experience in strengthening communities, community organizing and commercial development in urban centers.  He has a demonstrated work ethic that is founded on personal initiative and dedication to the families of Baltimore. On December 8, 2016, Councilman Pinkett was sworn in as a member of the Baltimore City Council representing the 7th District.
Prior to being elected to the City Council, Mr. Pinkett served three years as the Assistant Deputy Mayor for the Office of Economic and Neighborhood Development, where he shared oversight of several key city agencies with a focus on developing revitalization efforts to strengthen and support communities throughout Baltimore.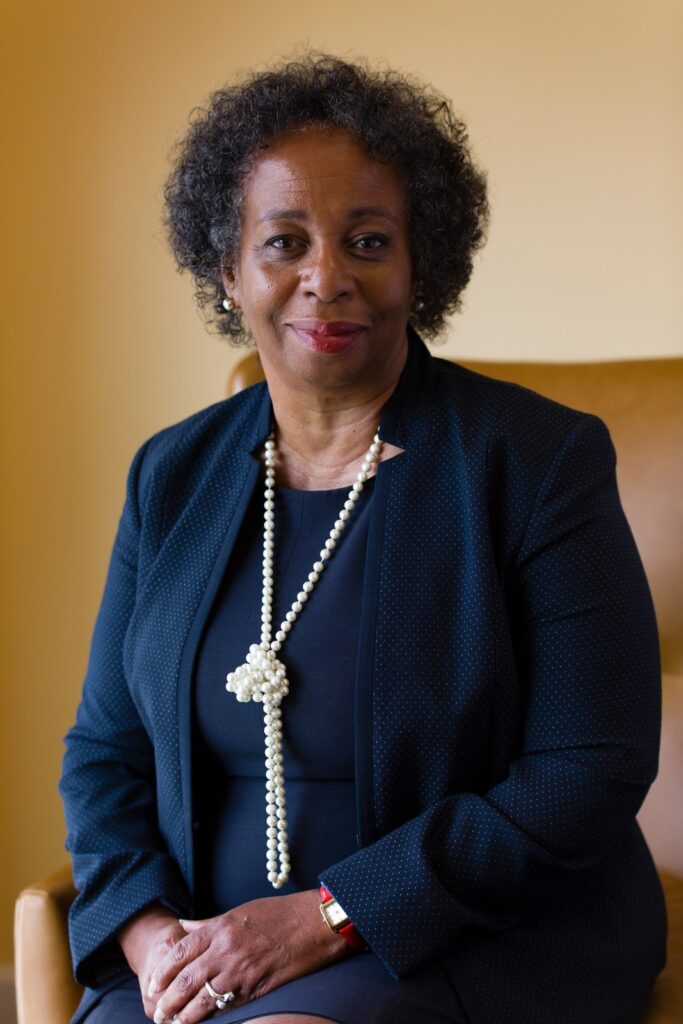 Dr. Sheri Parks, Vice President of Strategic Initiatives, MICA
Dr. Parks comes to MICA from the University of Maryland, College Park (UMCP), where she was the inaugural Associate Dean for Research, Interdisciplinary Scholarship, and Programming for the College of Arts and Humanities. Through her position, she helped raise the profile of the college in the nation, as well as its levels of sponsored research, community engagement, and interdisciplinarity.
Her research specializes in public aesthetics, particularly the ways in which people find and create meaning and beauty in their everyday lives, with specific emphasis on race, gender, social class, sexuality, popular culture, and media. Her most recent publication is Fierce Angels: Living with a Legacy from the Sacred Dark Feminine to the Strong Black Woman. In all of her work, Parks strives to explain the deeper cultural histories that inform the expectations, attitudes, and relations that individuals in our country have with each other so that richer understandings will lead to more sophisticated and mutually rewarding interactions.
Parks received both her M.A. and Ph.D. in Communication Studies from the University of Massachusetts-Amherst and her B.A. double-majoring in Creative Writing and Radio, Television and Motion Pictures from the University of North Carolina-Chapel Hill.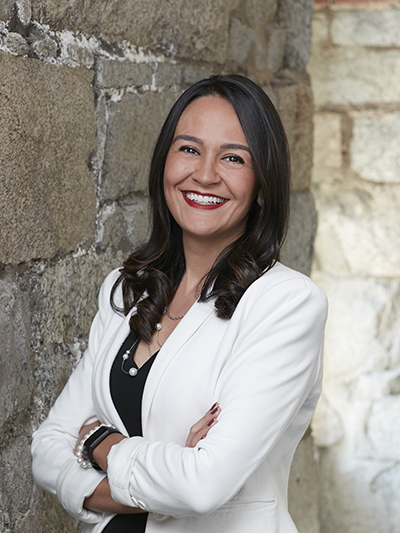 Marcella Massa, Int'l Associate AIA, MCA  
Marcella Massa has a bachelors in Architecture and Urban Planning degree from the University of Cuiaba in 2010 and a master in interior design and lighting in 2012, both in Brazil. She became a licensed Architect and Urban Planner in 2011 in Brazil, and is working towards getting licensed in the United States. Marcella has extensive experience with retail, mixed-use projects, interior design, space planning, and master planning. In 2013, she and a partner received the best project award for Social Interaction in Milan Italy, which made her more passionate about the holistic approach for designing and sustainability. Most recently, Marcella and a group of five Emerging Professionals women from Dream | Design | Activate won the 2019 AIA Baltimore Design Excellence Award for Social Equity and Honorable Mention. She is an active AIA Baltimore member and is passionate about helping others to achieve professional success and achieve licensure.

2020 AIA Baltimore Future Architects Resources (FAR) Scholarship Award Jury
The 2020 FAR Committee and Scholarship jury was FAR Co-Chairs Lonna Babu, Assoc. AIA, and Emily Lodato Assoc. AIA, both of Design Collective and Wadiah (wa-di-ah) Akbar of Quinn Evans.
Thank You To Our Generous Sponsors

Pedestal
ABC Baltimore
Allegion
Ellinwood Machado Structural Engineers
Marren Architects
Penza Bailey Architects
Site Resources
Foundation
Budova Engineering
Kibart
MAG-Lighting Design
AIA Maryland Collaborative Digital Gallery

Supporter
Allegion