August 7, 2020 (Baltimore, MD)– Nakita Reed, AIA, CPHC, LEED AP BD+C, NOMA, an associate with Quinn Evans, has been selected as a member of the Historically Black Colleges and Universities (HBCU) Cultural Heritage Stewardship Initiative Advisory Committee. The new program, led by a partnership of the National Trust for Historic Preservation, the National Endowment for the Humanities, the Ford Foundation, the J.M. Kaplan Fund, the JPB Foundation, and The Executive Leadership Council, will provide technical assistance and fund preservation-based stewardship plans at up to eight HBCU campuses across the country.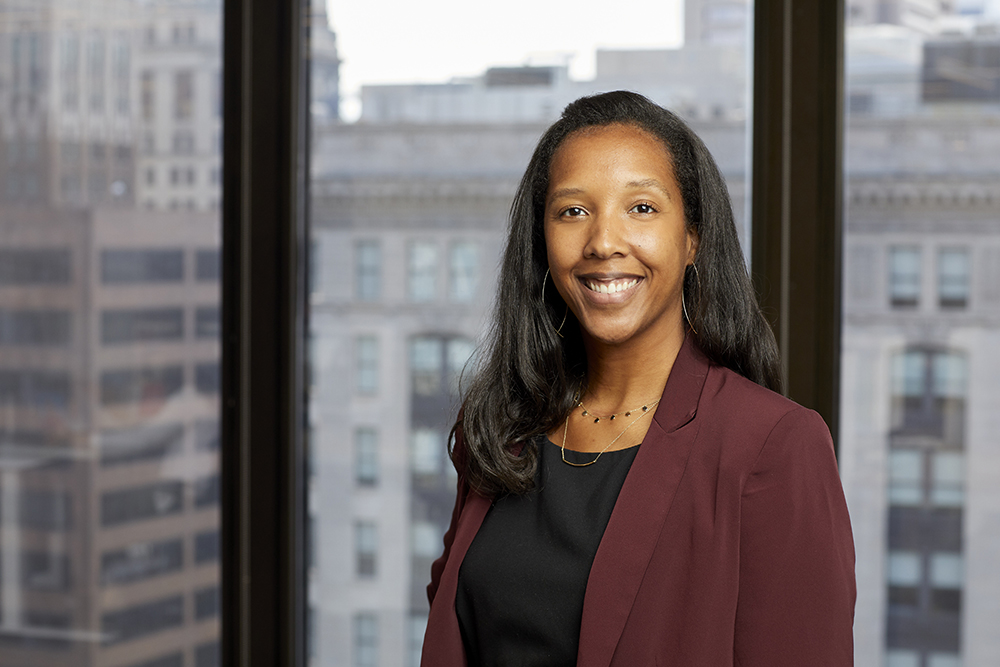 Reed has served as an architect and sustainability consultant on numerous projects, including historic building rehabilitations. She is a member of the American Institute of Architects (AIA), the National Organization of Minority Architects (NOMA), the Association of Preservation Technology (APT), and the Alice Ferguson Foundation's Building Committee. Additionally, Reed serves on the boards of Preservation Maryland and the Benjamin Banneker Development Corporation. She was the 2018 recipient of AIA/DC's Emerging Architect Award.
Reed holds a Master of Architecture (2010) and a Master of Science in Historic Preservation (2010) from the University of Pennsylvania and a Bachelor of Science in Architecture (2006) from the University of Virginia. She is a registered architect, a LEED®-Accredited Professional, and Certified Passive House Consultant.
Regarding the initiative, the National Trust's President and CEO, Paul Edmondson, stated: "Only a handful of HBCUs have campus preservation plans that identify their most important historic resources or give direction for their long-term stewardship. HBCUs are tremendously important institutions in our national life and their assets must be invested in and adapted for modern uses, while also celebrating their imbued legacies and storied past."
More information on the initiative can be found at https://savingplaces.org/press-center/media-resources/hbcu-cultural-heritage-stewardship-initiative
Courtesy of Quinn Evans