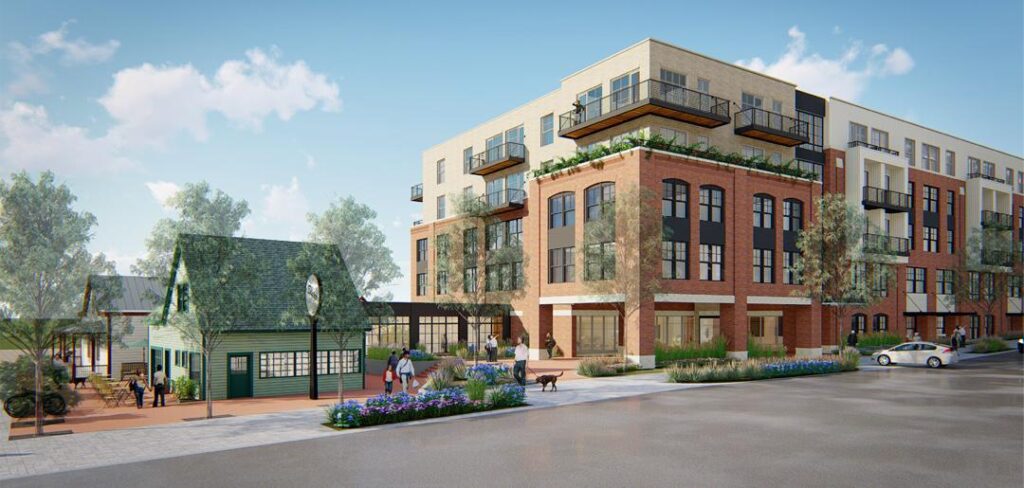 The Modena Reserve at Kensington project is in the historic town of Kensington, Maryland, approximately ten miles north of our Nation's Capital with direct access from the town rail system.
This tight 1.7-acre site at 10540 Metropolitan Avenue consists of a 166,000 sq. ft., five-story above a ground building, one story below ground parking garage, and an adjacent connector building that marries into two existing early 1900's era single story historic buildings. The two historic buildings are slated to be structurally shored, renovated, and meticulously refinished to match their former luster, while providing interior space for a high-quality spa establishment amenity for the project and an upscale coffee shop that will be open to the public.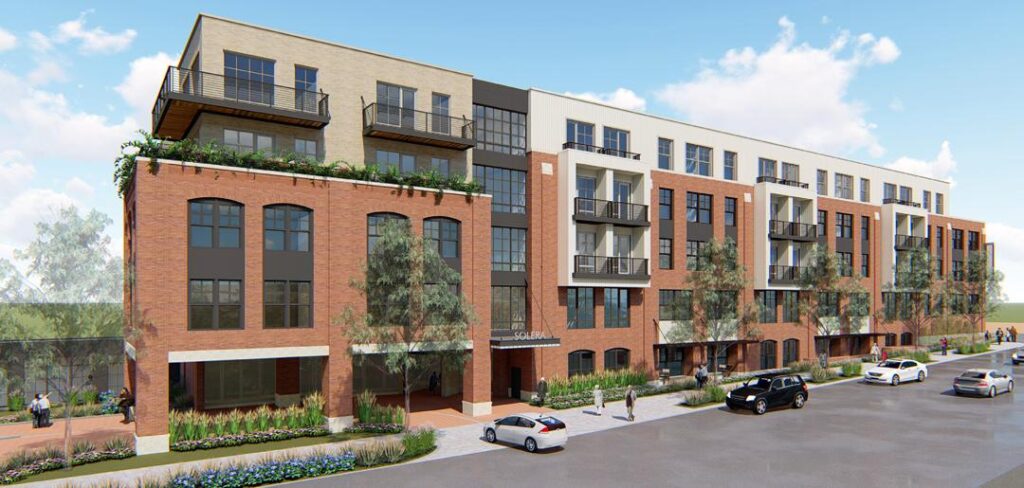 Wohlsen Construction Company is operating as the General Contractor for the project. Solera Senior Living and McCaffery Interests, Inc. are co-owners/developers for the project in partnership with AEW Capital Management and M&T Bank D.C. based Healthcare Banking Group.  The design team consists of Antunovich Associates, Lantz-Boggio Architects, PE Services, Dewberry Engineers, Inc., Structura, Inc., and ECS, Ltd.
The community will have 135 units for mixed living; 62-independent, 47-assisted, and 24-memory care units, spread out across the five floors. Residents will enjoy a personalized luxury experience with full amenities programmed by Solera Senior Living to cater to their needs and "Live Exceptional Every Day." This will be Solera's first community in Maryland and boasts 24-hour staffing, a signature blend of dining, lifestyle, and engaged programming to care for residents. The community is offering a multitude of amenities and unit layouts, expansive balconies & terraces, wine bar, dining areas, media room, fitness area, salon & spa, art studio, floral desk, outdoor patio with water fountain, sunshade, and bike racks – to name just a few. Unit layouts consist of tiled bathrooms, furnished kitchens, quartz countertops, stainless appliances, in-unit washer/dryers, large windows, and open balconies.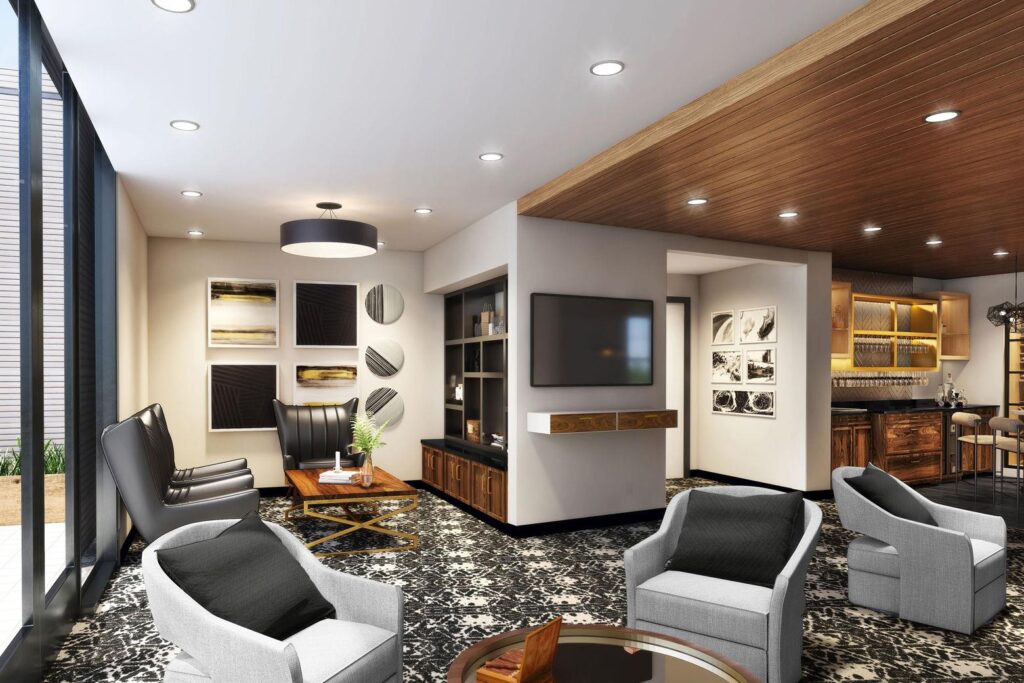 The building is a cast-in-place concrete podium with panelized heavy-gauge metal-framed upper floors. The metal framing panels are pre-fabricated off-site in Quakertown, PA, then erected on site. They provide support for the Comslab® long span, deep steel decking, and concrete cover slab system. Logistically, the compact site with zero-lot-lines is tightly bound on all sides by the CSX Transportation/MARC train line, entrance to the adjacent Kensington MARC station, heavily-trafficked Metropolitan Avenue, St. Paul Street, and adjacent commercial properties. Previously, this site included a dry-cleaning business, lumber yard, and decommissioned gas station. Upon excavating below grade, one of the buildings on the western property line will be supported with below-grade bracket piles. In addition, the team will be concurrently challenged to relocate the overhead power lines and multiple telecom lines along Metropolitan Avenue to new duct banks under this two-lane street.  The Wohlsen Project Team has been working through all challenges by identifying potential issues early, determining feasible solutions to overcome, and constantly communicating and coordinating with the Owner team, state and local jurisdictions, utility companies, and our subcontractor teammates.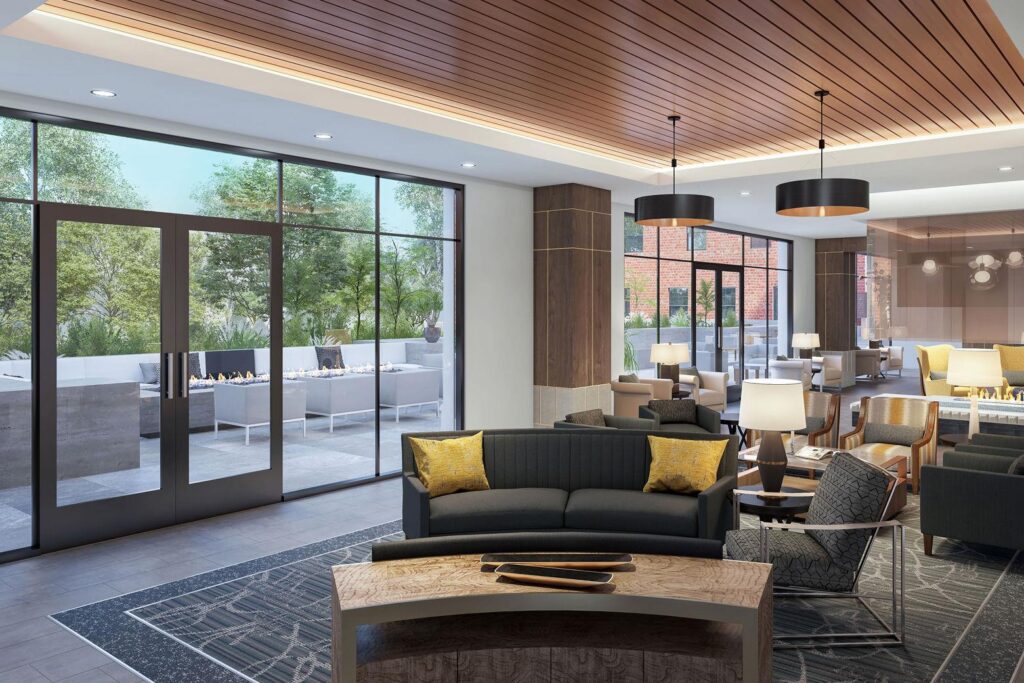 The team has brought the building out of the ground and celebrated its Topping Off in October 2020.  The project completion date is set for Summer of 2021.