Greetings All,
There is a dual meaning to the title So Long…. As we close out 2020, many of us are ready to say so long to this year.  At the same time, this year has also felt so long.  Today is approximately the 150th day of March.  The pandemic also has a duality.  It has been a period of accelerating change and daily monotony.  How we address both in 2021 will be incredibly important.
Luckily for me, 2020 has been an incredible year for AIA Baltimore and I have been honored to have been President.  Our new Center for Architecture and Design will allow us to scale our influence as a profession.  We will need this to address the macro and micro changes waiting for us in 2021.
We have lofty goals for the Center. As this year has taught us, we know our journey will be hard, with many twists and turns, but we took an amazing first step.  As we close out 2020, hopefully, we will all find time for family, celebration, and reflection.
I want to wish everyone happy holidays and a happy New Year.  So long 2020.
To kickstart 2021, a few phrases I hope we can stop using (all of which, I have peppered these newsletters with them ad nauseam) and a few words of inspiration;
New normal
Staying apart to come together
Unprecedented times
….
"Architecture is not created, it is discovered…" Glenn Murcutt
"The only way to do great work is to love what you do." – Steve Jobs
"Architects don't invent anything; they transform reality" Alvaro Siza
"Twenty years from now you will be more disappointed by the things that you didn't do than by the ones you did do, so throw off the bowlines, sail away from safe harbor, catch the trade winds in your sails. Explore, Dream, Discover." – Mark Twain
"Recognizing the need is the primary condition for design."  – Charles Eames
"There are 360 degrees, so why stick to one?" – Zaha Hadid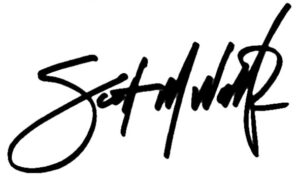 Scott M Walters, AIA, LEED AP Hord Coplan Macht