AIA BALTIMORE CANDIDATE BIO'S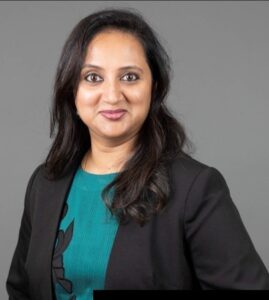 Madhuri Subramaniam, AIA
Madhuri Subramaniam, AIA, is an Architect at STV,Inc. where she serves as a project manager for a wide range of project types, including transportation, retail/commercial and institutional projects.
She holds a Bachelors of Architecture from Mumbai University, India, and has been working in the United States for the past 18 years. During those years she has developed design and technical skills in a wide range of projects in both architecture and interior design, including residential, educational/institutional and commercial projects. Madhuri has been actively involved in AIABaltimore since 2005. She chaired the Emerging Professionals committee from 2006-2009, served as Associate Director on the AIA Baltimore Board between 2008-2009, and was awarded the Distinguished Service Award from the chapter in 2006 and 2009. Madhuri served as the co-chair of the 'Canstruction' committee and successfully hosted the 2017 event at BWI airport. She has also been on the AIA Baltimore Excellence in Design Awards Committee since 2005. Outside of AIA, Madhuri served as secretary of the MDOT-MAA Green Team where she assisted to implement green and sustainable solutions at the airport. At STV, Inc., she represents the company's newly formed DE&I Council as one of its founding members. Recently, Madhuri was also featured in 'Say It Loud Maryland', a new exhibition spotlighting the contributions of diverse designers to Maryland's built environment.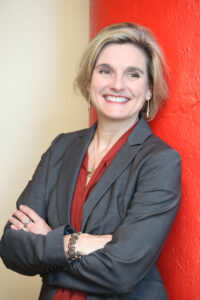 Lee Hyden, AIA, LEED AP
Lee Hyden, AIA, LEED AP is co-chair of the AIA Baltimore Practice Management Committee. She is a principal and firmwide Director of Architecture for The H. Chambers Company (dba Chambers), a Baltimore-based planning, architecture, interior design and procurement firm specializing in private clubs, communities and related hospitality markets. With over 20 years of experience in various aspects of architecture and interior design, Lee has managed and designed a variety of projects across the east coast and abroad.
Lee holds a Bachelor of Fine Arts in Interior Design from Virginia Commonwealth University and a Master of Architecture from Catholic University.  Lee has also been a guest lecturer at Virginia Tech and Virginia Commonwealth University.  Lee is an accomplished speaker and has presented at numerous industry events and conferences, including Architecture Exchange East and NeoCon Chicago where she addressed topics of "Integrated Project Delivery" and "Bridging the Gap" between architecture and interior design.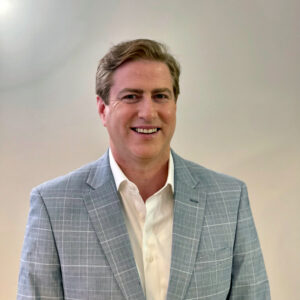 Martin Marren, AIA, Marren Architects

Martin Marren, AIA, founder and principal of Marren Architects, Inc., has over 25 years of experience designing affordable, new, and newly renovated housing. He has served as Principal-in-charge and lead design architect for full-block historic renovations and infill developments throughout Baltimore and the surrounding area and has designed large, multi-family mixed-use and adaptive reuse projects in Baltimore and Atlanta.
Marren's work has been published in the Baltimore Business Journal, Chesapeake Home + Living, and the Baltimore Sun's Dream Homes section. He has designed assisted-living facilities, co-working spaces, private homes, apartments, condominiums, and natatoriums, winning recognition for design excellence and historic preservation. In 2017, Marren won a Historic Preservation award from Baltimore Heritage for the renovation of twenty rowhomes in the footprint of the 88-acre East Baltimore Redevelopment Project. In 2020, Marren won recognition from AIA Baltimore for the Greenspring Valley Residence.
Mr. Marren serves as the chair of the Design Awards Committee for the Baltimore chapter of the American Institute of Architects. He is a member of the Board of Directors of the Baltimore Montessori Public Charter School and chairs the Facilities Committee. Marren is a member of the American Institute of Architects, accredited by the National Council of Architectural Registration Boards and is licensed in Maryland, Georgia, and New York.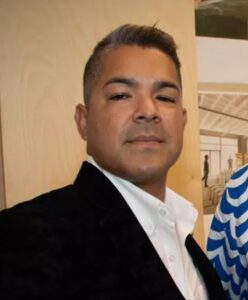 Gustavo Tovar, Schluter Systems Architectural & Design Manager-Mid-Atlantic (Allied Professional Representative)
Gustavo E. Tovar, comes from a multi-cultural family, born in 1978.  He is from a Russian father and a Venezuelan mother who, met in Europe in the 60's.  His education has taken place in several countries including Italy, Russia, Venezuela and Unites States.  He has a degree in International Business and after a few years in the USA, he completed a 3 year Interior Design degree at MICA (Maryland Institute College of Arts).  Overall, Gustavo Tovar has been in the Architectural and Design and Tiling industry for approximately 17 years.  Currently, he is the Architectural and Design Manager for the Mid-Atlantic at Schluter Systems.  

---
AIA MARYLAND BOARD SLATE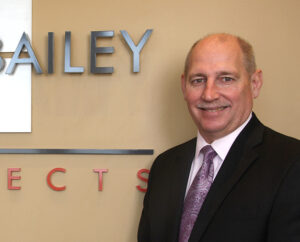 Dan Bailey, AIA
Dan Bailey, AIA, an Iowa State University Architecture graduate, is Vice President, Architecture Mid-Atlantic, for PRIME AE Group, a nationally recognized A & E firm with 430 employees across nine states. Dan Bailey was a former founder and President of Penza Bailey Architects, a 40-year old Top-25 BBJ Architecture firm.  Penza Bailey Architects was recently acquired by PRIME AE Group earlier in 2021.
Dan Bailey has successfully administered a diverse portfolio of complex institutional projects in both the public and private sectors.  A few notable projects are the Baltimore City Public Schools Walter P. Carter Elementary / Middle School, the Baltimore Youth Detention Center (AIA AAJ Award winner); Baltimore's Port Discovery Children's Museum; Loyola-Notre Dame Library; Howard University Health Sciences Library; the Conmy Performance Hall, Ft. Myer, Virginia, for the Secretary of Defense.
Dan has served as a NAAB Accreditation team member; is a Board Director and Past President for Manna House; a regional Non-Profit Homeless Services organization; a Board Director for the Baltimore Hearing and Speech Agency, HASA; a Trustee at Lovely Lane United Methodist Church, the mother church of American Methodism; and for the past 11 years, served as Board Director and Past President for AIA Maryland.  During his tenure with AIA Maryland, Dan Bailey has served on the Legislative Committee, and annually assists with legislative testimony before the Maryland General Assembly. Most importantly, Dan wrote the draft legislation for the reciprocity procurement legislation that was signed into law by Governor Hogan in 2018.
Dan regularly speaks at national conferences and seminars for the American Correctional Association, the AIA's Academy of Architecture for Justice, NFMT, and SMPS.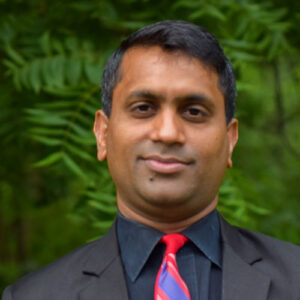 Ashutosh Belgi, AIA, LEED AP

Ashutosh Belgi is a Principal architect at Colimore Architects with over 20 years of experience with Institutional, Healthcare, Commercial and Housing Projects both renovation and new construction. Involved with all project phases, from schematic design to construction administration, leading to a depth of knowledge with the design process.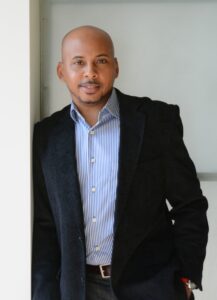 Jonathan Cartwright, Associate AIA 
Jonathan Cartwright is an Architectural Designer, former AIA Baltimore Associate Director and Co-Chair of the Emerging Professionals Committee.
A graduate of Howard University's School of Architecture, he has been employed and a resident of Baltimore for over 13 years. During this time he joined the AIA Emerging Professionals (EP) Committee supporting the team with program development. Nominated as Co-Chair, he was responsible for executing the annual agenda during this 2 year commitment and helped establish several Chapter initiatives. Most notably were ARE 5.0 Achieving Registration Together programming, moderating ARE division study groups, Fun with the Fellows, an event that bridges AIA Associates with AIA Fellows, Chef Night Awards and hosted the Games on the Lawn in association with the AIA/ BAF Annual Golf Outing.
Upon a second term of chairmanship he simultaneously sat as Associate Director for the AIA Baltimore Board and was responsible for reporting and supporting the efforts of the Emerging Professionals and the Future Architects Resources Committees. Being a 2020 graduate of AIA's CIVIC Lab has widened his perspective on the goals and issues shaping our professional and wider community.
Jonathan is currently an Associate and Designer at BCT design group.

Tyler Miller, AIA
Tyler Miller is a Designer/Community Impact Leader/Associate at Gensler