Thursday, September 5 @ 5:00 – 8:00 pm
Mt. Vernon Marketplace, 520 Park Avenue, Baltimore, MD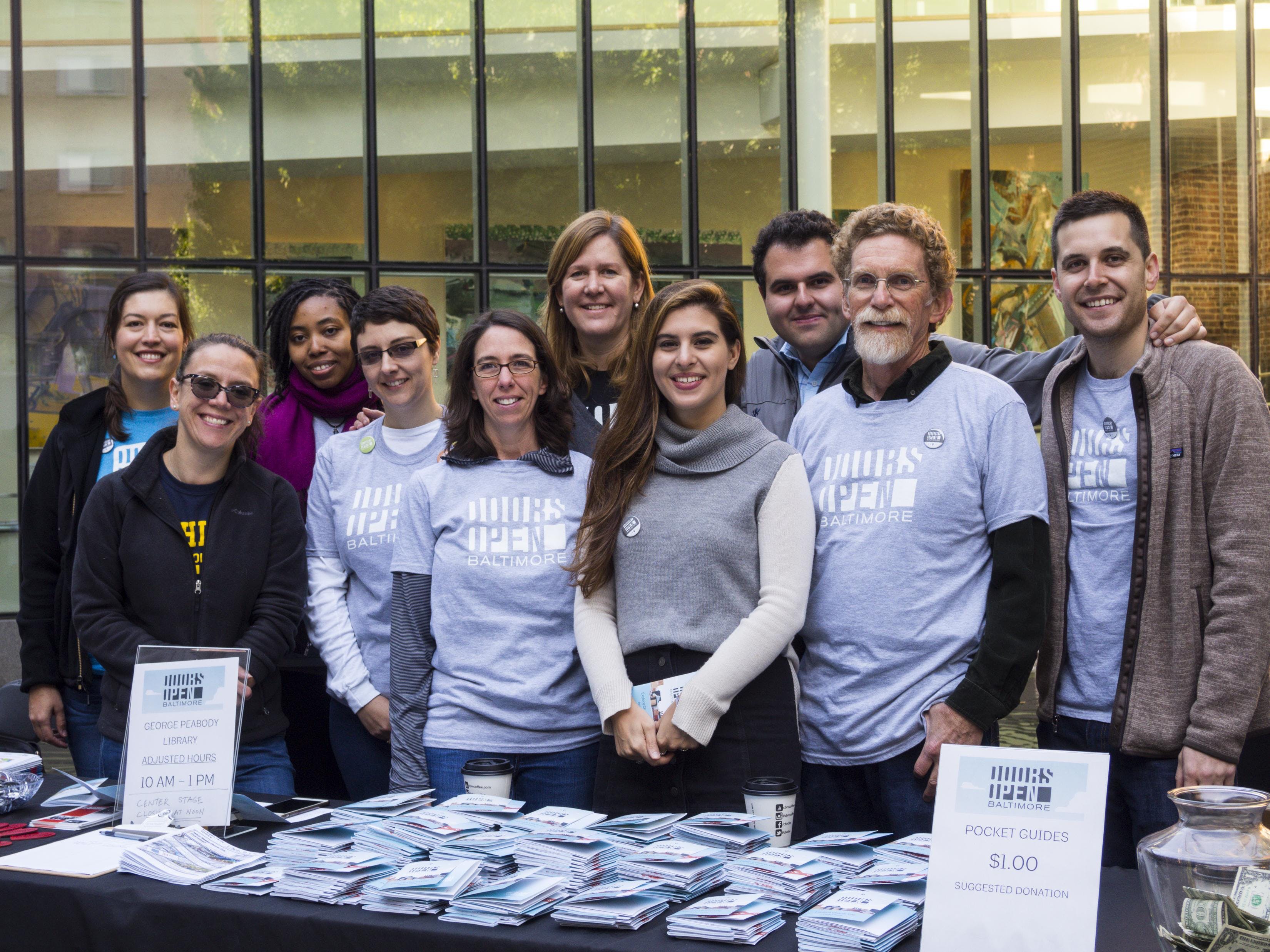 Learn about Doors Open Baltimore 2019 volunteer opportunities and mingle with fellow Baltimore architecture enthusiasts at the Mt. Vernon Marketplace! The Doors Open Baltimore open house day is October 5. Our goal is to recruit 200 volunteers. Volunteering gets you behind the scenes of the city's most interesting buildings, allowing you to experience Baltimore like you've never seen it!
Be sure to check out the the amazing vendors in the marketplace! A percentage of sales at select stalls will go to support Doors Open Baltimore.
Vendors Donating Percentage of Sales to Doors Open Baltimore
Taps Fill Station: 20%
The Local Oyster: 15%
AJ's Deli: 15%
Brown Rice Korean Grill: 15%
Between2buns: 15%
Cultured: 15%
Cholitas Tacos: 10%
Fresh Monday's Inc.: 10%
Pinch: 10%
Mr. Souvlaki 10%
Interested in becoming a volunteer? Sign up here: https://www.doorsopenbaltimore.org/volunteer/
About Mt. Vernon Marketplace
Mt. Vernon Marketplace is located in what was once the main warehouse and furniture retail store for the Hochschild Kohn department store chain, which closed in 1983. The building was renovated by Marks, Thomas Architects (Moseley Architects) into apartments and the Mt. Vernon Marketplace. The marketplace features 14 purveyors offering a wide range of delicious food and drink.