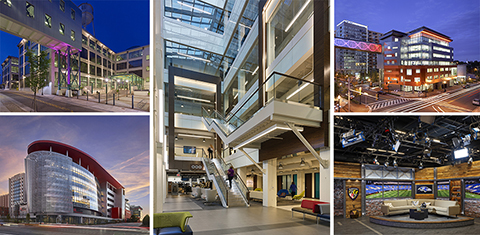 Baltimore, MD (November 7, 2019) – EwingCole, one of the nation's leading architecture, engineering, and interior design firms, is pleased to announce that Gaudreau, Inc. has joined EwingCole.
"Gaudreau is one of the region's top design firms," said Jared Loos, EwingCole's chief executive officer. "The opportunity to have their specialists as part of our team enhances our position to deliver value to our clients in the region."
"We are thrilled to be joining such a well-respected industry leader," said William Gaudreau, CEO and president of Gaudreau. "EwingCole immediately and significantly broadens our client service capabilities across all of our markets."
The joining of these two firms creates a client list that reads like a who's who of industry leaders including United Therapeutics, RegenexBio, Eisai, The National Institutes of Health, Wake Forest University, McCormick and Company, and the Baltimore Ravens.
Release courtesy EwingCole