2020 Year in Review
Despite the pandemic, BAF has a lot to be thankful for this year. We opened the Center for Architecture and Design with AIA Baltimore, developed a wide range of virtual programming, and finished the year with exciting new projects lined up for 2021 like the Say It Loud exhibition debuting next fall, and a major research project to document buildings in Maryland designed by women architects, for the National Register of Historic Places.
Early this year BAF welcomed staff member Olivia Miles. In her role as Communications Manager, Olivia supports AIA Baltimore, BAF, and MD ASLA. Olivia has a passion for the arts and elevating minority voices in design.
Nathan Dennies was promoted to Associate Director of the BAF after spending 5 years overseeing communications for AIA Baltimore and BAF. In his new role, Nathan is dedicating more time to serving the mission of the BAF for public engagement and outreach with the launch of the new Center. This includes developing partnerships, fundraising, strategic planning, and program development.
Thank you to our Board of Directors and staff, and all the work of our members to pave the way for this exciting period of growth.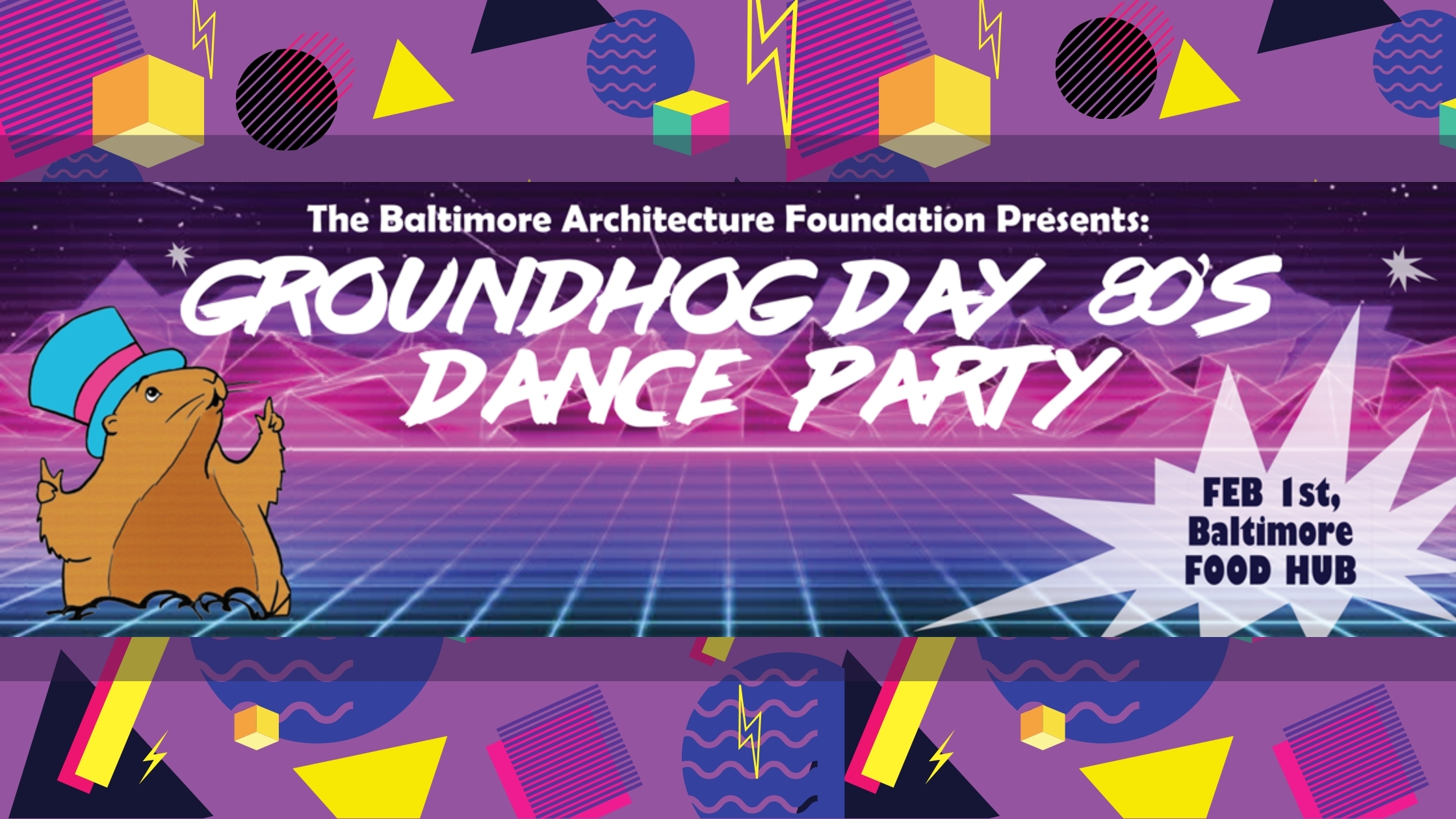 Groundhog Day Party & Fundraiser
Our last in-person program before going virtual for the year. The Groundhog Day Party & Fundraiser, held on February 1, invited BAF supporters to a 1980s dance party at the Baltimore Pump House, a renovation of the Eastern High Service Pumping Station by Ziger|Snead Architects for American Communities Trust (ACT). The program serves as an important fundraiser for BAF operations and programs. Guests enjoyed cocktails and hors d'oeuvres by La Cuchara and danced the night away with DJ David Koslowski of Baby's On Fire and guest DJ B-Major spinning the best pop of the 1980s.  Thank you to ACT for hosting us!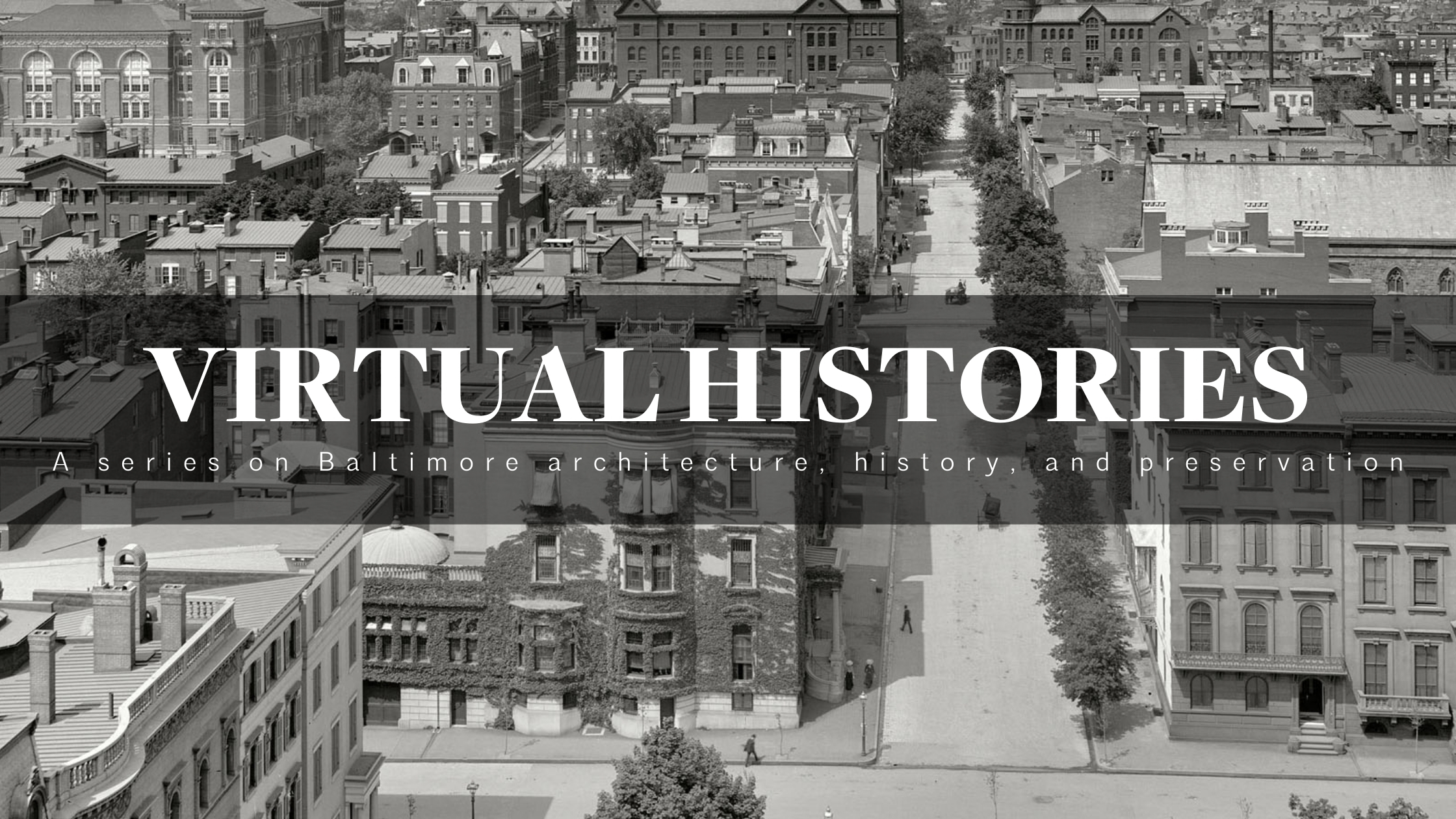 Virtual Histories
In April, BAF partnered with Baltimore Heritage to create the Virtual Histories Series. Every Friday at 1:00 pm, audiences tune in live on Zoom to learn about Baltimore's architecture and history, and the ways the city's historic places are being adapted for the present. We finished the year with 31 virtual histories, all available on Youtube.
A big thank you to everyone who donated to support the virtual histories. We received well over 1,000 individual contributions since the series started, which we split with our friends at Baltimore Heritage.
See all Virtual Histories on our Youtube channel. And look out for upcoming presentations in the new year!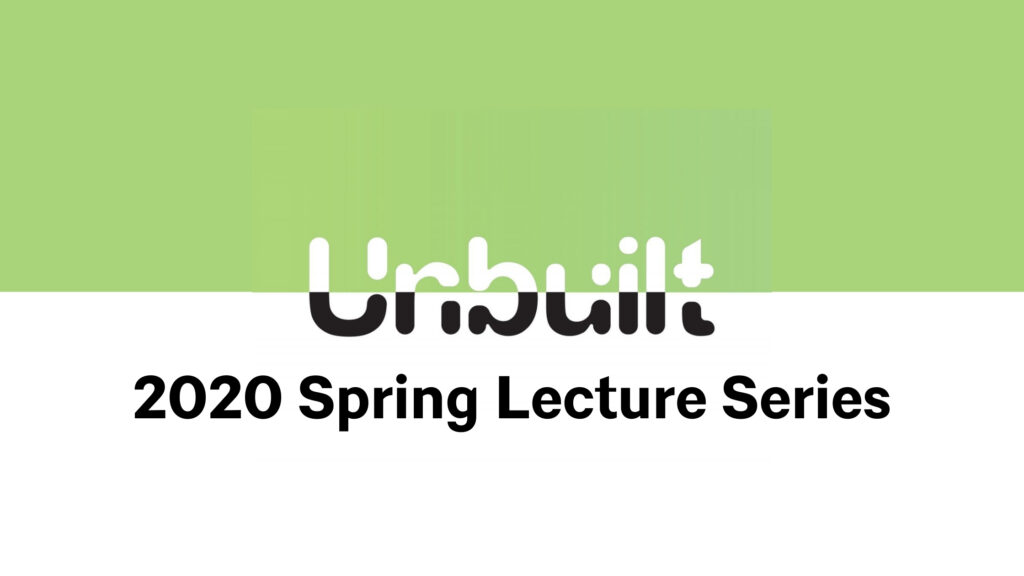 2020 AIA Baltimore/BAF Spring Lecture Series
The 42nd Spring Lecture Series took the theme "Unbuilt." Local practitioners and globally recognized designers and scholars addressed their unbuilt, speculative, and/or dismantled work, including competitions, explorations, and research. The series explored why projects go unrealized and fostered a conversation about what could have been, what is, and what can be.
Recordings can be found on our Youtube channel.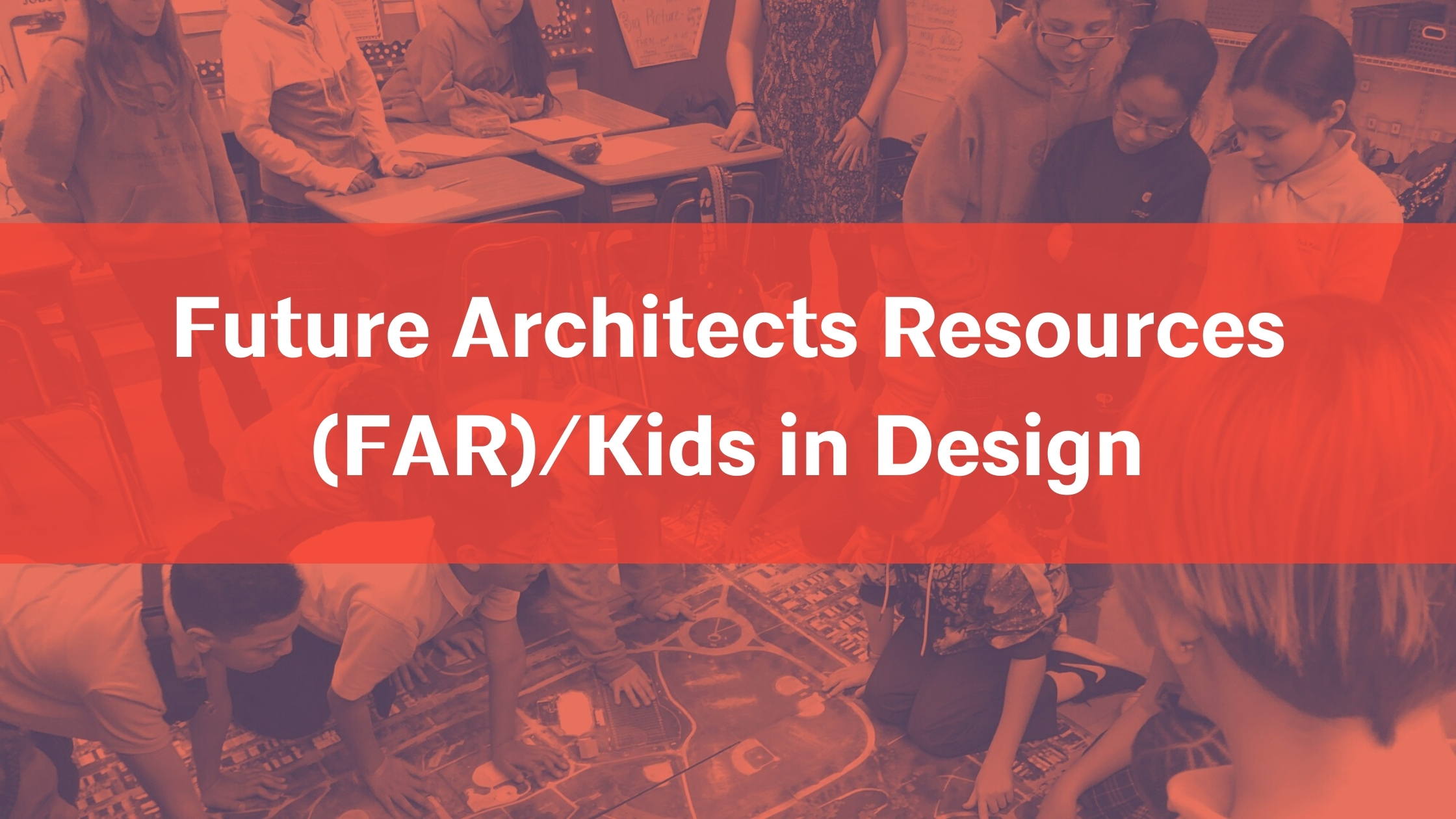 Future Architects Resources (FAR)/Kids in Design
The committee unveiled the Lunch with An Architect program. Throughout the summer months, this program offered local youth a one-of-a-kind opportunity to virtually meet with local architects to discuss career paths in architecture, favorite buildings, why design matters, how much math you really need to know as an architect, and much more!
The committee gave four FAR Student Design Awards to community college undergraduate and graduate students pursuing architecture degrees. 2020 marked the seventh year of the program.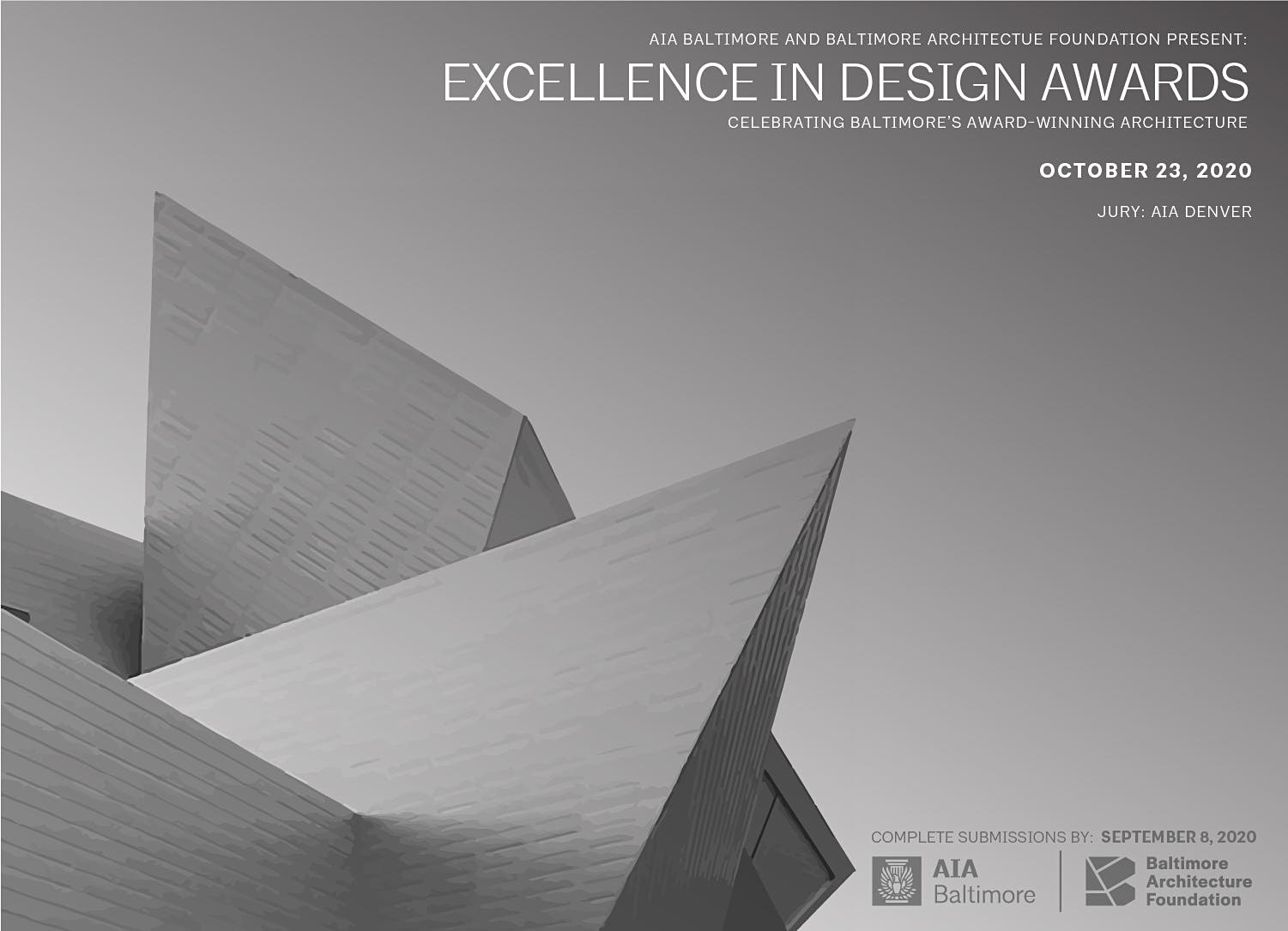 Excellence in Design Awards Celebration
The Baltimore architecture community gathered virtually via Zoom on October 23 to celebrate the best of Baltimore design. BAF awards went to:
Golden Griffin Award: Neighborhood Design Center
The Neighborhood Design Center has demonstrated a commitment to the built environment for over 50 years. BAF commends NDC for its role in supporting neighborhoods through community design, engagement, planning, and for providing the tools and expertise to help communities realize their visions. This year's timely Design for Distancing project demonstrates how the design community, local government, and stakeholders can work together to respond to a crisis with strong design solutions that can be adapted in Baltimore and around the world.
BAF's Golden Griffin Award is presented to an organization that has demonstrated a dedication to Architecture and to furthering its understanding in Baltimore.
Roger D. Redden Award: Mary Ellen Hayward
For her long standing contribution as historian, preservationist, museum curator, and founder of the Irish Railroad Workers Museum, this posthumous award recognizes the significant role and many accomplishments of Dr. Mary Ellen Hayward.
The Roger D. Redden Award is presented to an individual who has demonstrated a lifelong dedication to Architecture and to furthering its understanding in Baltimore.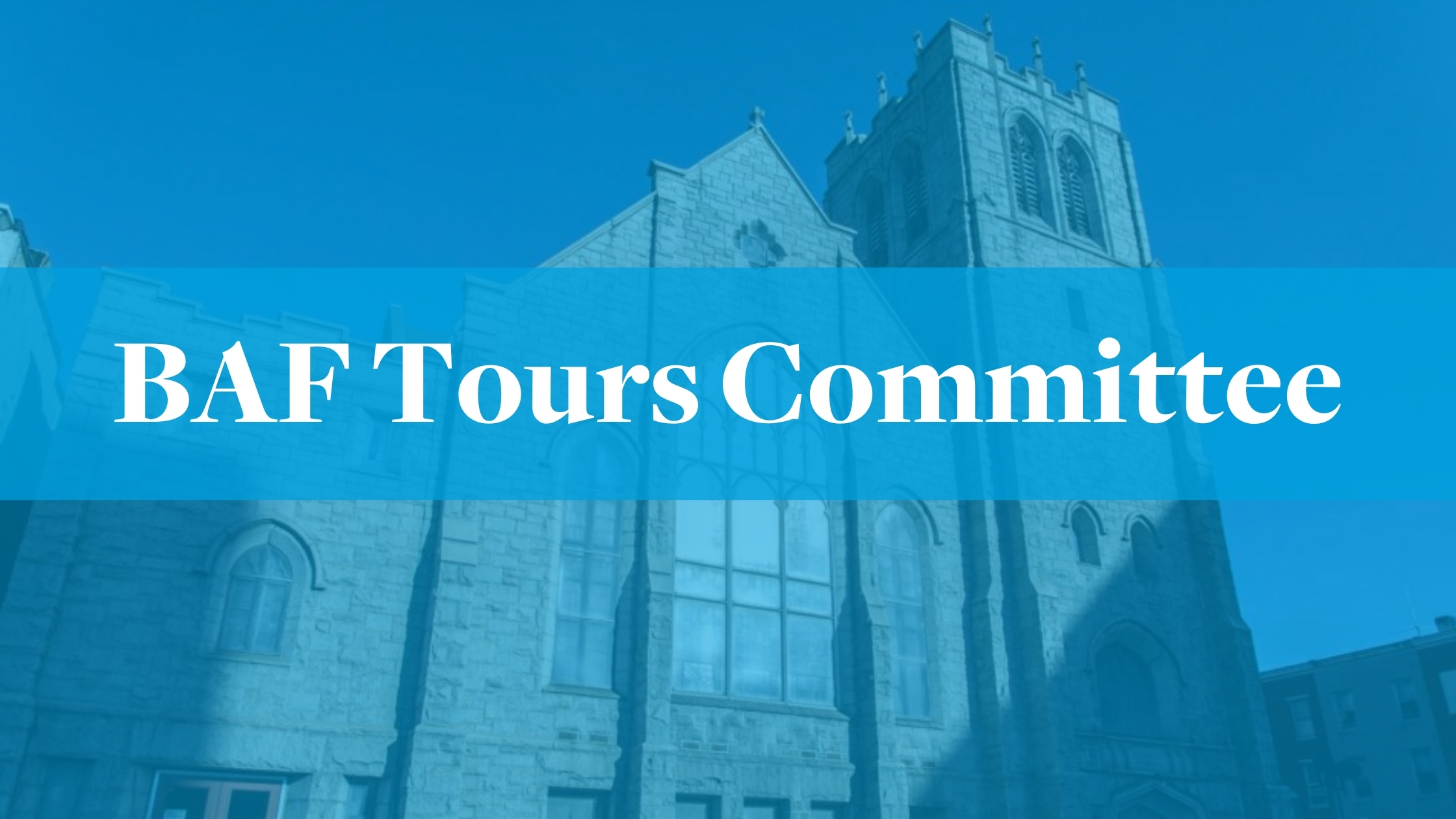 BAF Tours Committee
The BAF Tours Committee partnered with the AIA Baltimore Historic Resources Committee to offer virtual presentations including a presentation on the legacy of Brutalist Architecture, a presentation on the Marbury Building by Charles Brickbauer, and a presentation on the history of Charles Center coinciding with the Center for Architecture & Design's grand opening.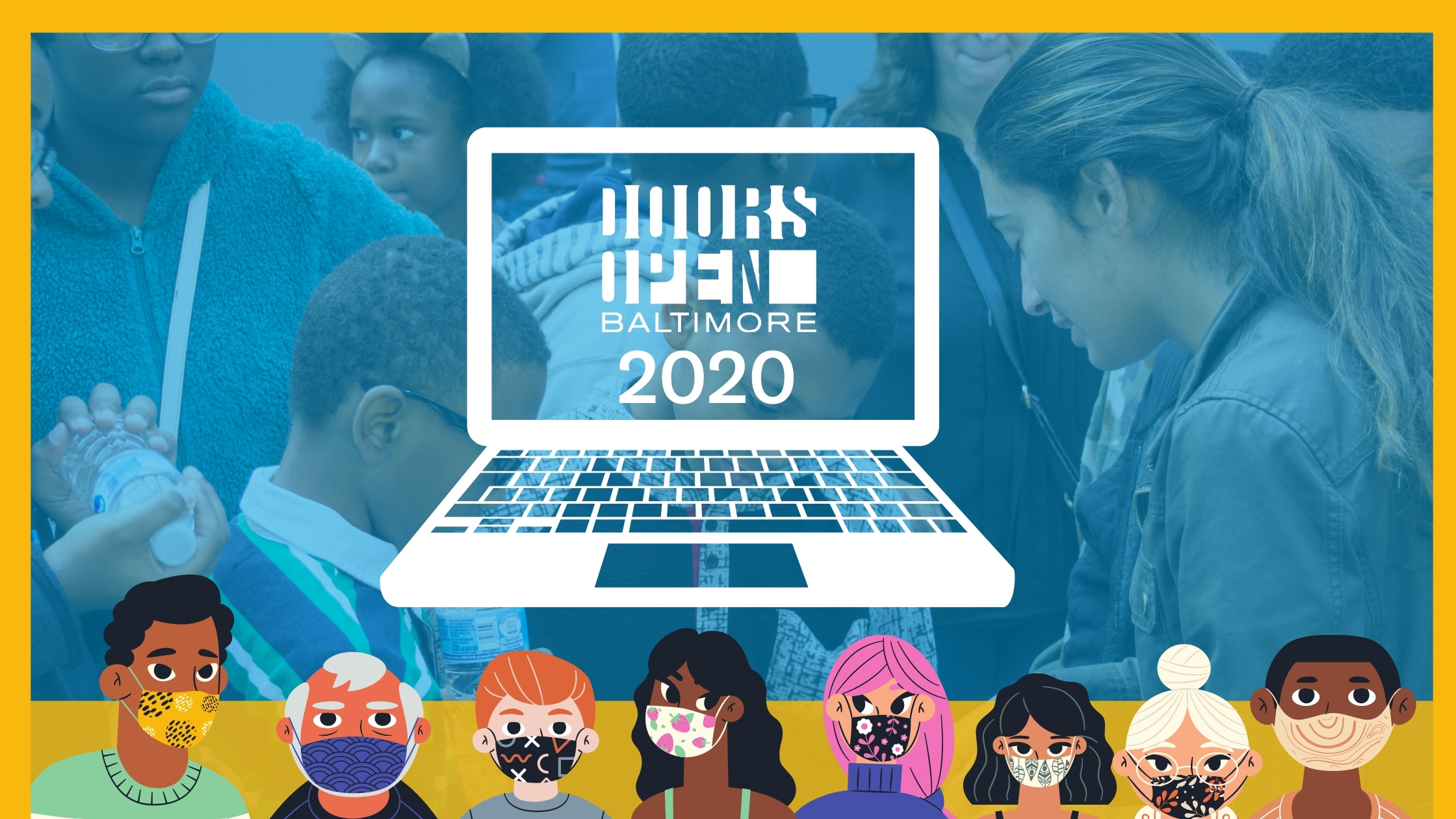 Doors Open Baltimore
Doors Open Baltimore went virtual with a month's worth of programs. BAF hosted 43 virtual events and with over 6,000 event registrations. In addition, our attendee survey revealed that 90% of attendees learned something new about Baltimore's architecture and 92% said they are likely/very likely to look into a Baltimore location/attraction they first learned about at Doors Open Baltimore. Nearly all the programs were recorded and can be watched on our Youtube channel.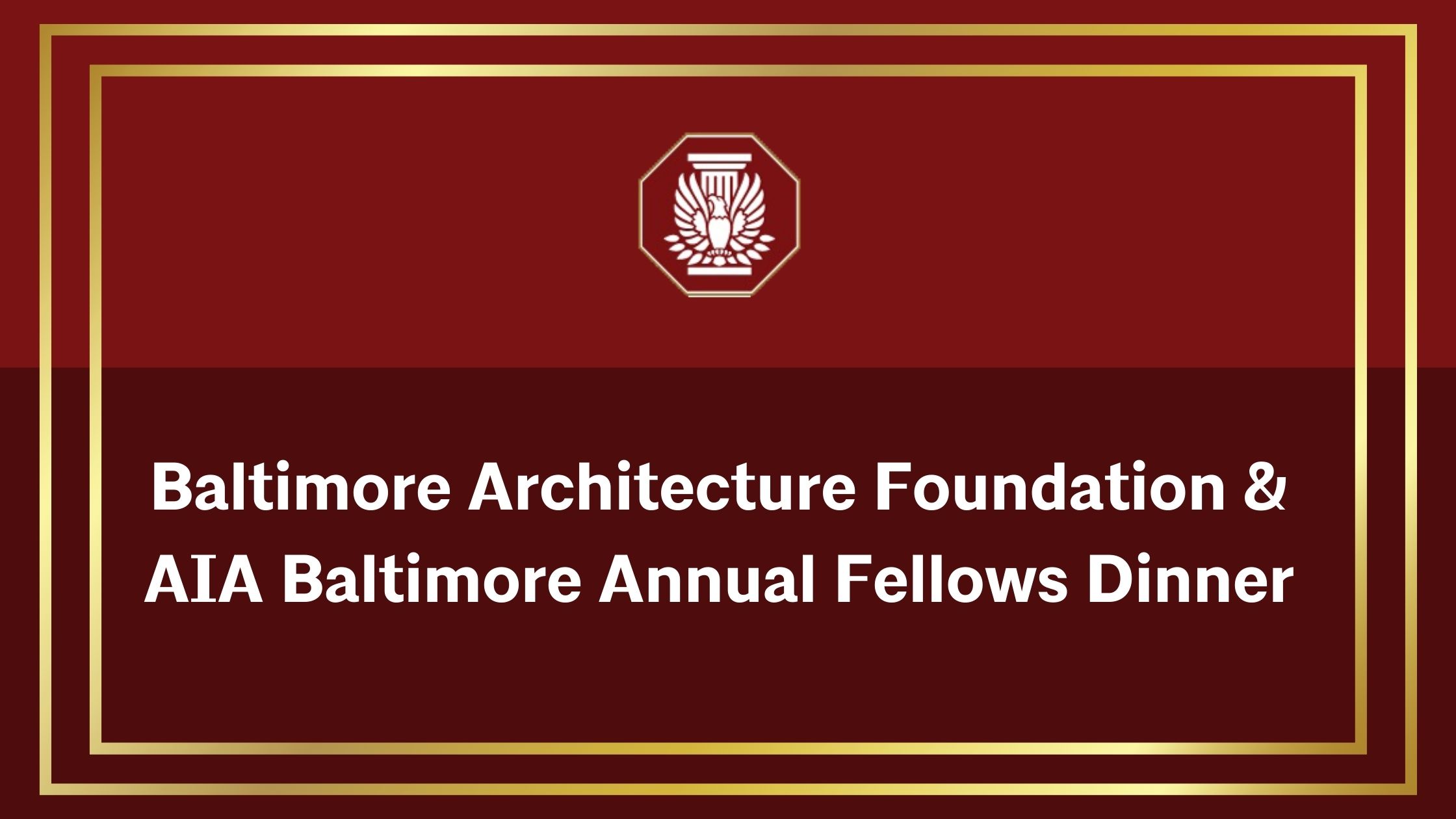 AIA Baltimore Fellows
On Thursday, October 29, AIA Baltimore's Fellows held the 7th Annual AIA Baltimore/BAF Fellows Scholarship Dinner virtually. Befitting the evening's theme of Leadership, the event celebrated guest speaker Frances Halsband, FAIA, who offered reflections and reminiscences of her distinguished career. We celebrated AIA Baltimore's newest fellow, Lee Coplan, FAIA and honored the life of John Hill, FAIA.
Co-chaired by Suzanne Frasier, FAIA, and Tom Liebel, FAIA, the event fully funded the BAF/Fellows Leadership Award Scholarship to support undergraduate students at the School of Architecture + Planning at Morgan State University. Scholarships went to Courtney Souvenir, and Rahmah Davis, and graduating student, Brain Helfer.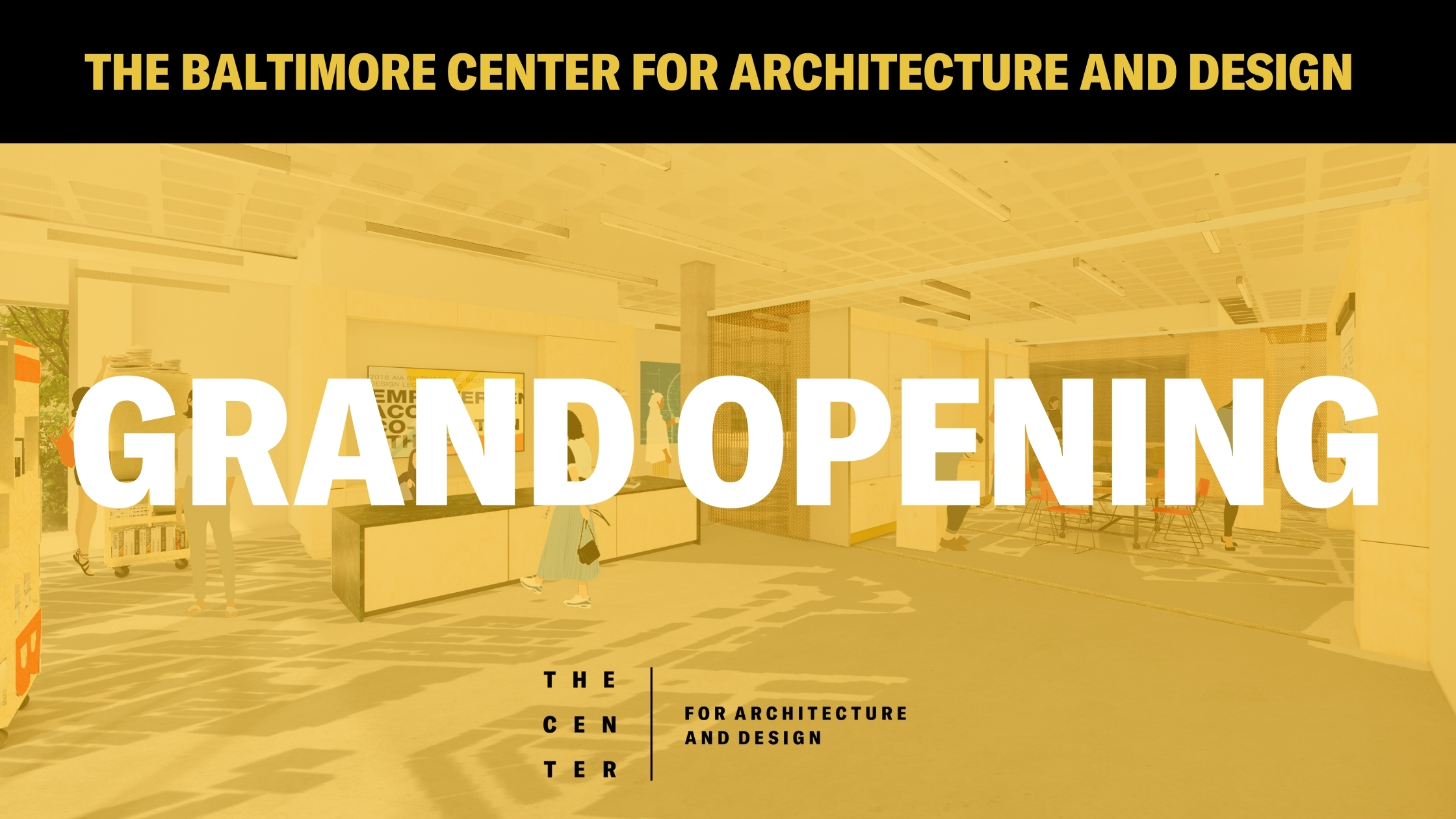 Virtual Opening of the Center for Architecture & Design
AIA Baltimore and BAF hosted the virtual opening of the Center for Architecture and Design on Friday, October 30. Located in the landmark One Charles Center, the Center is a high-profile, visible space to showcase the importance of architectural practice and design. It serves as a dynamic hub to engage professionals, students, and the public.
To support this monumental move, BAF is supporting AIA Baltimore's Center Fund, a capital campaign to raise $1 million for the Center. Your individual contribution or firm/corporate sponsorship will match these funds to sustain costs for the design and construction and ongoing operations of the Center.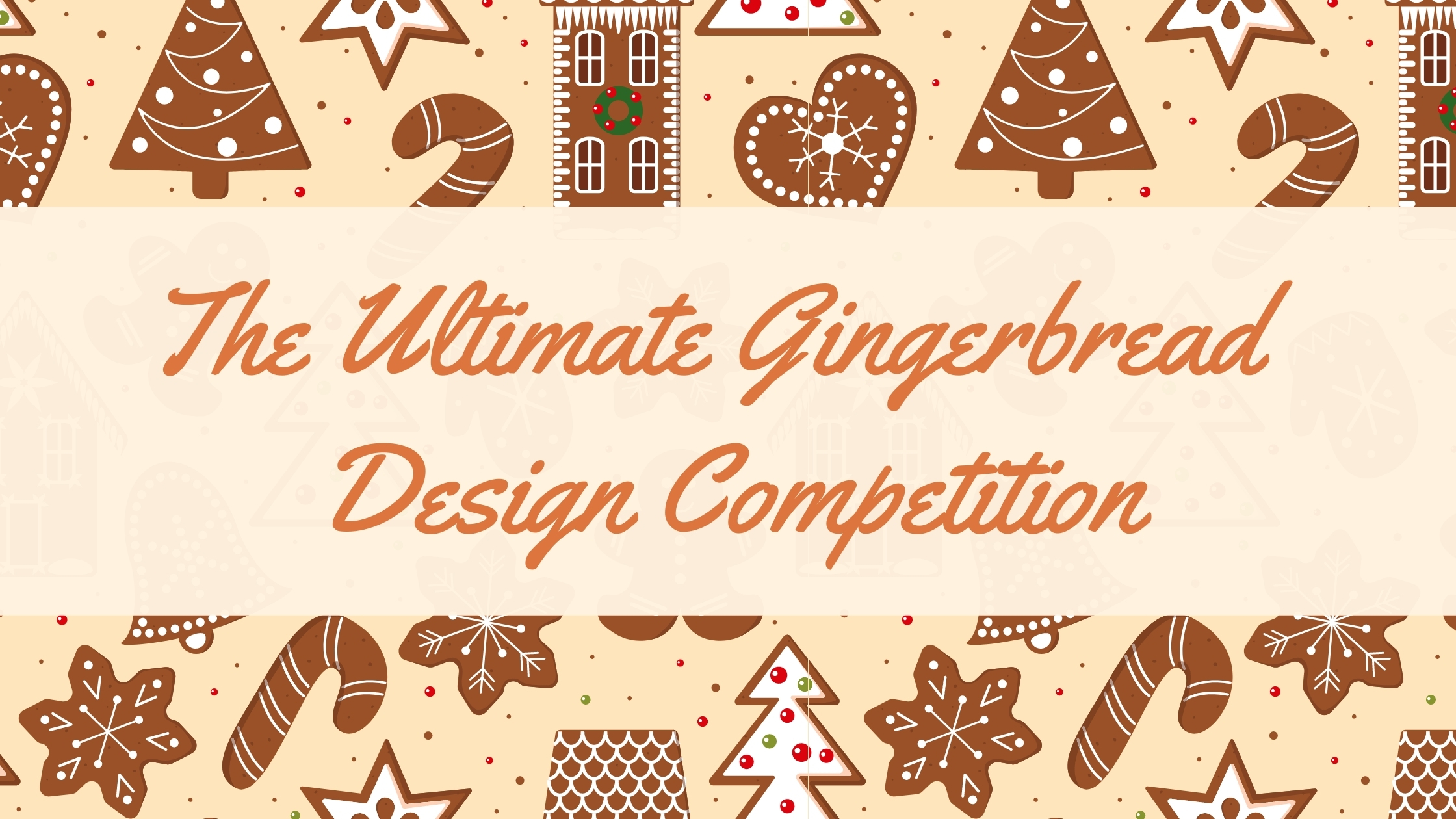 The Ultimate Gingerbread House Competition
AIA Baltimore and BAF held a virtual Gingerbread House competition to raise funds for the organizations. Proceeds of the event were donated to AIA Baltimore and Baltimore Architecture Foundation scholarship programs for students of architecture at Morgan State University, and Maryland community colleges and universities, and to support major BAF programs and initiatives. Entries to the competition are on display at the Center for Architecture & Design.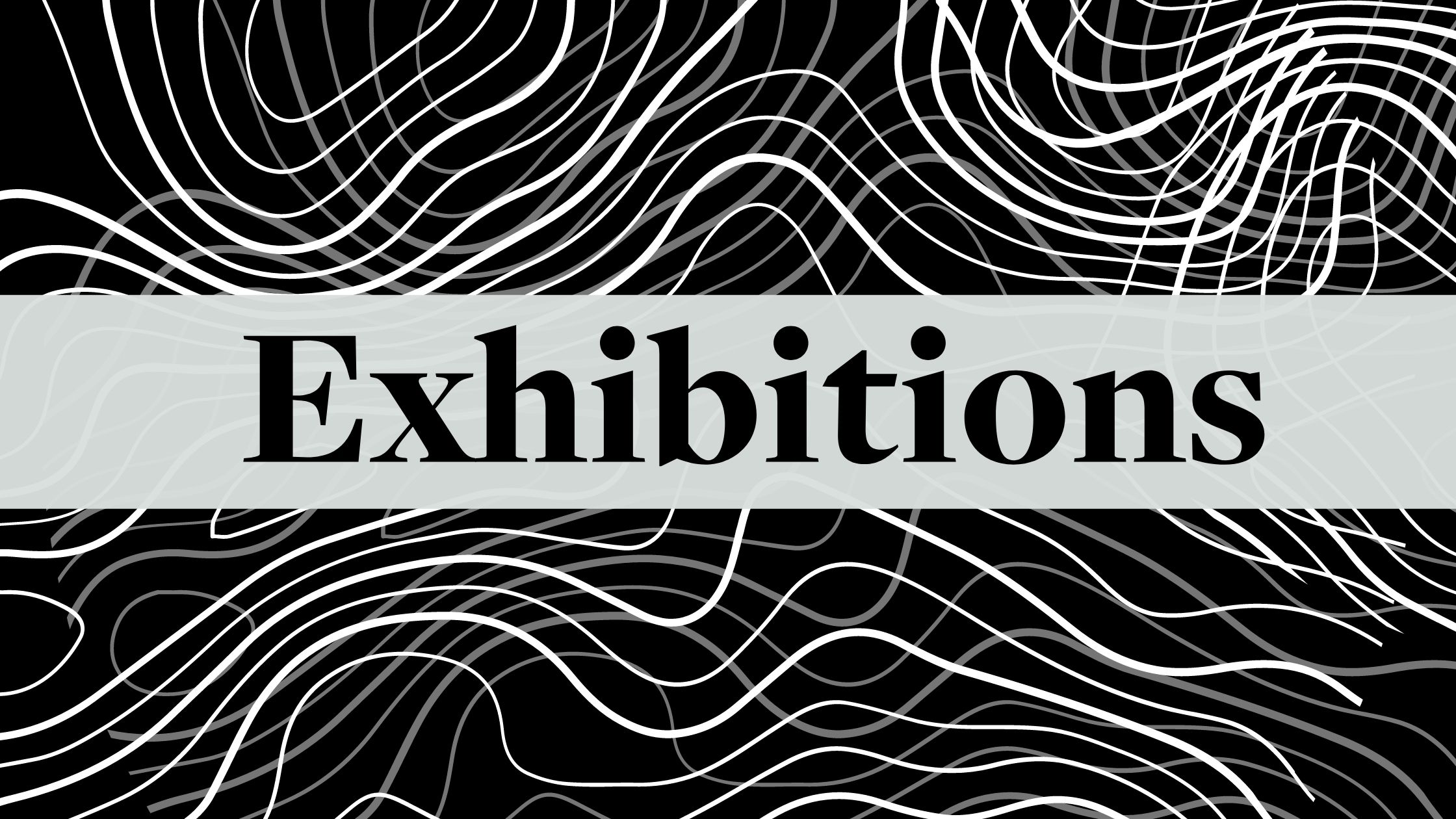 Exhibitions
The gallery has been closed most of the year due to the pandemic. We are looking forward to fall 2021 when we will be unveiling Say It Loud, the first major exhibition at the Center for Architecture and Design. Say It Loud is being hosted in collaboration with AIA Baltimore and Bmore NOMA with exhibition design by Beyond the Built. The exhibition will spotlight minority architects practicing in the Baltimore region and look at the legacy of minority architects on Baltimore's built environment. A call for entries will go out in January 2021.
Welcome 2021 BAF President
Welcome New 2021 BAF Board Members
Cristina Murphy
Scott Walters, AIA
Sarsfield Williams, Jr.
Thank You to Outgoing AIA Baltimore Board Members
Jackie Browning
Suzanne Frasier, FAIA
Matthew Grant
Jerome Gray, AIA
Dina Markakis, Assoc. AIA