1.5 AIA/CES HSW LUs available/1.5 PDH available (LA CES provided by Maryland ASLA)
Overview
The 2020 AIA Baltimore & BAF Spring Lecture Series will explore unbuilt architecture and design work. Speakers will showcase and discuss their unbuilt, speculative, and/or dismantled work, including competitions, explorations, and research. The series will explore why projects go unrealized and create a dialogue about what could have been, what is, and what can be.
See the full calendar of lectures
Lecture 3: Building and Unbuilding
J. Yolande Daniels, studioSUMO

Jennifer Goold, Neighborhood Design Center
The design of space, objects, and environments requires an exploration of the impact of architecture beyond surfaces and objects. The spaces and environments we inhabit are all constructed, and social constructs are formalized in architecture and urban planning.
Yolande Daniels will discuss Building and Unbuilding—two areas of research and production that explore architecture at multiple scales ranging from the macro-scale of societal patterns that inform the design of objects and spaces, to the mezzo-scale of institutional buildings and dwellings, to the micro-scale of the patterning of surfaces.
Jennifer Goold will explore how COVID-19 is prompting cities and city-dwellers the world over to reconsider our relationship to the built environment. This public health crisis is providing insight into the critical relationship between the health of our environment, the role of public space to human health and wellness, and the importance of local business in resilience. Can we grasp this moment and unbuild some of the systems that are not going to work in the future of cities?
About the Speakers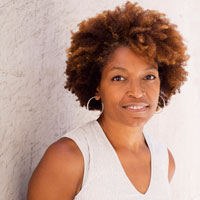 J. Yolande Daniels, studioSUMO

Yolande Daniels is a co-founding principal of the architecture and design practice, studioSUMO in New York and Los Angeles, and, an Assistant Professor in Architecture at USC/University of Southern California. She received architecture degrees from Columbia University and City College, CUNY. She held the Sarineen chair at Yale University and the Silman Chair at Howard University and taught at Massachusetts Institute of Technology, Columbia University, Washington University, The University of Michigan, and City College.
Yolande is a recipient of the Rome Prize in Architecture and of fellowships from the Mac Dowell Colony and the Independent Study Program of the Whitney American Museum of Art in both studio practice and cultural studies. Her independent design research explores the spatial effects and techniques of power in architecture and urban spaces and has been published in a wide range of anthologies.
The practice, studioSUMO has exhibited work at the Venice Biennale and been the recipient of design awards including the American Academy of Arts and Letters Architecture Award, Emerging Voices Award, Design Vanguard Award, and the League Prize, and received grants from NYSCA/New York State Council on the Arts and NYFA/New York Foundation for the Arts.
The built works of studioSUMO have been recognized for design excellence in architecture awards from the Japan National Design Council, German National Design Council, Chicago Athenaeum, New York City Chapter and New York State AIA, and, published in journals globally from Architect/Progressive Architecture, Architectural Record, Frame, Azure in Australia, bob in South Korea, Global Architecture/GA and SpaDE/Space Design in Japan.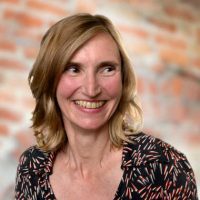 Jennifer Goold, Neighborhood Design Center

Jennifer Goold joined the Neighborhood  Design Center in 2012 after more than a decade of work in cultural resources management, historic preservation, development and planning. At NDC, she directs all aspects of the center's operations including staff, programs, outreach, and fundraising. A Baltimore resident since 1993, she has been involved in many of the city's largest historic building rehabilitations, including the American Can Company, Silo Point and Tide Point. She is passionate about the people, places, and culture of the city and equitable access to all it has to offer.  She holds a BS in Interior Design from Indiana University and an MS in Historic Preservation from Columbia University.