The AIA Baltimore / Baltimore Architecture Foundation offices are temporarily closed. Visit our events page for upcoming virtual programming.
×
2019 AIA Baltimore Design Awards Celebration
Programs & Events
Featured Upcoming Event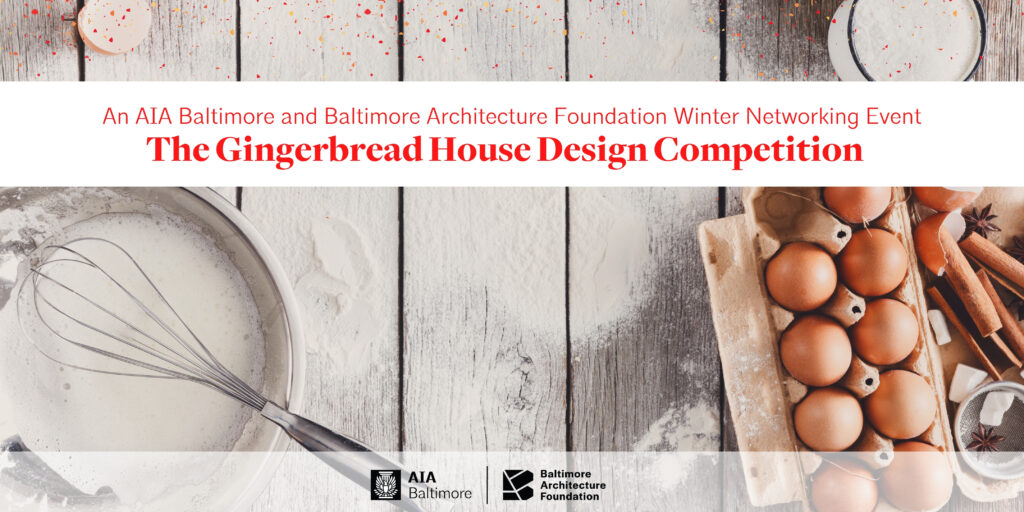 It's the Ultimate Gingerbread Design Competition! We want to see your most creative designs, from classic Baltimore landmarks to the avant-garde of gingerbread home design. Participate in the competition or join as a spectator! Sign Your Team Up Here! We ask our design teams to compete in fundraising for our AIA Baltimore/BAF scholarships. The team […] Learn more
Friday,
December 4
Baltimore Architecture Foundation Event
1:00 pm – 1:30 pm / Virtual Histories / Cost: Free
No events listed for this week.