The Baltimore Chapter of the American Institute of Architects (AIA Baltimore), the Baltimore Architecture Foundation (BAF), and the Baltimore Chapter of the National Organization of Minority Architects (Bmore NOMA) announce the physical opening of SAY IT LOUD Maryland, a new exhibition spotlighting the contributions of diverse designers to Maryland's built environment. The exhibition includes 45 individuals representing a diversity of career levels, cultures, and backgrounds.
The physical exhibition launches October 1 as part of Doors Open Baltimore and will be the first major exhibition at the new Center for Architecture and Design at One Charles Center.
Created by Pascale Sablan, founder of Beyond the Built, SAY IT LOUD is the activation of a national movement of sharing, protecting and celebrating the journey of the underrepresented to inspire the next generation. SAY IT LOUD exhibitions have been hosted in cities such as New York, Chicago, and London.
Programming for SAY IT LOUD Maryland will elevate the identities and contributions of diverse architects and designers with lectures and tours that testify to the provided value of their built work and its spatial impact.
Parking At The Center:The most convenient place to park for our event is the SP Parking garage located at: 111 E Fayette St, Baltimore, MD 21202. For more convenient parking options near One Charles Center click here.
---
For Your Safety We Are:
Requiring Proof of Vaccination
Requiring Masks/Social Distancing
Food and Drink Served with Social Distancing and Minimal Contact
Read Our Full 2021 COVID-19 Event Policy Here.
---
 Thank You To Our Generous Sponsors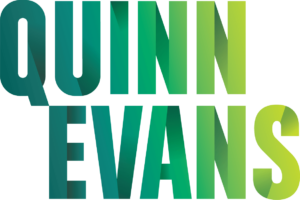 Geraldine Pontius
Twopoint Studio
Penza Bailey Architects, a studio of PRIME AE Group, Inc
R. McGhee & Associates Architects
---
Sponsor This Special Event
Sponsor the reception for our first major exhibition at the Baltimore Center for Architecture and Design.
$500 – Sponsor
Logo on promotional materials and recognition at the event.
$250 – Contributor
Name on promotional materials and recognition at the event.
To Purchase A Sponsorship: Please reach out to Margaret Stella Melikian at mstella@aiabalt.com