Join us in celebrating the architectural and design community at the 2022 AIA Baltimore & BAF Excellence in Design Awards. The Excellence in Design Awards promotes AIA Baltimore architects, as well as project contractors, consultants, and owners and recognizes Baltimore Architecture Foundation Golden Griffin and Roger Redden Award recipients who have contributed significantly to Baltimore's built environment.
Enjoy networking with fellow professionals in the field and see the Center for Architecture and Design, the home of AIA Baltimore and The Baltimore Architecture Foundation, along with other professional design organizations. This event will feature delicious local fare and an open bar highlighting the best of Baltimore's culinary and craft beverages.
See The Center: This event gives attendees a unique opportunity to mingle and network while exploring our Center for Architecture and Design. The Center for Architecture and Design serves as a high-profile, visible space to showcase the important role of architectural practice and design, and as a dynamic hub to engage professionals, students, and the public. Shared exhibition and gallery spaces, and event spaces will offer engaging new programming on architecture, urban design, neighborhood history, historic architecture and new design projects, and the role of design in shaping the city's future. Learn More
Parking At The Center: The most convenient place to park for our event is the Parkway Parking garage located at: 100 W Fayette St, Baltimore, MD 21202. For more convenient parking options near One Charles Center click here.
For Your Safety:
AIA Baltimore and the Baltimore Architecture Foundation (BAF) guidelines for events will evolve to serve the health, safety, and welfare of all participants. At this time, we are following Baltimore City's guidance regarding COVID-19.
We support those who wish to wear a mask. However, we do not require masks based on the end of Baltimore City's mask mandate on March 1, 2022. This policy is subject to change.
Please stay home if you are currently experiencing symptoms of COVID-19, have had symptoms within the past two weeks, or have been recently exposed to a known case.
Read Our Full 2022 COVID-19 Event Policy Here.
By registering for this event, you agree to comply with our Covid policy and to terms of the event waiver.
Attire: Creative Festive: dress to show off your design creativity and celebrate the night's winners!
Agenda:
5:00 – Doors Open – Check-in
6:00- Awards Ceremony, Followed by Reception
9:00- Event Concludes
This event is an opportunity to gather with 300+ members of the design and construction industry for networking, recognition of outstanding design projects and to appreciate the important role of design in our built environment and its importance to businesses, institutions, and communities.
We are excited to announce AIA Baltimore's Design Awards jury from AIA East Bay. The Design Awards Celebration promotes great design in Baltimore and beyond and is a staple program for Baltimore Architecture Month.
Please consider sponsoring this annual event; by doing so, you are not only supporting AIA Baltimore but the architecture profession and our outstanding local design talent.  We encourage you to sign up early to maximize your exposure and enhance your visibility as we begin promoting this event.
Meet The Jury
AIA East Bay Jury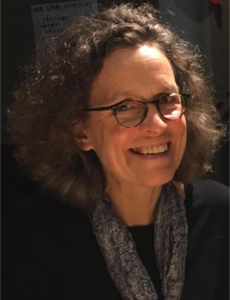 Jury Chair
Laura Hartman, FAIA
Laura was born in West Virginia. She received a B.A. in Art from Smith College, and a M. Arch from the University of California at Berkeley. Before joining Richard Fernau in 1981 to form Fernau & Hartman Architects, she worked with Esherick, Homsey, Dodge, and Davis in San Francisco and with Schneibli e Associati, Architetti in Switzerland. In addition to her wide design experience, Laura is also an adept teacher; she has taught at UC Berkeley, the University of Utah, and the University of Oregon. She is currently on the Sea Ranch Design Committee, Georgia Tech's Planning & Design Committee and the Wood Design Editorial Board. In dialog with her architectural practice, Laura has continually explored painting and collage and exhibited her artwork most recently in, Reading Materials, Constructions by Laura Hartman at 871 Fine Arts in San Francisco. Laura also has both a personal and academic interest in vernacular architecture and has a long-term project investigating the mining structures in Appalachia.
As a principal at Fernau & Hartman, Laura has been envolved in all phases of the firm's projects, from initial planning and programming through construction, working at many scales, from furniture design to master planning. The firm's projects find points of departure in the specific circumstances of each site and the particular needs of each client. They combine remarkable sensitivity to historical and vernacular buildings, deep understanding of human scale, and great attention to materials and detailing. This can be seen in Richard Fernau's book about their work, Improvisations on the Land; Houses of Fernau + Hartman.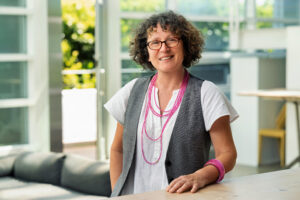 Ursula Currie, AIA
Ursula Currie is a licensed architect practicing in the Bay Area since 1990.
Although of Irish descent, Ursula earned her architecture degrees from The Glasgow School of Art, and The University of Dundee, Scotland. Her professional career has focused on designing and managing civic, institutional and educational facilities.
Ursula is a Senior Associate at Perkins & Will, San Francisco. As an AIA East Bay board member she is committed to supporting all ecological endeavors within our profession, to help ensure a healthier planet.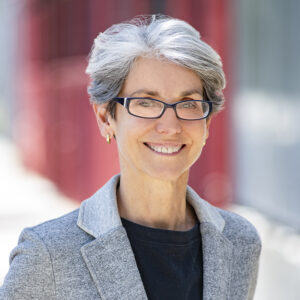 Susi Marzuola, AIA, LEED AP BD+C
Susi's passion for the particular and the greater good is the driving force behind her leadership at Siegel & Strain Architects. Her commitment to community collaboration is evidenced in the practice and all its work. Susi Marzuola focuses her considerable energy on the design of projects that are rooted in place and community, marry vision to design solutions, capture imagination, and achieve the highest levels of performance. Her collaborative leadership is central to the firm's profile on advocacy issues; she speaks regularly in the community, within industry groups, and beyond. Susi is active with the Berkeley Climate Action Coalition's Electrification Working Group and has taught at the University of California, Berkeley.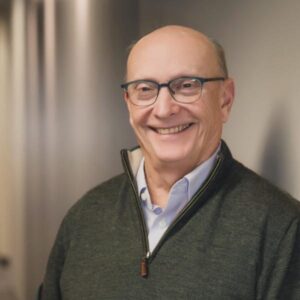 Mark Steppman, AIA
Mark is a licensed architect with over 38 years of experience in the design and construction of a wide variety of project types including: educational, institutional, civic, commercial, student housing, cleanrooms, with much of his career focusing on multi-family and mixed use residential projects. Mark was the chair of the Professional Practice Forum at the East Bay Chapter from 2010-2016 and has been sitting on the Board of Directors for the last 6 years and recently concluded a 2 year run as President leading the chapter into new times with a change at the Executive Director position. His goal for presidency was focusing on the practice of architecture and how the AIA can further assist the profession and the public.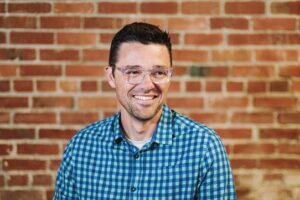 Rob Zirkle, AIA
Rob Zirkle is the founding principal of brick.  A born strategist, he guides the brick team in a rigorous, value-driven design process to deliver a wide variety of project types in architecture, interiors and urban design.
Rob studied with noted Pritzker prize-winning architect Glen Murcutt, and brings a sensitivity to the details of design that make memorable architecture transcend the everyday. Through the benefit of two prestigious traveling fellowships in architecture, Rob's extensive travels bring a well-rounded, global perspective to how urban design and architecture shape our cities' spaces of social and cultural exchange.
Rob leads brick's initiatives in design, client satisfaction, new project acquisition and company culture. His entrepreneurial approach has built brick into a thriving 34-person team with $450m of current projects under construction ranging from commercial office, life science, housing and higher education.
Residential Design Jury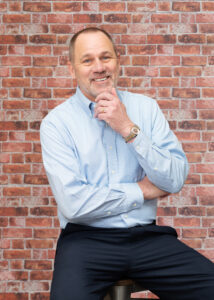 Delbert Adams
Delbert L. Adams grew up in Cleveland, Ohio working on properties throughout his youth within his parent's real estate business. These experiences fostered his love of construction and remodeling. After graduating from Babson College in Wellesley, Massachusetts, he began his career in construction in the early 1980s in Baltimore. He currently is the founder and co-owner of Delbert Adams Construction Group. The company operates in the high-end custom/luxury residential market, building, and remodeling homes, and enjoys a reputation in the commercial construction market remodeling specialty and often historic commercial structures. Additionally, DACG offers property management/improvement and repair for an established client base.
Delbert also co-founded and co-owns Sunnyfields Cabinetry, a high-end design solution cabinetry and millwork showroom. In a national competition, Sunnyfields was awarded best showroom of the year in 2019 by the NKBA. Delbert serves on the Board of Preservation Maryland and Greater Baltimore Medical Center. He enjoys golf, ice hockey, hiking, and family time with his wife and three grown children.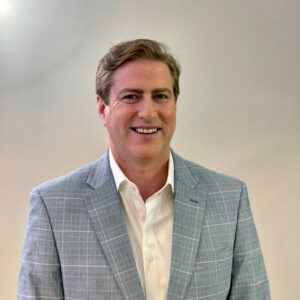 Martin Marren, AIA
Mr. Marren is active in the revitalization of Baltimore neighborhoods and has served as Principal-in-charge and lead design architect for full-block historic renovations and full-block infill developments in East Baltimore and South Baltimore. He has designed assisted living facilities, co-working spaces, private homes, and condominiums, winning awards for design excellence from AIA Baltimore and for Historic Preservation from Baltimore Heritage. His current focus is on multi-family mixed-use projects in historic neighborhoods in Baltimore and Atlanta.
Mr. Marren serves as the chair of the Design Awards Committee for the Baltimore chapter of the American Institute of Architects. He is a member of the Board of Directors of the Baltimore Montessori Public Charter School and chairs the the Facilities Committee. He is also the Vice President of the Baltimore Duffer's Club.
He is accredited by the American Institute of Architects and the National Council of Architectural Registration Boards and is licensed in Maryland, Georgia, and New York.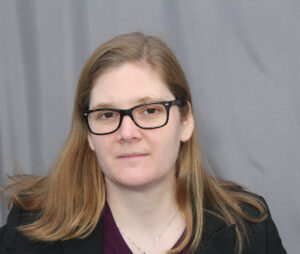 Brittany Williams, AIA
Brittany L. Williams, AIA LEED AP BD+C is a registered architect and educator. Britt's interests lie at the intersection of environmental stewardship and building craft.
As a practicing architect at Gardner Architects LLC in Silver Spring, Maryland, Britt focuses on a detail-oriented, multidisciplinary approach to the synthesis of sustainable active and passive strategies at the residential scale. Most recently Gardner Architects won a Merit Award from the AIA Potomac Valley 2019 Design Awards in recognition of the TreeHouse Shed and a 2019 AIA DC Washingtonian Design Award in recognition of Canal House. Her previous professional experiences include a broad range of institutional projects from government buildings to schools and churches.
Britt is also a Clinical Assistant Professor in the School of Architecture, Planning and Preservation at the University of Maryland, College Park where she leads design studios.  Many of Britt's academic pursuits, including her experiences with the Solar Decathlon, an international design-build collegiate competition, have centered on the integration of environmental stewardship in the architectural curriculum.  Britt served as one of the faculty advisers for WaterShed, the University of Maryland's first place entry into Solar Decathlon 2011.
Social Equity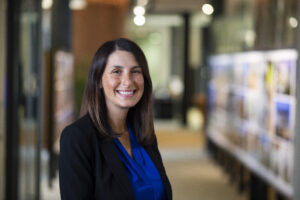 Caitlin O'Hara
Caitlin is an urban designer and planner with 15 years of professional experience that focuses largely on creating lasting and meaningful places. She believes that the built environment has a profound impact on how people live and interact and seeks to foster economically viable and sustainable communities through smart growth development practices and informed, collaborative design. Her professional experience at Urban Design Associates in Pittsburgh, Design Collective in Baltimore, and now as a business owner at CO-Design Studio has provided her the opportunity to work on a variety of domestic and international projects. Her portfolio includes neighborhood revitalization plans, mixed-use urban infill, transit-oriented developments, mixed-income and affordable housing initiatives, waterfronts, brownfield redevelopment sites, and corridor reinvestment efforts.
Caitlin graduated from the University of Notre Dame, earning a Bachelor's degree in Architecture. In her spare time, Caitlin is an active community volunteer who feels strongly about leveraging her experience to support the communities she lives in. She currently serves as a Board Member for the Neighborhood Design Center (NDC), providing strategic planning and business development support. She has also been an active volunteer with the NDC design assistance program, participated in the AIA Future Architects Resources (FAR) program, and has been a guest juror at Morgan State University.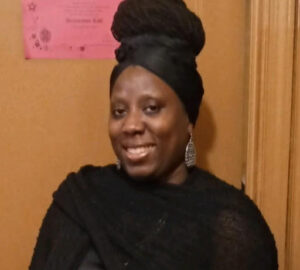 Lawanda Williams, MPH, LCSW-C

Lawanda Williams has been employed with Health Care for the Homeless (HCH) for 11 years and serves as its Chief Behavioral Health Officer.  At the downtown Baltimore site, she provides oversight and vision for the behavioral health, case management, community health, outreach and psychiatry departments.  She also serves staff-led for the Staff Racial Equity and Inclusion (REI) Committee.  During her tenure at HCH, she has served in a number of roles with increasing levels of responsibility and program oversight, including clinical case manager, lead case manager, program coordinator and director.  Prior to coming to HCH, Lawanda spent 7 years in long-term care, as both social services staff and department director.  Lawanda has delivered workshops at the American Public Health Association and with the National Health Care for the Homeless Council's (NHCHC), focusing on the topics of housing as a structural intervention to reduce HIV viral load, advocacy as self-care, clinical benefits of advocacy, racial equity, wellbeing during COVID-19, Harm Reduction, Permanent Supportive Housing, and Trauma Informed Care.  She is the past-chair of the NHCHC's Clinician's Network Steering Committee, working on public health initiatives that help assess the needs of the Council's member agencies, establish annual priorities, provide technical assistance and produce responsive deliverables.  Lawanda also teaches Mental Health First Aid with the Mental Health Association of Maryland and previous served as an adjunct professor at Morgan State University's School of Social Work.
As a native of Baltimore, Lawanda has an enduring love for this city.  She has strong ties to the community and deep commitment to seeing all of its citizens included.  Towards this end, Lawanda intentionally pursued academic experiences that would enrich her understanding of the urban environment and the challenges and strengths that accompany these landscapes.  She obtained her Associate Degree in Human Services, with a concentration in substance abuse counseling.  She was later afforded an opportunity to pursue an urban-focused education at Morgan State University (MSU), where she obtained BSW, MSW and MPH degrees.
Lawanda is a strong advocate for client inclusion and practices that center around client choice.  Her strengths-based and harm reduction approaches exemplify her core belief that everyone has inherent assets that can be leveraged towards self-defined recovery.  Hope is a principle that undergirds her work, that the mere demonstration of the belief that someone can get better is an important predictor of success.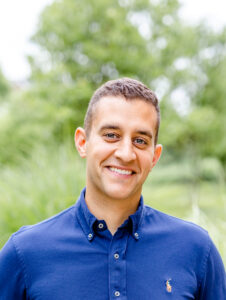 Tamir Ezzat, AIA, NCARB, LEED AP BD+C 
Tamir Ezzat is a licensed Architect in the State of Maryland, Virginia, and District of Columbia with strong design and construction background. Tamir has been immersed in construction most of his life, so his approach to architecture always keeps practicality and budget in mind. Tamir opened ddbWorkshop in 2015 after working at prominent architectural firms in Baltimore, D.C., and Bethesda. His experience provided him with a strong and broad background in the market, design trends, design documentation and coordination, and real estate development entitlement processes.
Tamir attended the University of Maryland, earning a Bachelor of Science in Architecture and a Masters of Architecture with a Certificate in Urban Design.
Good Design = Good Business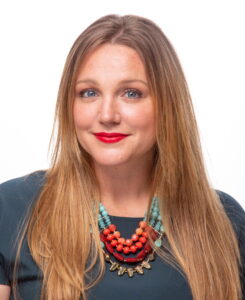 Lauren Hamilton
Lauren Hamilton is the Chief Marketing Officer at the Downtown Partnership of Baltimore, overseeing Marketing, Economic Development, Business Development and Events for the non-profit community benefits district. After starting with DPOB in 2011, she has served as the Director of Marketing and Communication and Vice President of Marketing, where she worked on incredible initiatives including Baltimore Restaurant Week, BOOST, Pratt Street Market, Charles Street Promenade, Double Down on Downtown Baltimore campaign and economic development project, the installation of Downtown Digital Kiosk Network, and the North Harbor Area of Special Sign Control.
A believer in all things possible, a champion of cities, and a person who really loves talking about brand strategy and placemaking over happy hour, Lauren is graduate of the International Downtown Association's Emerging Leadership Fellowship program. Prior to Downtown Partnership, she worked at the Bethesda Urban Partnership for nearly a decade. She currently serves on the Charles Street Development Executive Committee, Visit Baltimore Marketing Committee, and was previously a board member for the Montgomery County Arts & Humanities Committee.
When she isn't talking about urban development and planning events, she is on the sidelines watching her three children play soccer, baseball, and basketball. She is also co-owner of Hamilton Hospitality Group with her husband, Garth Hamilton, which operates High Five, an acai bowl and ice cream shop in Laurel, MD, and the High Five Food Truck, which can be found at festivals and sports tournaments throughout Maryland. Hamilton Hospitality also offers customer service training, restaurant management consulting, and event services.

Dominic Wiker, LEED AP
Dominic Wiker is real estate development professional with over 15 years of experience in managing large-scale urban development projects. As the Vice President and Director of Development for the Baltimore based Washington Place Equities (WPE), Dominic is responsible for overseeing the company's development activities. In recent years he oversaw the development of highly successful multifamily projects such as 520 Park, 500 Park and the Fox Building along with the locally groundbreaking Mount Vernon Marketplace artisanal food hall. As WPE's footprint grows, Dominic is currently developing mixed-use projects in Lancaster, PA and Wilmington, DE.
Prior to working with the WPE, he managed the development of McHenry Row, a $150 million mixed-use project in Baltimore's Locust Point neighborhood and was a Senior Development Director with Struever Bros. Eccles & Rouse overseeing such urban in-fill, mixed use projects as 1209 North Charles, Village Lofts and Johns Hopkins' $80 million Charles Commons. Dominic received a Bachelor's degree from Johns Hopkins University and a Master's degree in urban policy and planning from Carnegie Mellon University's H. John Heinz School. Dominic and his family live in the historic Baltimore neighborhood of Federal Hill.
Frank Fantauzzi
Frank Fantauzzi received his undergraduate degree from Carleton University, Ottawa, Canada and his graduate degree from Cranbrook Academy of Art, Bloomfield Hills, Michigan.
He has taught in numerous programs in Canada, the United States, and Finland. His research focuses on the question of alternative forms of critical architectural practice. Parallel to teaching, Fantauzzi has also been engaged in an active art practice, which began in 1989. His work is often collaborative and focuses on large-scale installations and outdoor constructions. It has been exhibited and published internationally. Fantauzzi's work is multidisciplinary in nature and probes the built environment to explore the cultural dimensions of society and the parallels between social and tectonic structures. He is a founding member of the icebergproject.org collaborative.
Thank You to Our Generous Sponsors
Keystone

Capital
Bar
Brickworks Design Studio, Glen Gery
Pedestal
Design Collective
Murphy & Dittenhafer Architects
Pella Mid-Atlantic
Schluter Systems
Site Resources, Inc.
SK&A Structural Engineering
Southway Builders
Swirnow Building Systems
Foundation
Kibart, a Bowman Company
FILLAT + Architecture
Marren Architects
Perkins Eastman
Thank You to Annual Sponsors
Platinum Sponsors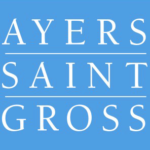 Gold Sponsors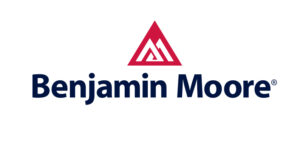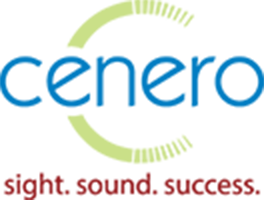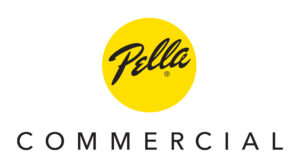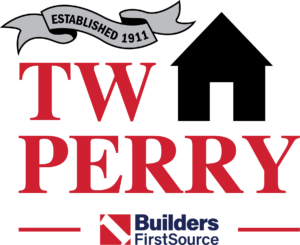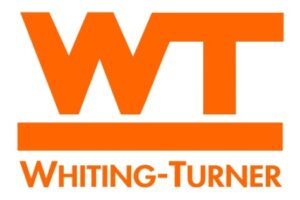 Silver Sponsors
BKM
GWWO Architects
James Posey Associates, Inc.
Mueller Associates
Northpoint Builders
Potomac Valley Brick & Supply Co.
Site Resources, Inc.
STV Inc.
Bronze Sponsors
American Cedar & Millwork
Ames & Gough
Budova Engineering
Craig Gaulden Davis Architects
DoubleEdge Design
Havtech
Hope Furrer Associates
Morabito Consultants
Moseley Architects
Price Modern
Tremco Roofing & Building Maintenance
Quinn Evans
Southway Builders
Ziger | Snead